See how i'm more addicted to lipsticks than Lip glosses.
Wet n Wild have been impressing the Hell out of me lately! I can really see they were really working hard.
anyway they had released a new line of lipsticks and they are The Mega Last Matte Lipsticks.
Just not sure when did they exactly released these but they are the latest line they have in their lipstick collection.
Just got 4 from this line they are actually 20 lippies from this line but not everything from the line are my kind of shade or some are not available so just got these shades that has great reviews.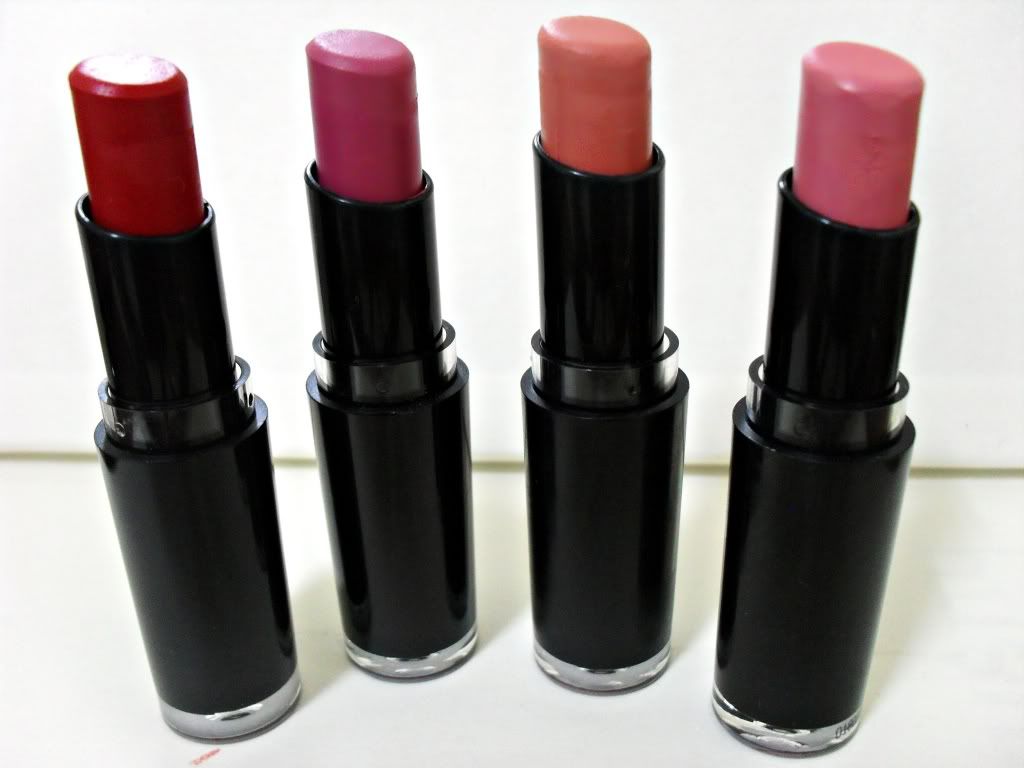 Here are their names and swatches.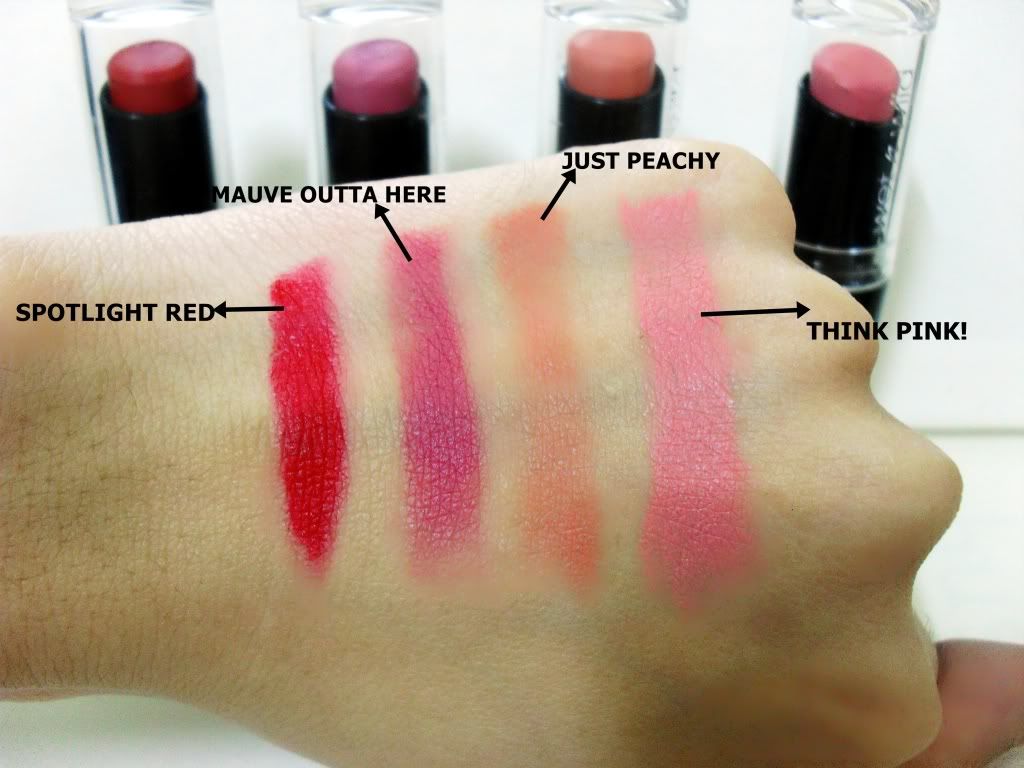 1. Think Pink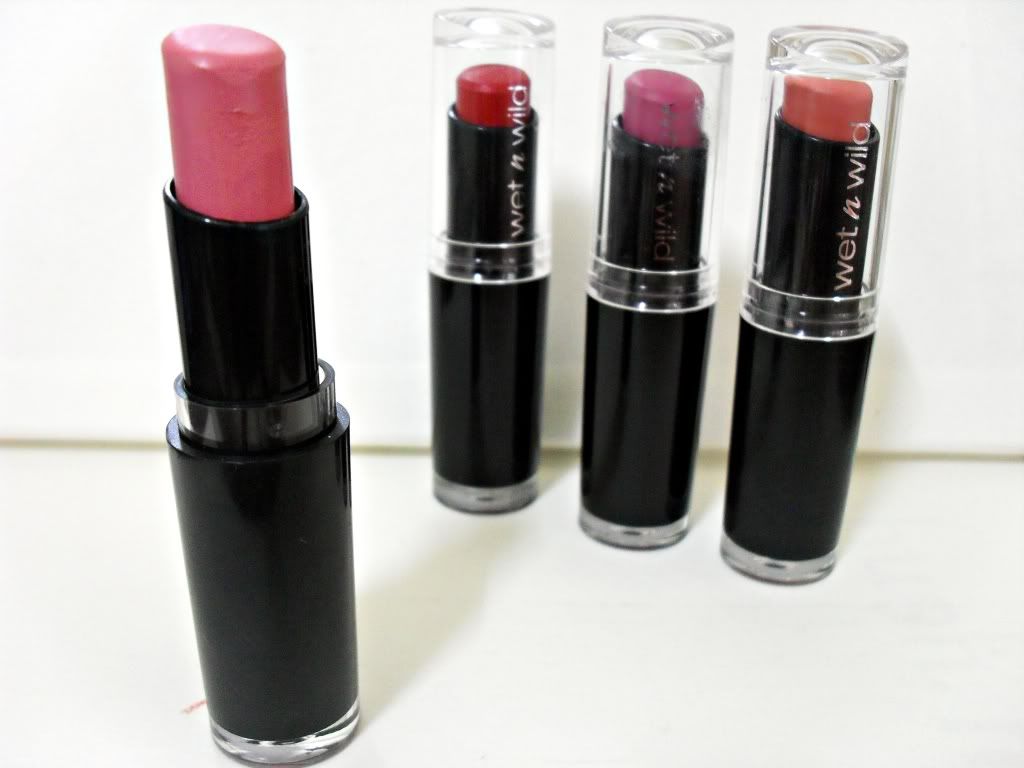 I was really skeptical about the bright Barbie pink colour, but it looks amazing on me (i think )
It is a really nice baby pink colour, no sparkle or shine,
Pure Matte.
I really liked this colour, it was the perfect doll pink lips.
I would reccomend this lipstick to people with light-medium skin tones.
It is a strong baby pink colour which is quite opaque.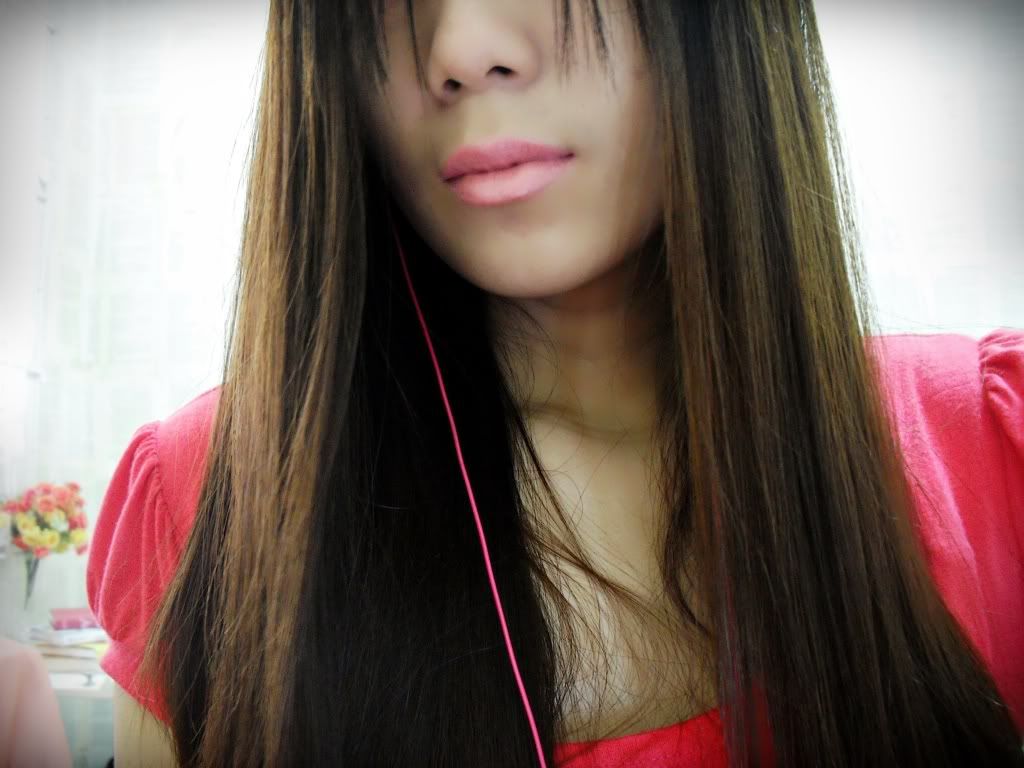 2. Just Peachy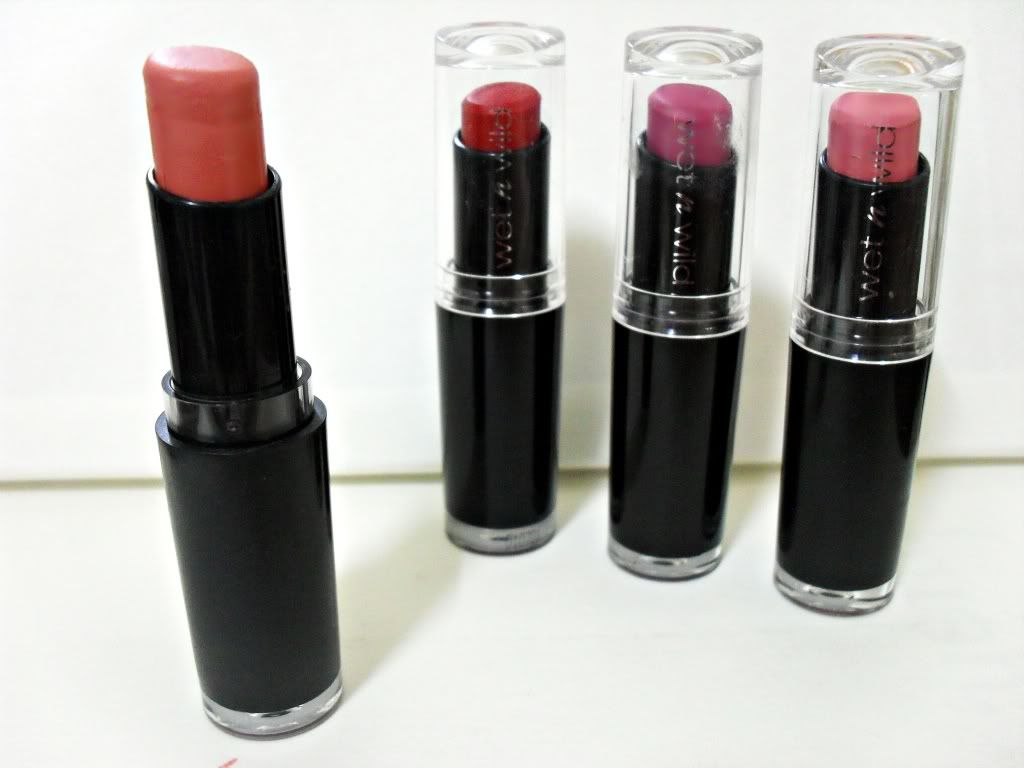 Creamy opaque and thick enough to not let your lip color show. long lasting
peachy-nude.
Again, SUPER opaque. it's pure pale peachiness. ahaha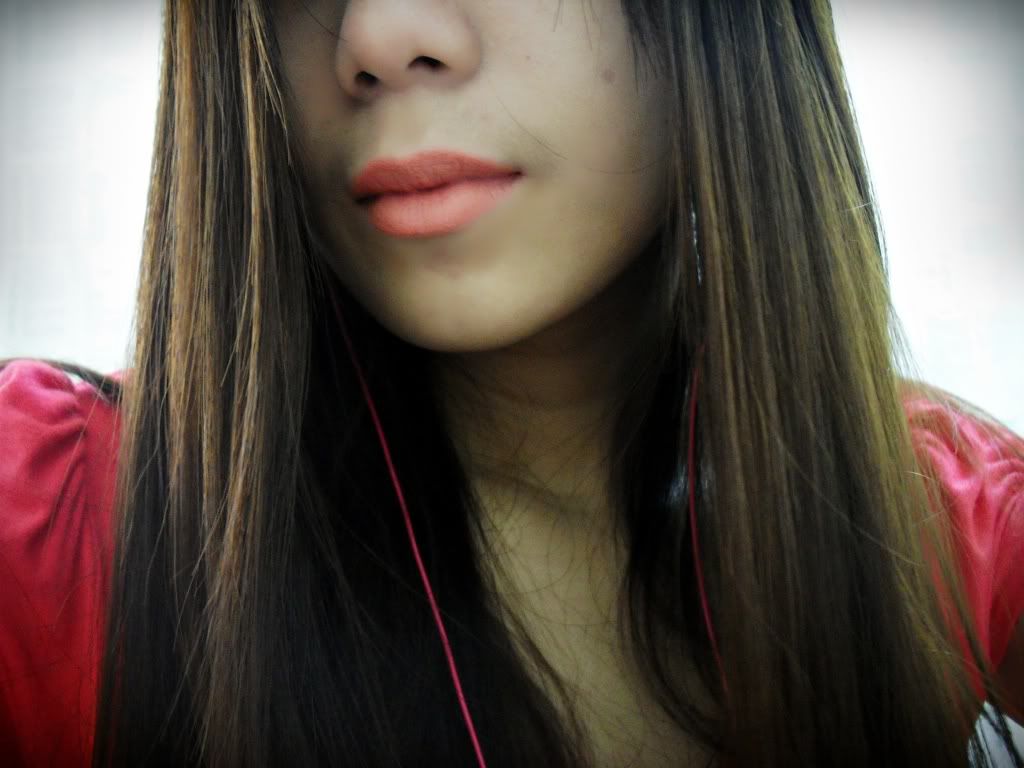 3. Mauve Outta Here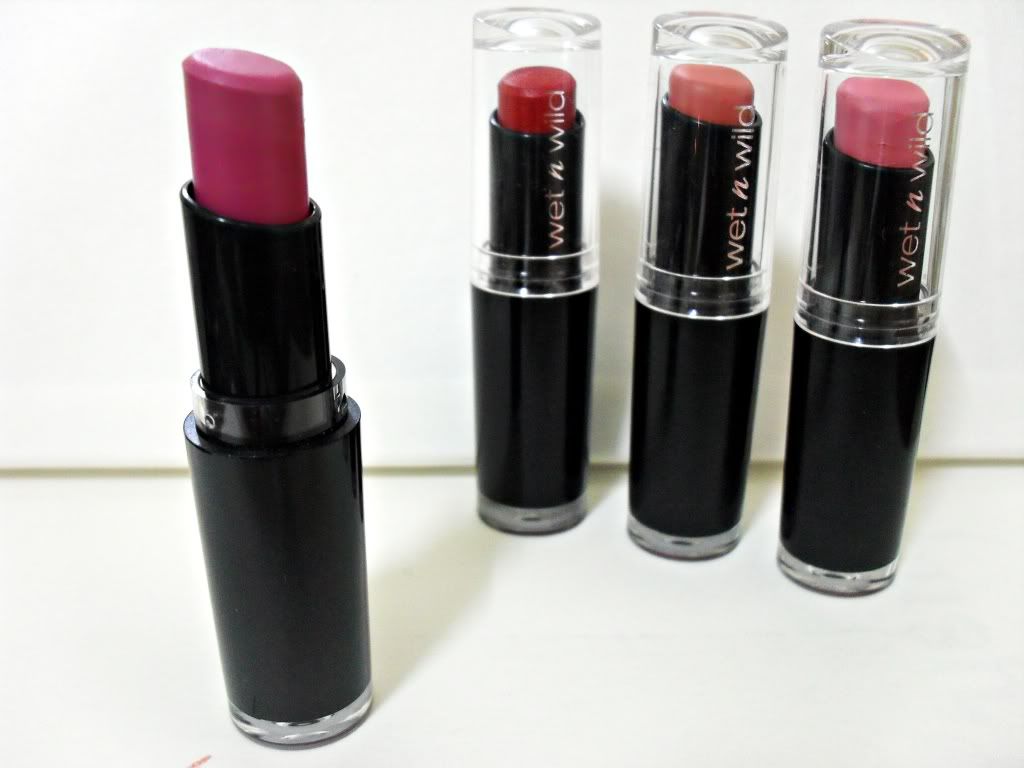 Colour for me is a much more rosed, very slightly magenta with a hint of purple.
These shade was the most recommended or raved so far from the others. And i know now why.
Im quite impress actually.:)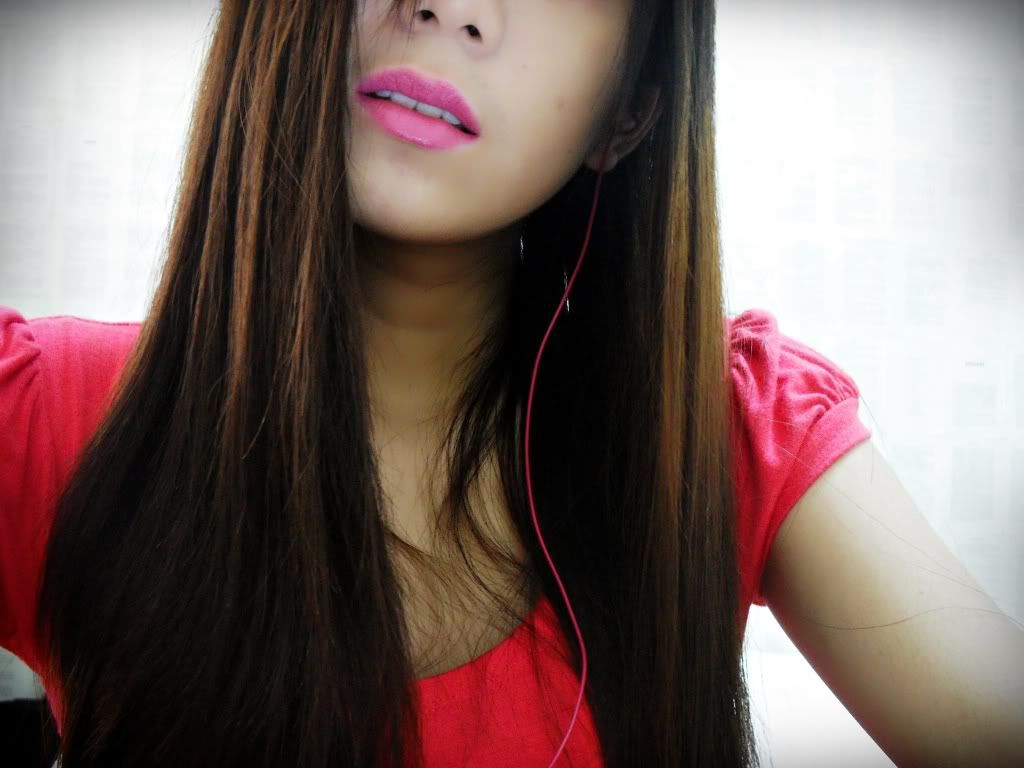 4. Spotlight Red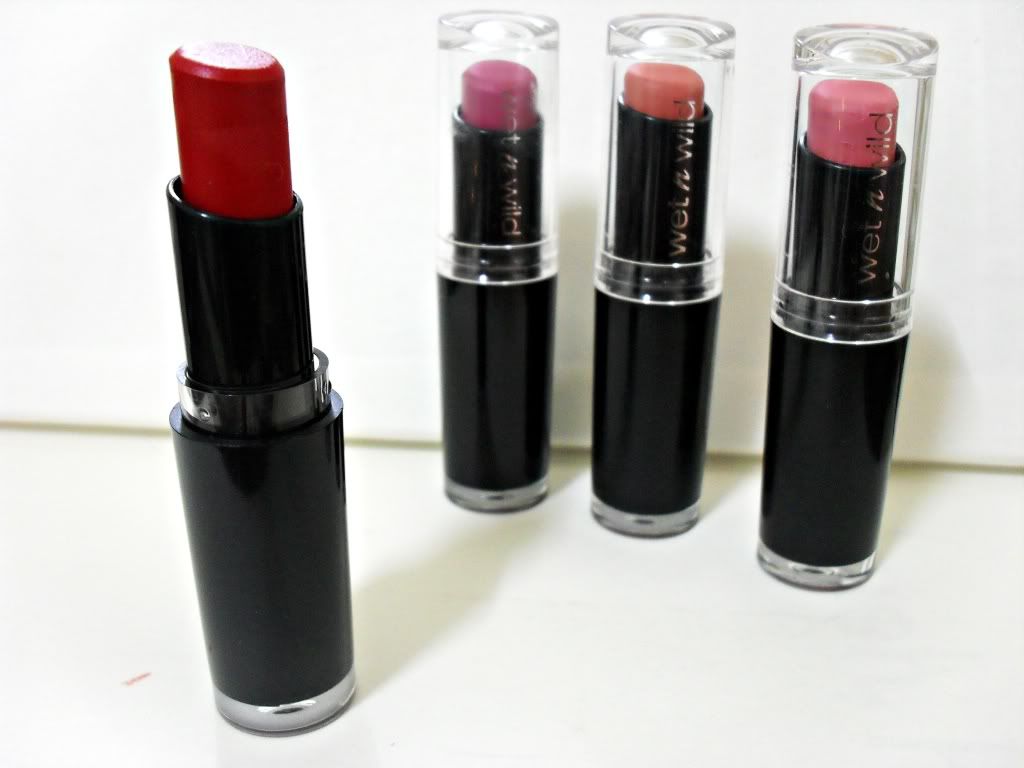 The texture is weightless and creamy. These are very pigmented. It also looks great as a stain!
This is a bleeder so becareful in applying it cause that's what im a bit annoyed about this product but nonetheless again pigmentation is unbelievably great!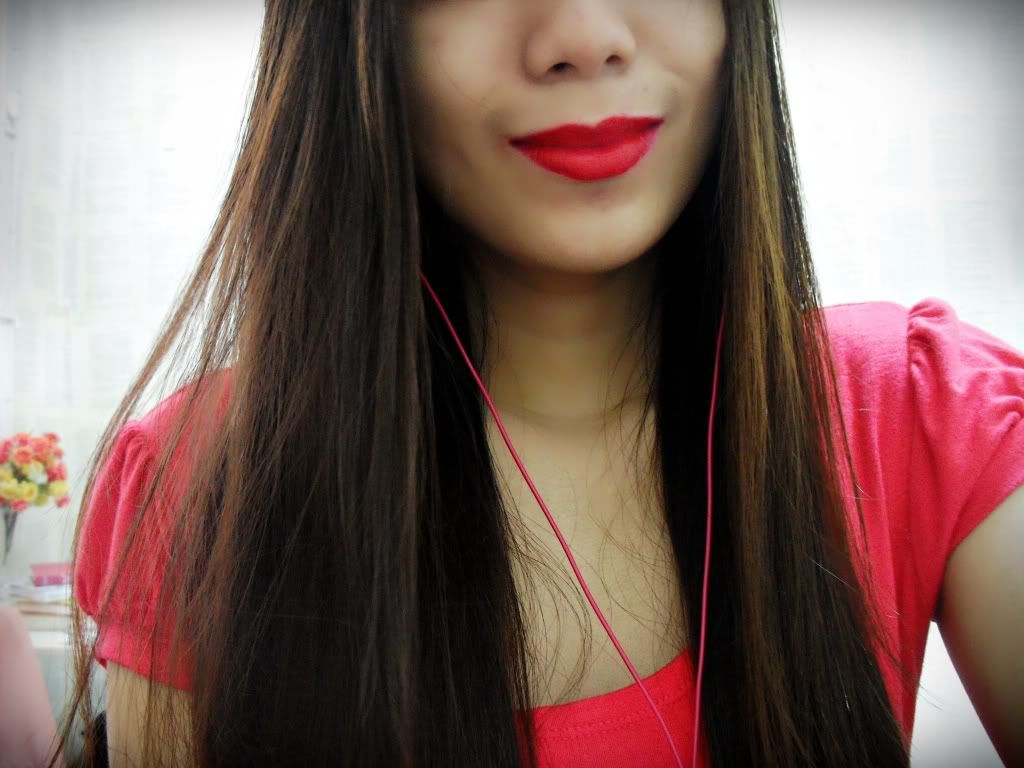 Cheap, beautiful lipstick. However the cheap price translates into the cheap packaging.
T
hese are matte, so be mindful of that mattes dry your lips out.
This only looks good on me when my lips are healthy. Chapped/dry lips look horrible with this lipstick. NEED A EXTREMELY MOISTURIZING LIPBALM OR SOMETHING FOR THESE!
Im still inlove with the over all quality that wet n wild had been working hard for!
So Good Job WnW!!:)
Prices:
P 200
at
CLICK HERE!!
Thank You for reading!
FIN!