Its already 1am still not sleeping cause of my Insomia's kicking in and i just gotta blog.
Its been like this since i dont know.
Anyway i have painted my nails,at last! cause i have been lazy re applying my polish over and over because I get my nails chipped easily so decided not to put polish for few days instead anywho.. I decided to apply my new ELF polish in Innocent which is this...
1. Pigmentation is great. its sheer at first but its buildable. This is 2 coats by the way.
2. I love the nudy pink tone it has. Very simple, clean and quite elegant looking.
3. It dries up pretty quick.
4. This stayed on longer than i thought. Pretty much 5days. So not bad for a cheap american brand nail polish.
1. Its Brush! its awful! If you can see in the picture it still has some streaks and left parts that didnt coated well enough to make everything equal. Its annoying! I dont like the brush.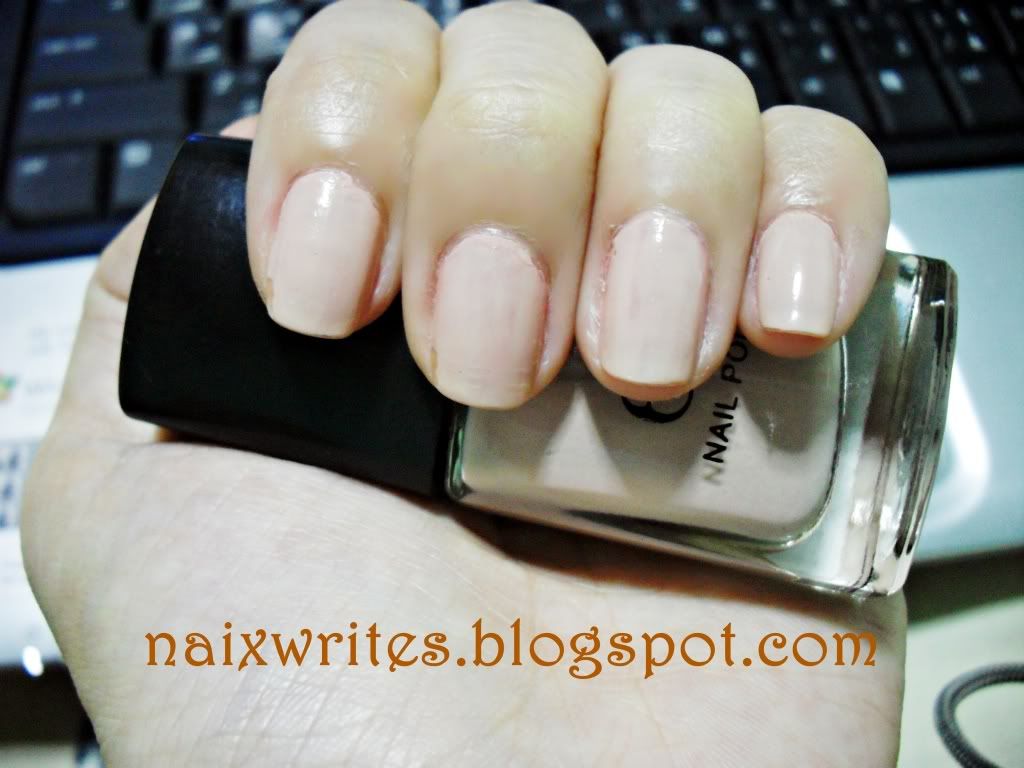 That conclude's my very brief vlog, still hope it helps though.
Thanks for visiting!
BYE!