Love is indeed in the air and of course wouldn't miss out a Valentines day look!
so here did a romantic purple look that can be worn on your Vday!
Hope you Likey!:)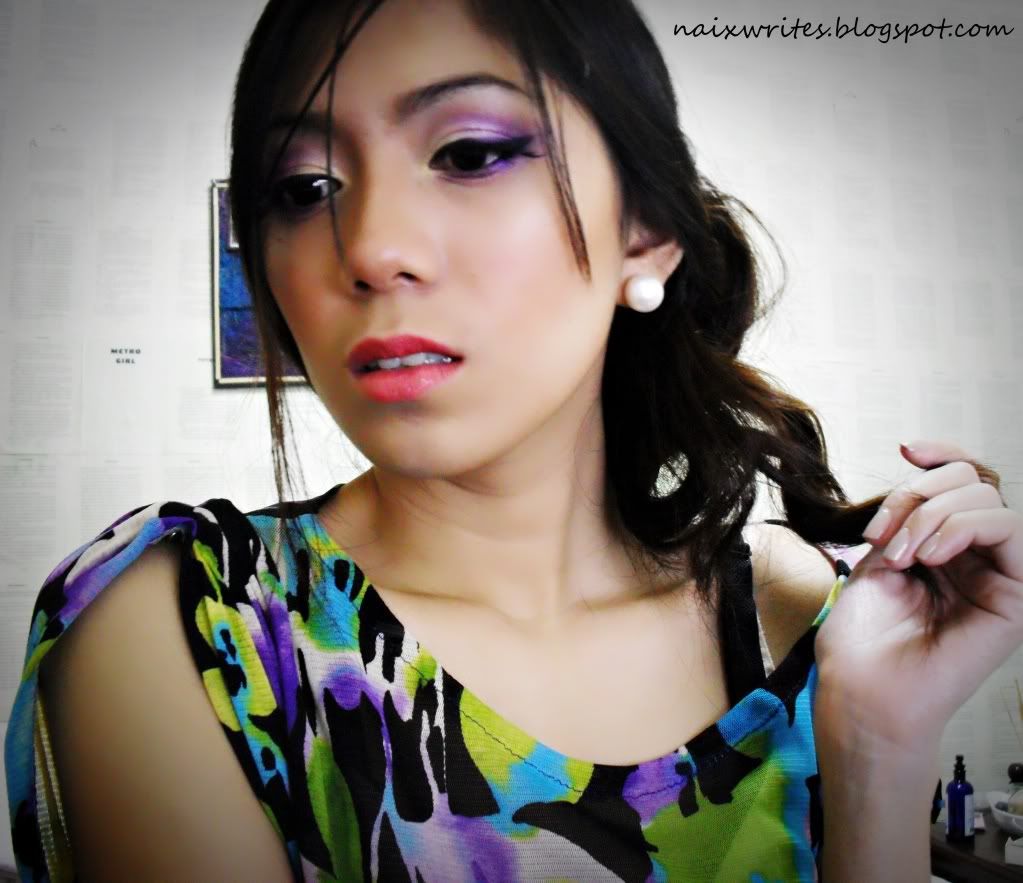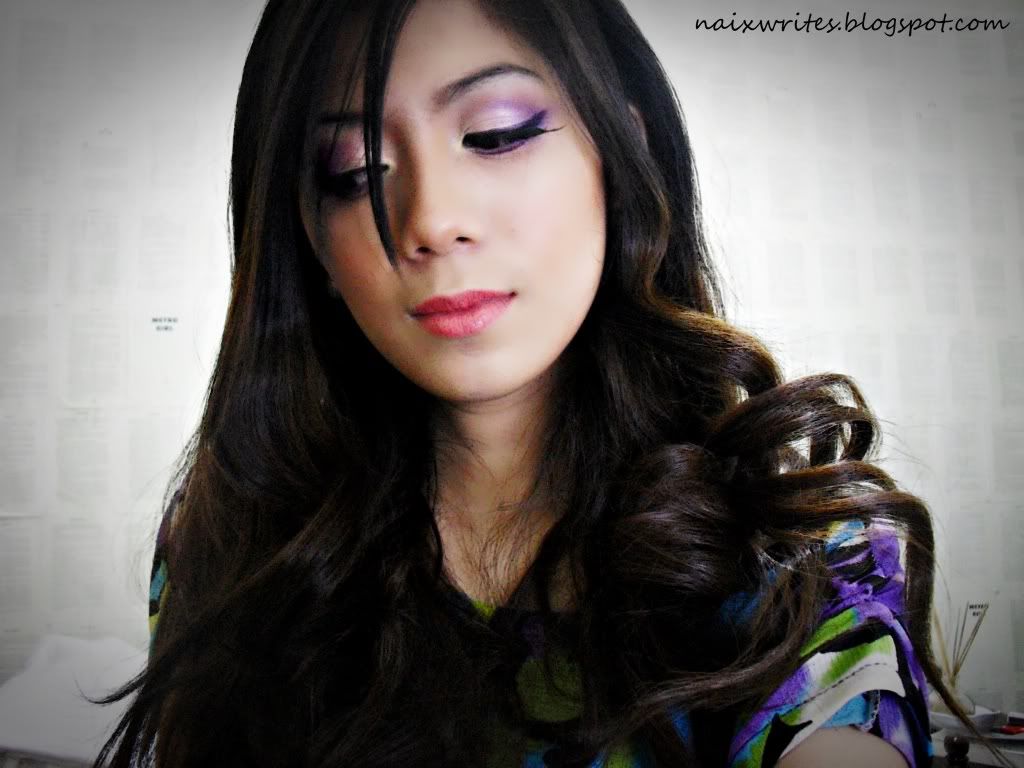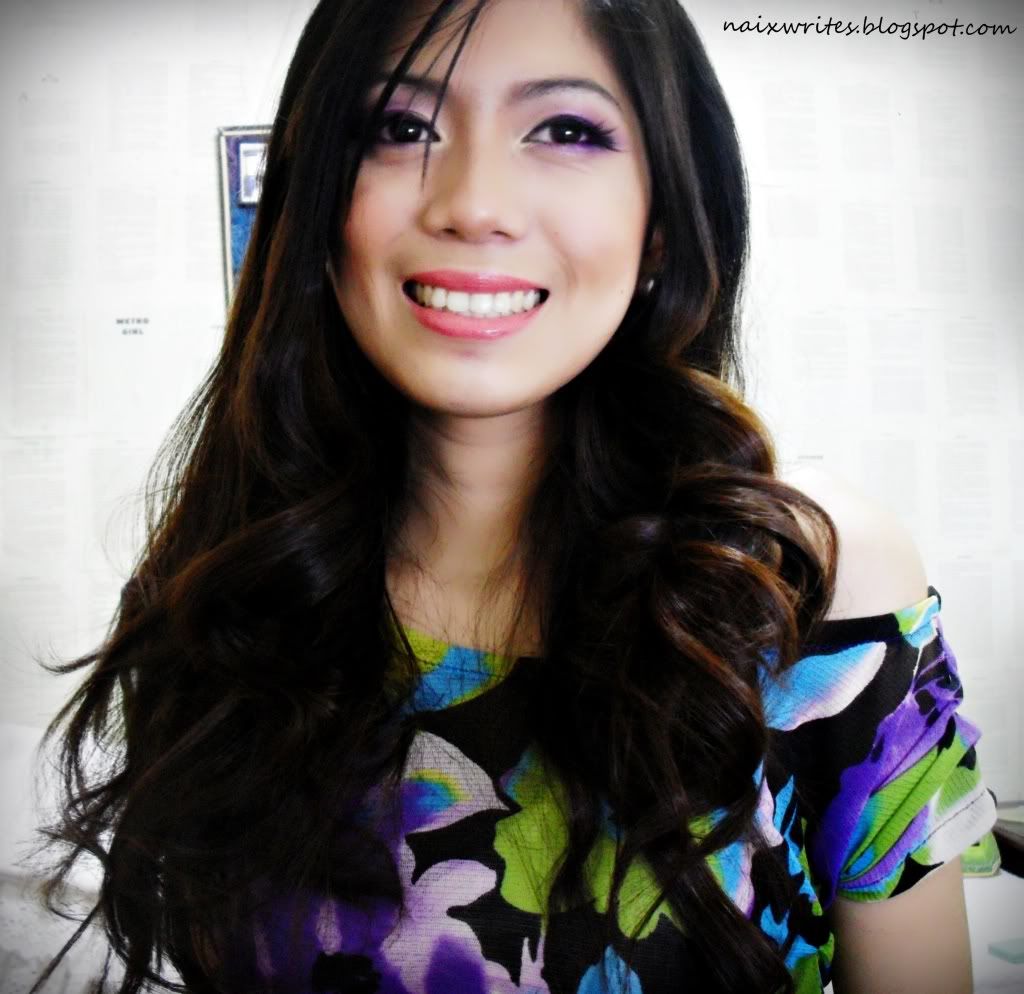 Products Used:
Revlon Colorstay Mineral Mousse in Light Medium
NYX Concealer in Jar (Light)
ELF eyebrow kit in Light
Maybelline Great Clear Mascara as my brow gel.
ELF Mineral Eyeshadow Primer in sheer
Wet n Wild cream eyeliner in Eggplant
Stila Contouring Trio
ELF Shimmering Facial Whip in Spotlight as my highlighter
NYX Blush in Peach
Wet n Wild Last Matte Lipstick in Just Peachy
M n Co. Lipgloss in Camelia Love
180 Eyeshadow Palette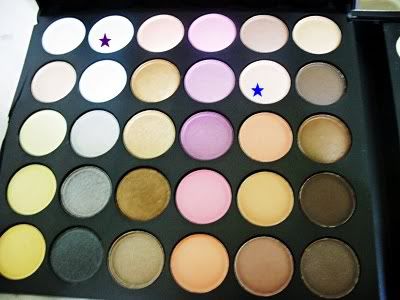 Purple Star: As my highlight and inner corners of the eyes
Blue Star: Inner half of the lids.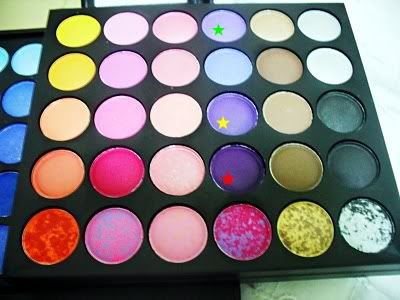 Green Star:
Middle part of the lids and a bit on the crease.
Yellow Star: Outer Third of the lids
Red Star: Outer third too and lower half of the lash line and also in the crease.
Used this for my falsies cause as much as possible we want a natural look for this and if you haven't seen this type of lashes this is normally applied in the outer corners of our lashes than the whole lash line.

Hope that was intresting!
See you soon! bye!