Jo Malone in Orange Blossom
This is a fave of my mom so i was curious and havr to try.
As the saying goes mother's knows best. So gave it a try.
I think this scent could be more appropriately named "orange juice" or "orange slice" because it is a sweet, orange, almost orange tic tac scent on me. However, it is quite pretty and innocent at the same time.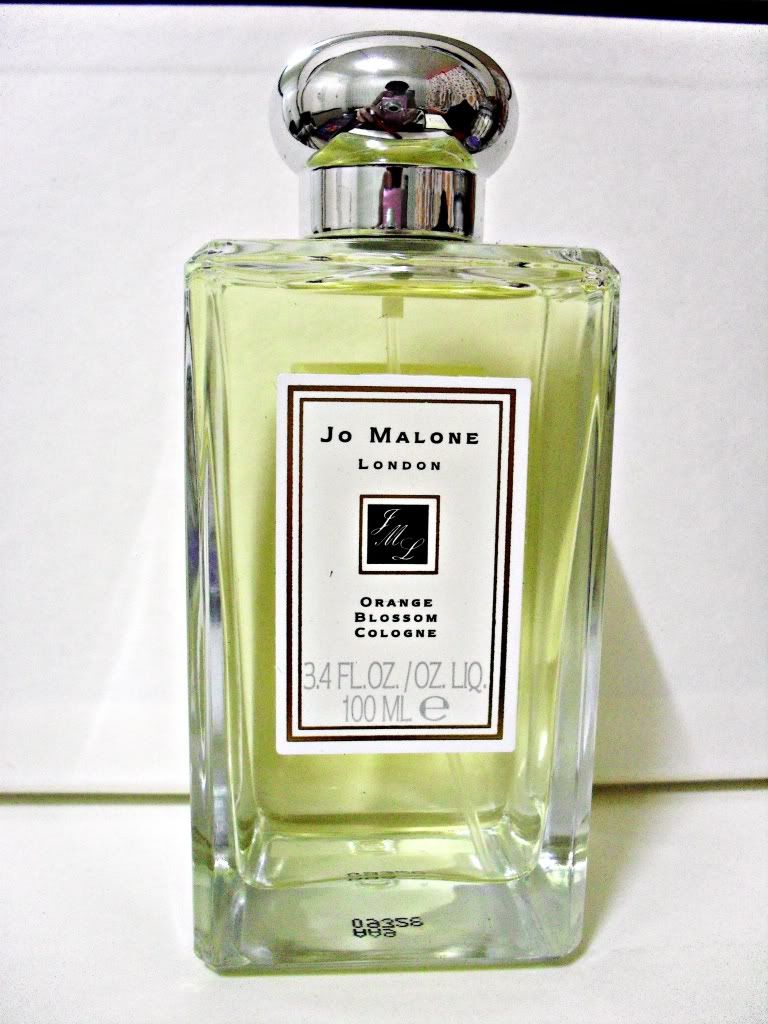 While this is truly a great fragrance, don't expect it to last all day on your skin--let alone finve minutes. By no fault of the fragrance itself, because is is truly delicious, uplifting and beautiful. The problem is that is is sooo top notey that the first couple minutes are sheer heaven, but when those notes are lifted off the skin, there is nothing that lingers to anchor this fragrance. If you are a fragrance wearer who likes a scent to wear off quickly, by all means purchase Jo Malone's orange blossom, but if you want a fragrance that is truly built to last, this is not the fine fragrance for you. Keep moving!