Blush Crush for this week goes to....
NYX Powder Blush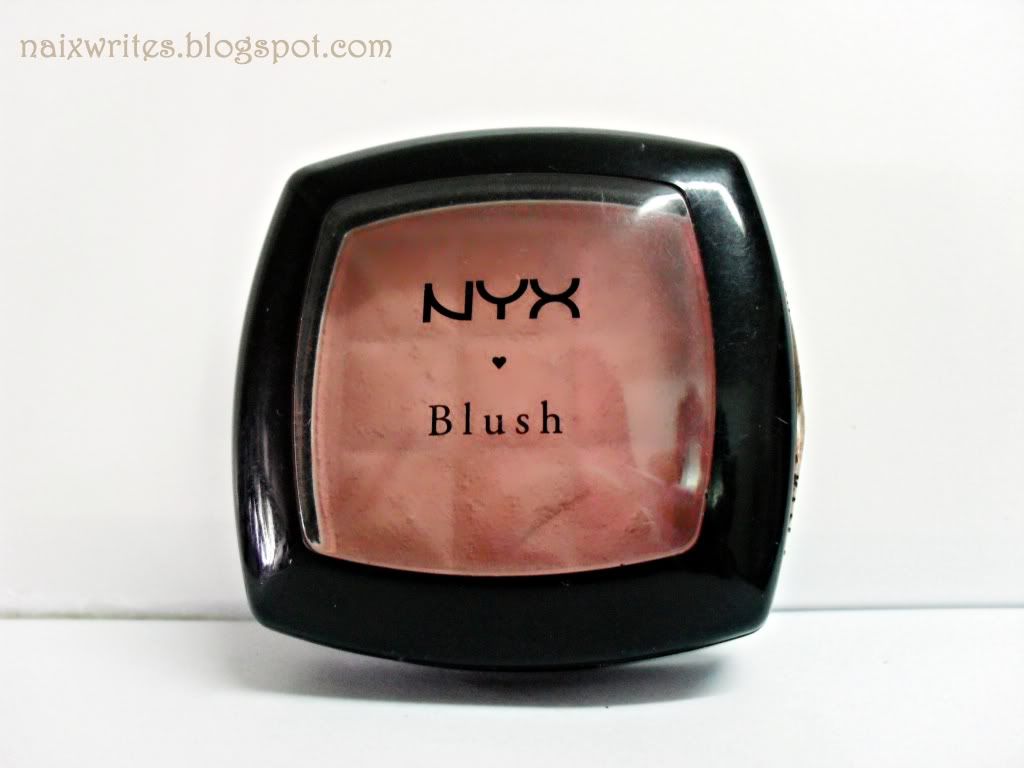 This has been in my collection for almost 3 yrs now. I have been reaching for this every now and then and it never fails me. Its cheap and I really really Love NYX products! Great quality and they are quite a bargain.
The reason I got this specific blush is because of the Fowler sisters, They are famous makeup guru's in Youtube. They have been reaching for this blush in some of their tutorials. I've noticed that of all NYX blushes they have been using this a lot in some of their previous videos especially when they were only starting out in YouTube. If your interested to see their tutorials using this blush in action just click
Elle's Tutorial,
Blair's Tutorial,
and
Nude on Nude Tutorial.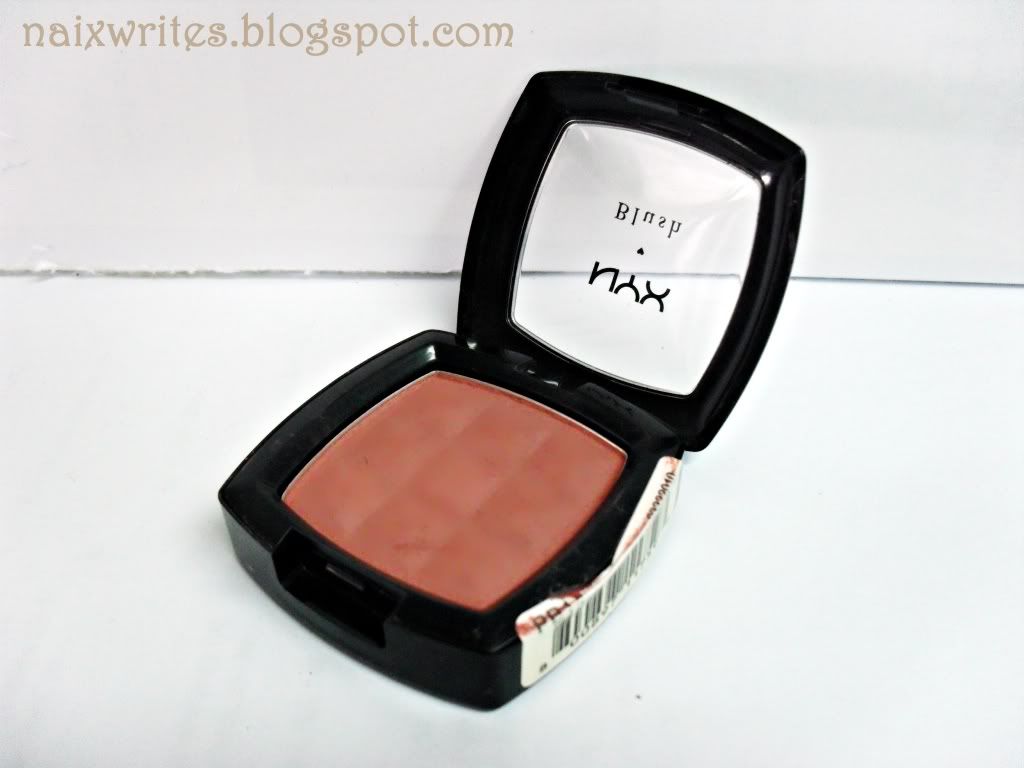 This shade reminds me of cocoa and cinnamons. Cause obviously if you see this on hand its has a deep reddish color and mixed pink undertone to it. Best for fairer skin but for dark skins I do not recommend this cause you'll practically waste tons of product for this blush to show up. Its a matte blush. Doesn't have shimmers which is great. Very Pigmented so I suggest to apply this lightly.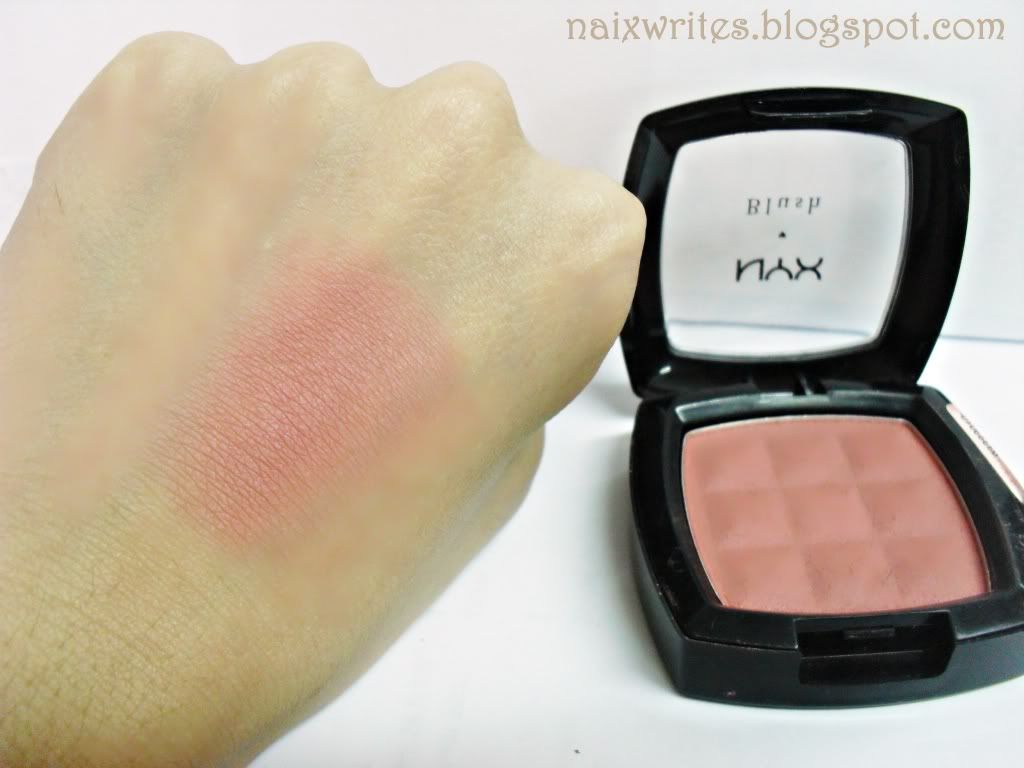 1.The Simple Packaging. Black shiny plastic.
2. Travel friendly. It's not that bulky to bring with anywhere you want.
3. It goes a long way, You do not need that much product to make the color visible. Only minimal amount is enough.
4. Very pigmented blush. Applying this LIGHTLY is a must.
5. It doesn't have any scent to it.
6. Hypoallergenic. It did not break me out.
7. Cruelty Free. YEY NYX!

1. It doesn't work for every skin color. I do not recommend this for dark skin people. It wont show up easily. You have to pack on tons of products to make this visible.
But luckily I have fair skin. This works great!
RATING THIS:





That conclude's my review.
Hope that was helpful.
BYE!!