Another inexpensive goodies that I got from Ebay.
I know that we dont have Prestige here so I get mine only online plus the cheap cost! They are famous drugstore brand in America. Cheap but some great quality.
I have been wondering off makeup alley again and spotted this cause of 100% score it has and luckily our local Ebay has some Prestige products. So bought some and review this,
Prestige Lightshine Lipgloss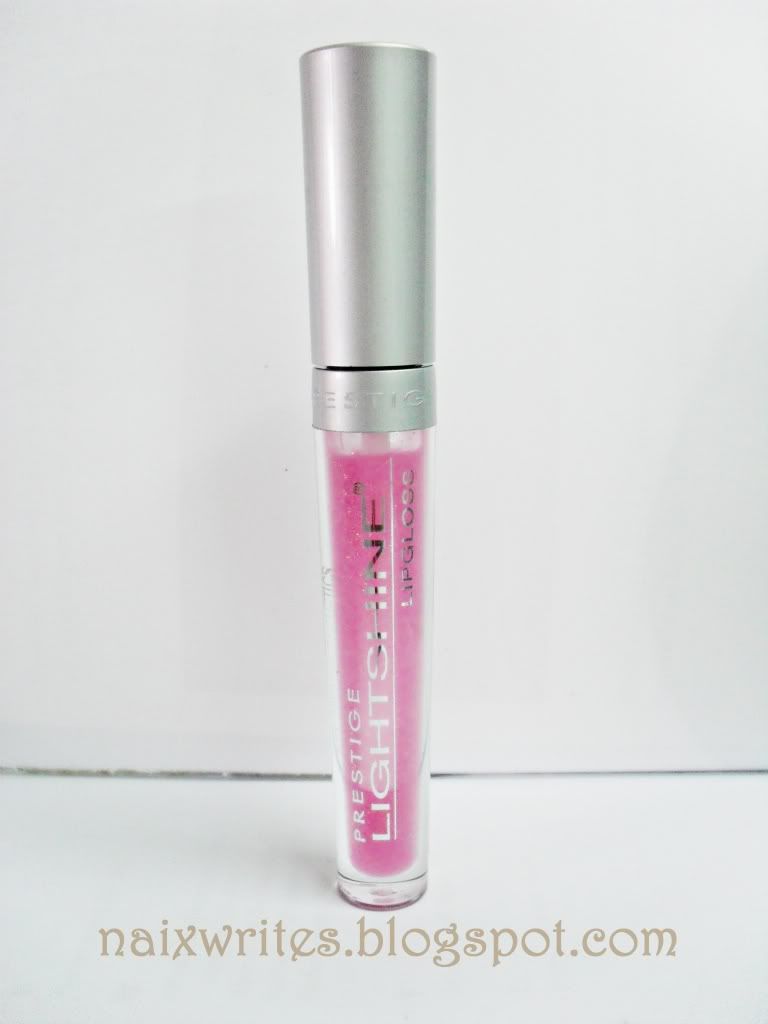 I decided to get some lipgloss cause that's what I have been lacking in my makeup collection.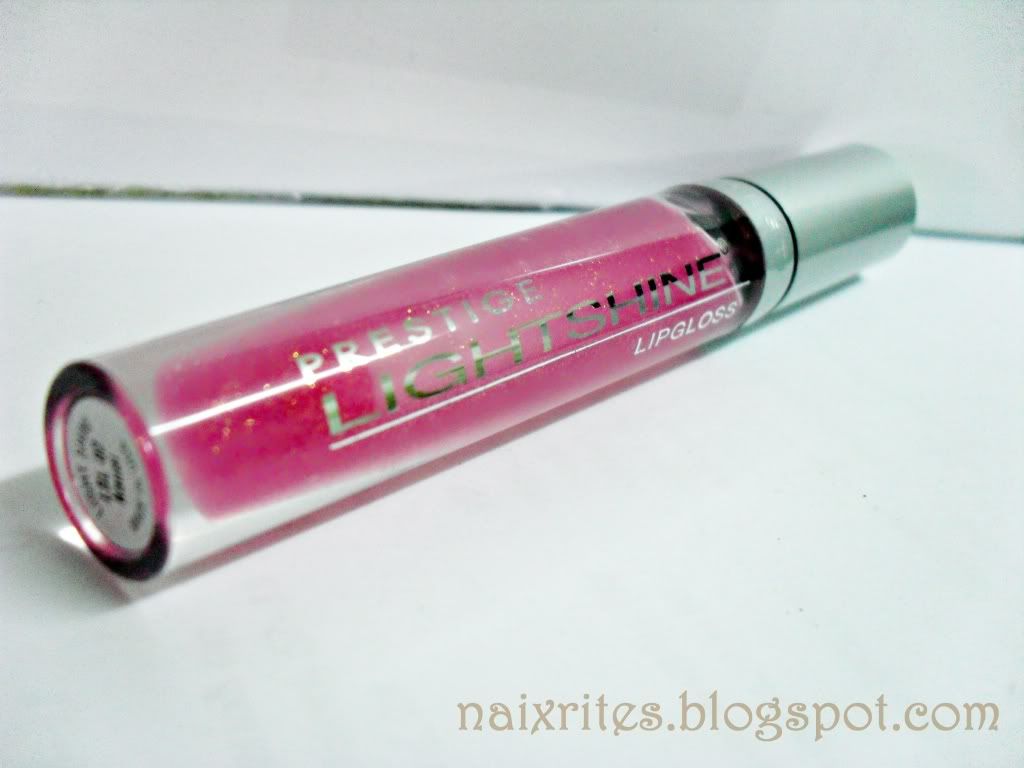 I got the shade "Kauai". Avery sheer pink shade with Gold specs in it.
The lip gloss wand is long enough to help me maneuver around my lips.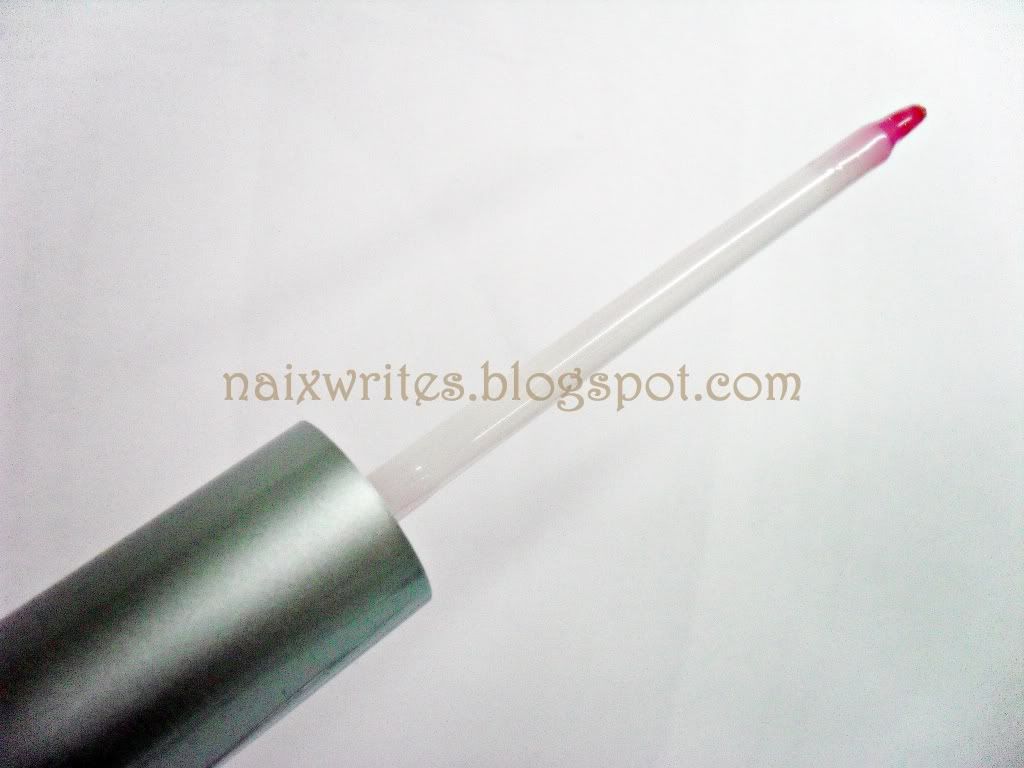 The brush however is small but the bristles are wonderful and soft.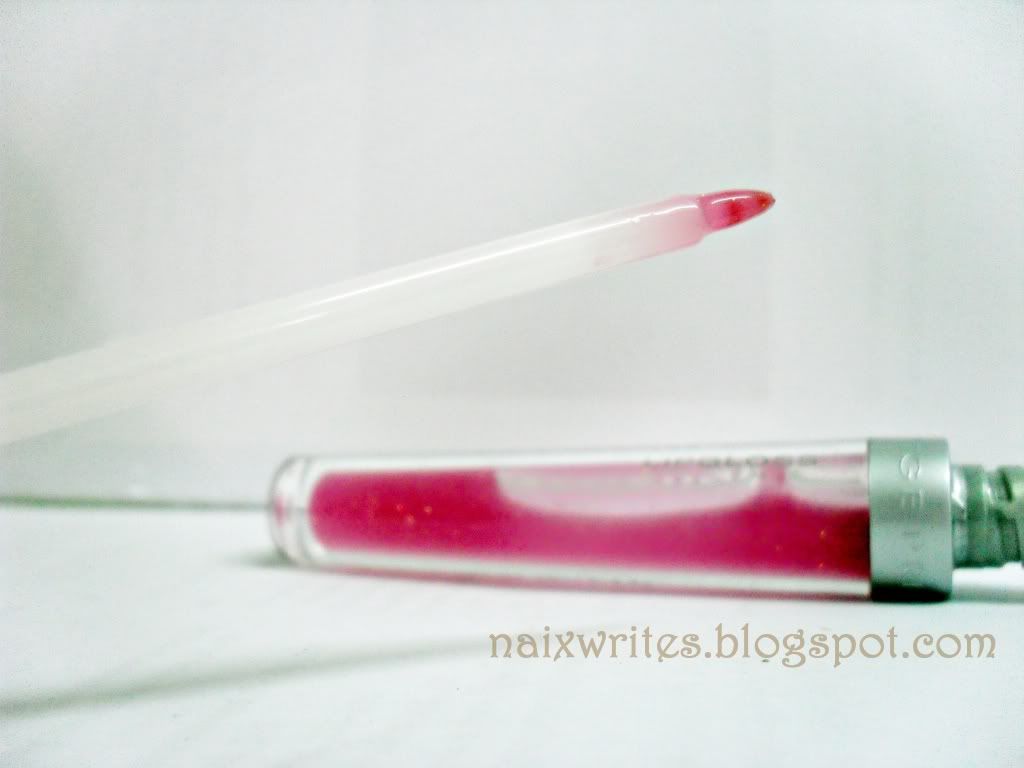 Here it is swatched. It really looks plain clear. I know! that such a bummer.
The gold specs however are fine. They are not overwhelming.
1. Inexpensive.
2.
It adds a lot of shine and some fine gold shimmers, nicely enhancing my natural lip color.
3.
There's a slight vanilla-ish scent and no taste, which is a VAST improvement over their Vinylwear glosses
4.
The texture is smooth, thick, almost gel-like and fairly sticky, but I prefer this kind of texture to thinner, more slippery glosses as I hate redoing my lips all the time.

1.

Packaged in a round, tapered, clear plastic tube with a mini-brush applicator. It's not beautiful, but it works okay.
2. Mini Brush doesn't work great for me. I hope that they added a bit more length.
Rating this:




That conclude's my review.
hope that was helpful!
BYE!