I recently purchased a lash glue.
This is already my second bottle of this particular brand. The reason I got this, is because I've been using this ever since and hasn't failed me so far PLUS its inexpensive. I got this in a local beauty store here called "Cora Talens". It's actually a salon supply store so pretty much of its products were cheap and good.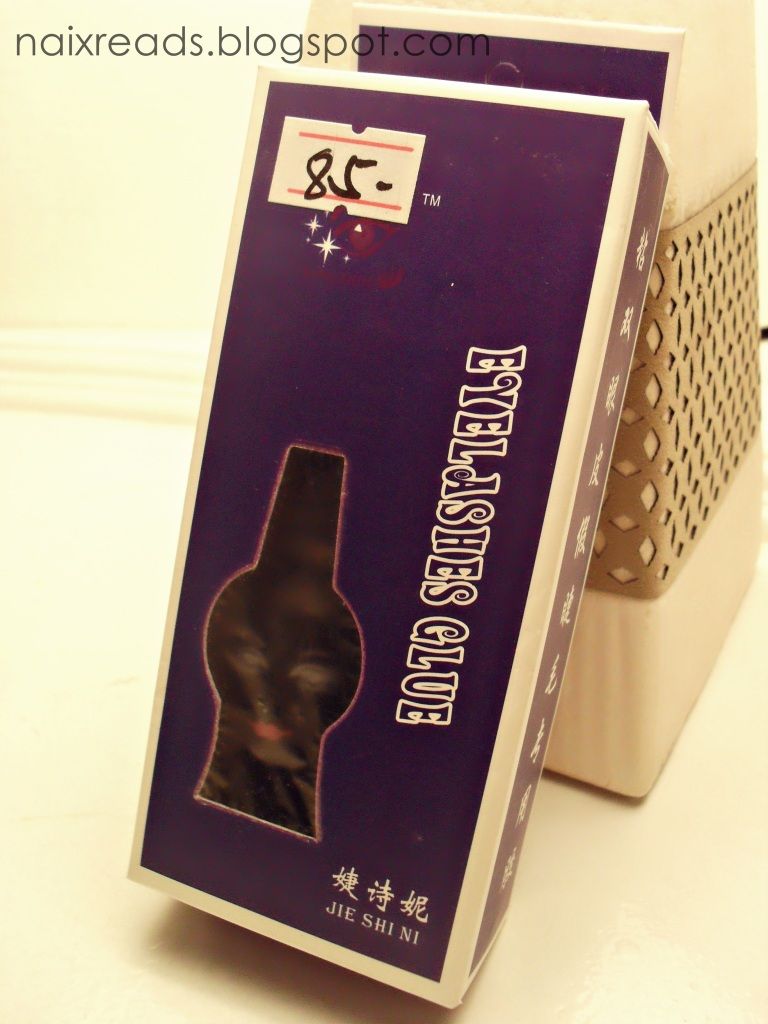 This comes with a eyelash applicator. That'll help you push the falsies further into your lash line.
Sadly I don't use this, I prefer using a tweezer and my hands which isn't appropriate in applying with a client ofcourse!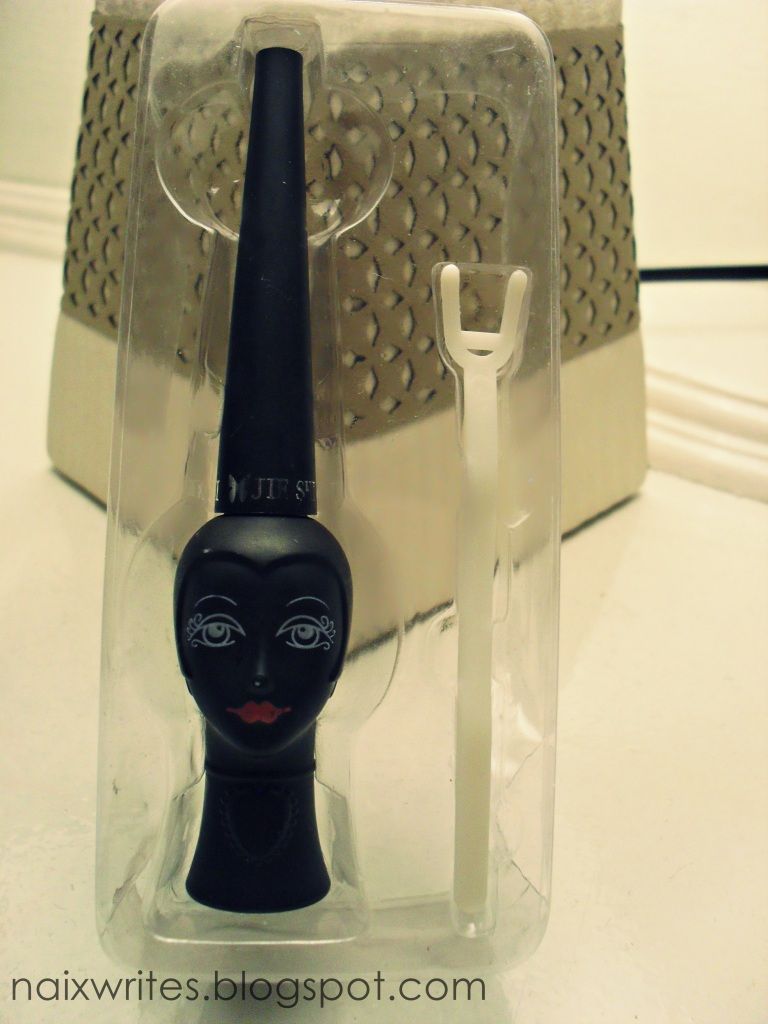 It looks like this. It's a straight brush wand.
It has a white formula. A bit thicker in consistency.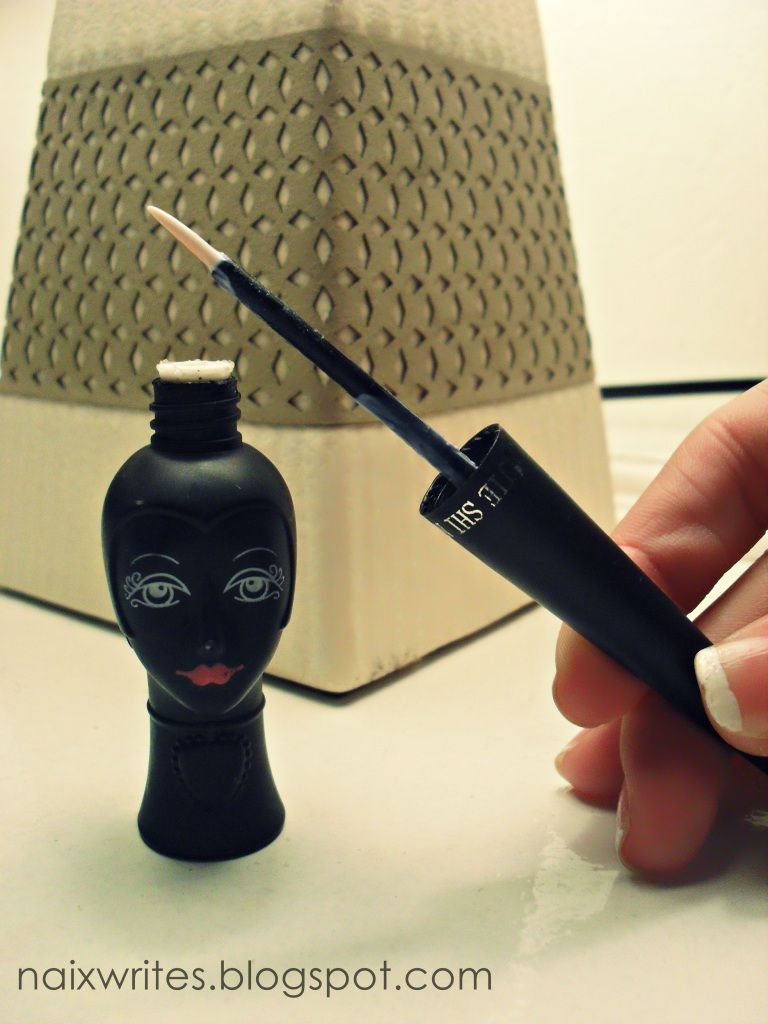 1.Sticks lashes very well. Last up long enough.
2. Doesn't have any scent.
3. Not irritating to the skin or eyes.
4. Packaging is wonderful.
5. Inexpennsive.

1. No bigger bottles available.
RATING IT: