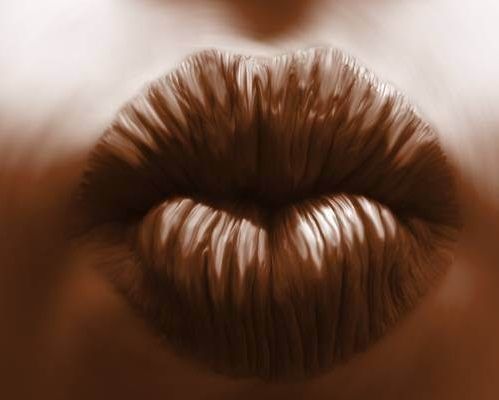 I have been longing for brown lipsticks.
I feel more natural and sexy with it.
The very experience I had with brown lippies was from ELF mineral lipstick in Bare Brown which is a GORGEOUS DEEP BROWN!
I love it from the bottom of my heart and I'am dangerously running low of it.
Sadly our ELF store here don't sell those lipsticks and I only got mine from Ebay which are out of stock. I was forced to look a similar shade but inexpensive of course.


L.A. Colors was the answer to my prayers.
I got these two beautiful browns from their lipstick collection.
As you can see I chose 2 different shades of brown.
A deep and a light one.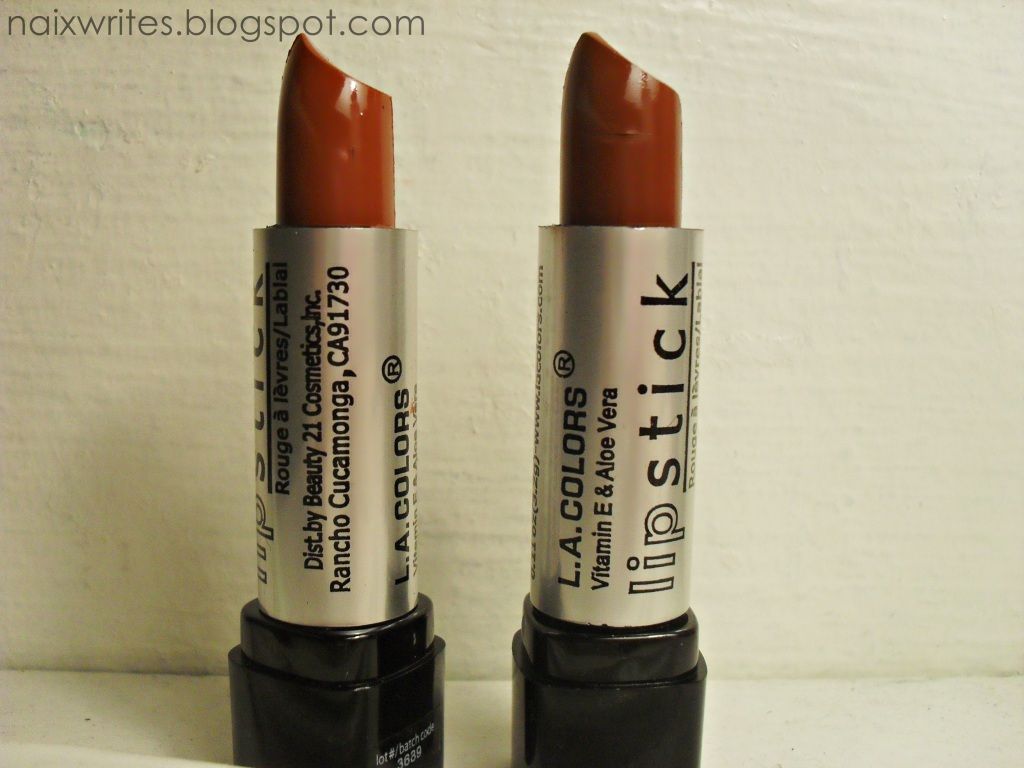 This attracted me the most! wahaha
Its super super inexpensive that I have to get it plus its brown!
I feel this is a worth it buy!
Here are they swatched.
I'am DEEPLY sorry for they don't have names on them.
And I totally forgot the numbers they came with.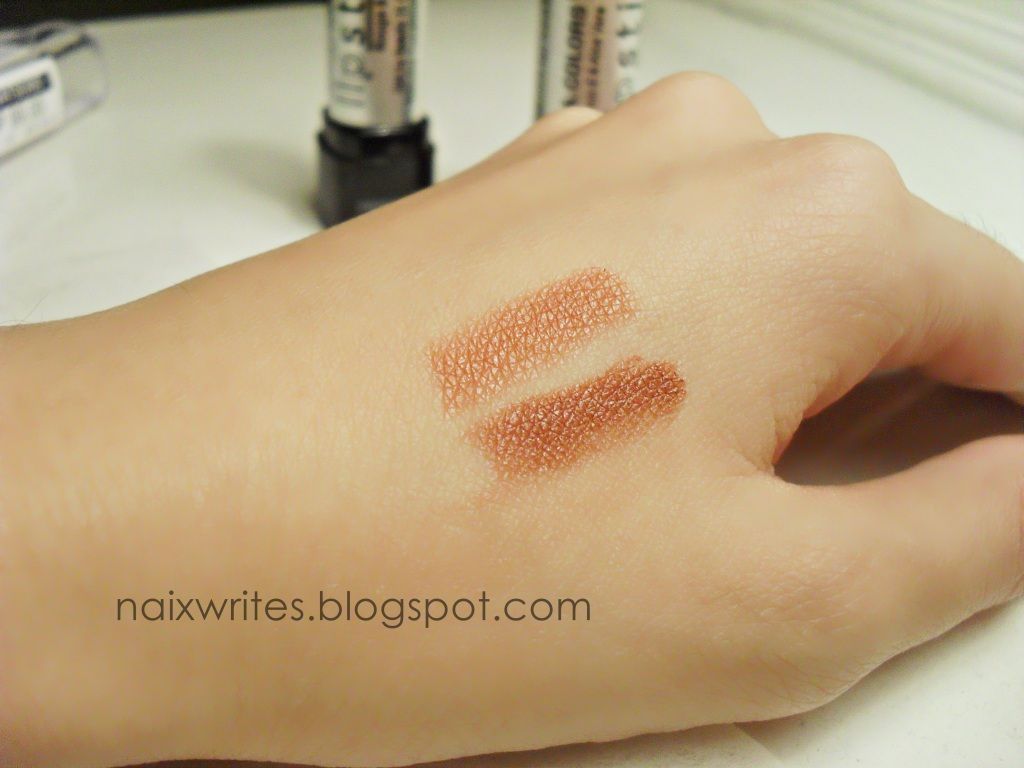 So far I have been loving this matte lippies from L.A. Colors.
Sadly I cant review them for I just recently got them.
Watch out for the review and thank you all for visiting!
BYE!