Betsey Johnson may be having financial issues, but that didn't stop her from throwing quite the runway party. For spring, the designer seemed inspired by a family staycation in New York. She highlighted some of her favorite areas in the city, beginning with fashion-forward biking gear, perfect for cycling over the Brooklyn Bridge. Or how about a navy jacket and pants to wear to the Seaport? There were also tons of what we love Betsey for: floral frocks with petticoats and sexy, lacy lingerie-like getups for nights on the town. And for the finale, Johnson didn't disappoint, riding onto the runway on a bike before running into her famous cartwheel. We can always count on Betsey for a good time.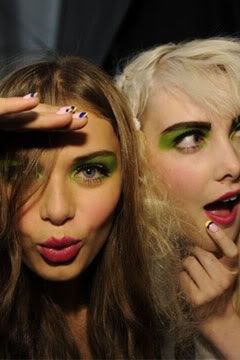 But most of all i was struck by the make up look they had on for the models!
Wind-blown hair and teeny tiny shorts accompanied the bright green shadow, fuchsia cheeks, and lollipop-stained lips on the models.
Which goes very well together! i was obsessed with this look, especially doing a more wearable version of this!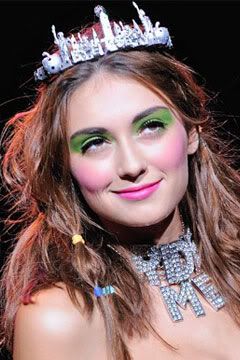 So VIOLA!
My wearable version of this look.
Sad to say i didnt make a tutorial for this cause its simple and a fast make up look.
Everyone, i guess can do this. ahaha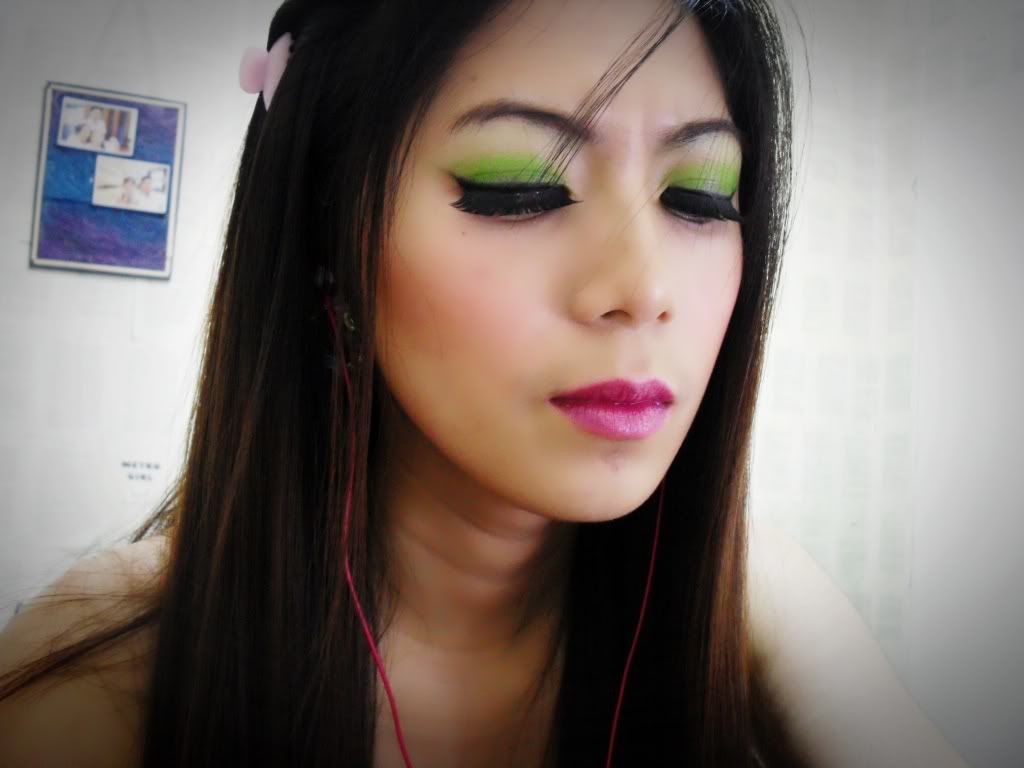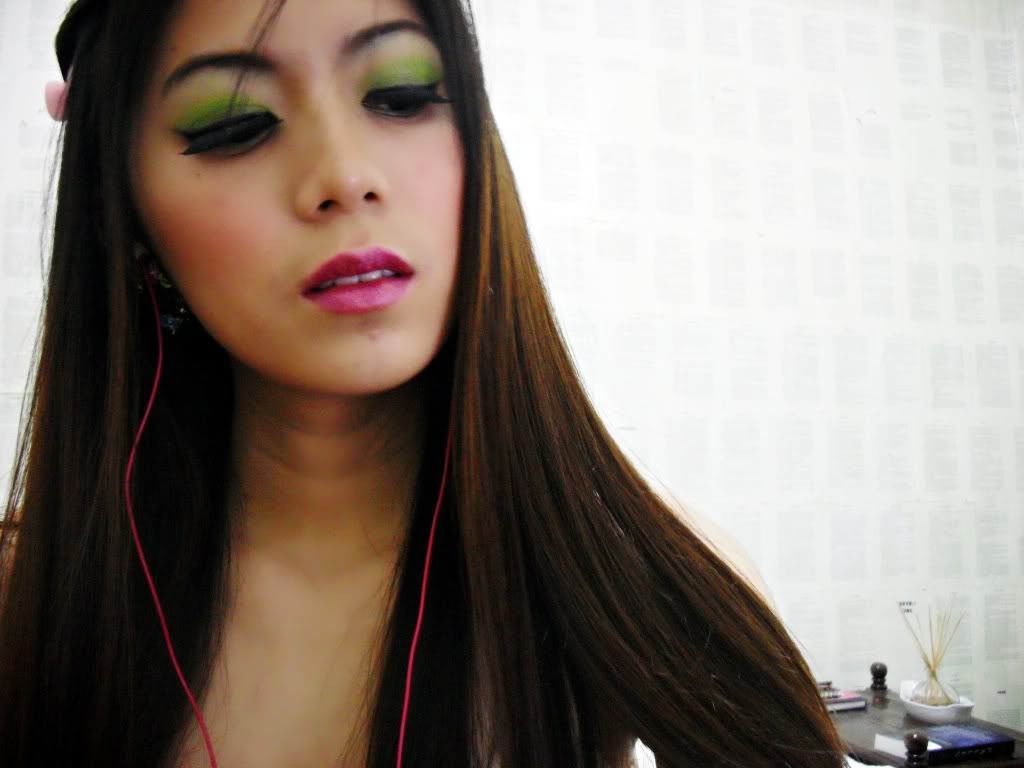 PRODUCTS USED:
Bare Escentuals Prime Time Primer
Maybelline Dream Smooth Mousse Foundation In Classic Ivory
Maybelline Dream Matte Mousse In Light Beige as my Concealer
Rimmel's Professional Eyebrow Pencil In Hazel
Maybelline Great Lash Clear Mascara as my Brow Gel
Elf Mineral Eyeshadow Primer
180 Eyeshadow Palette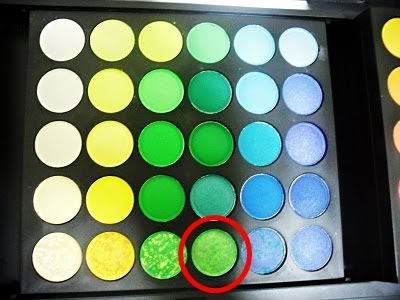 Wet n Wild Black Gel Liner
Rimmel's Soft Kohl Kajal Eye Liner in Jet Black for my Lower Lash Line
Stila Contouring Trio
Fuchsia Pink Blush
Mango Shimmering Perfume Stick as my highlighter
NYX Lipstick in Fusion
That's it! just comment below if you want a tutorial for this look. Feel free to suggest.
Thank You!