Moving on with more of my ELF craze got these last month with my WNW Craze Polish and as you can see iv been shopping online with ELF and Wet n Wild. I dont know what got in to me but those 2 brands keeps on coming at me ahaha! Now that i almost have all of the Elf polish i need to stop buying nail polish cause i havent used alot of them.
Anyway still have 2 more Elf polish i want but still waiting for that so watch for it!
I got 5 last month from ELF but the last one was i think an accident my seller i guess gave me 2 party purple polush which i just ordered 1. So hmmm... thanks anyway! ahaha il def goin to buy from her again! ahaha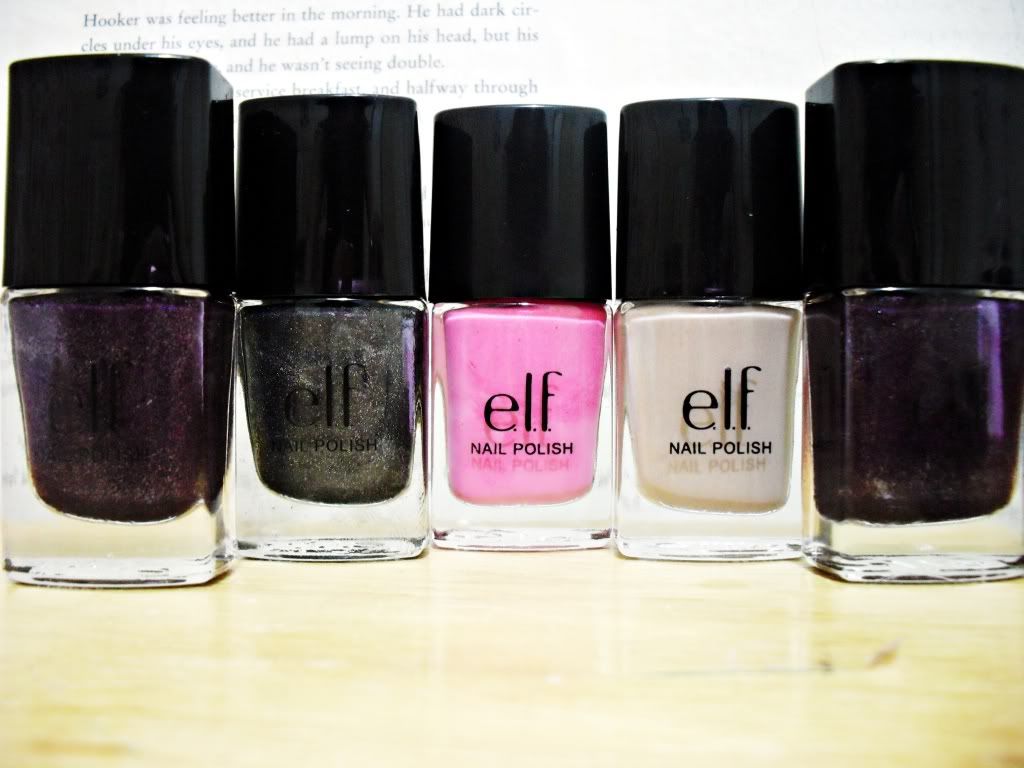 Lets start!
1. Party Purple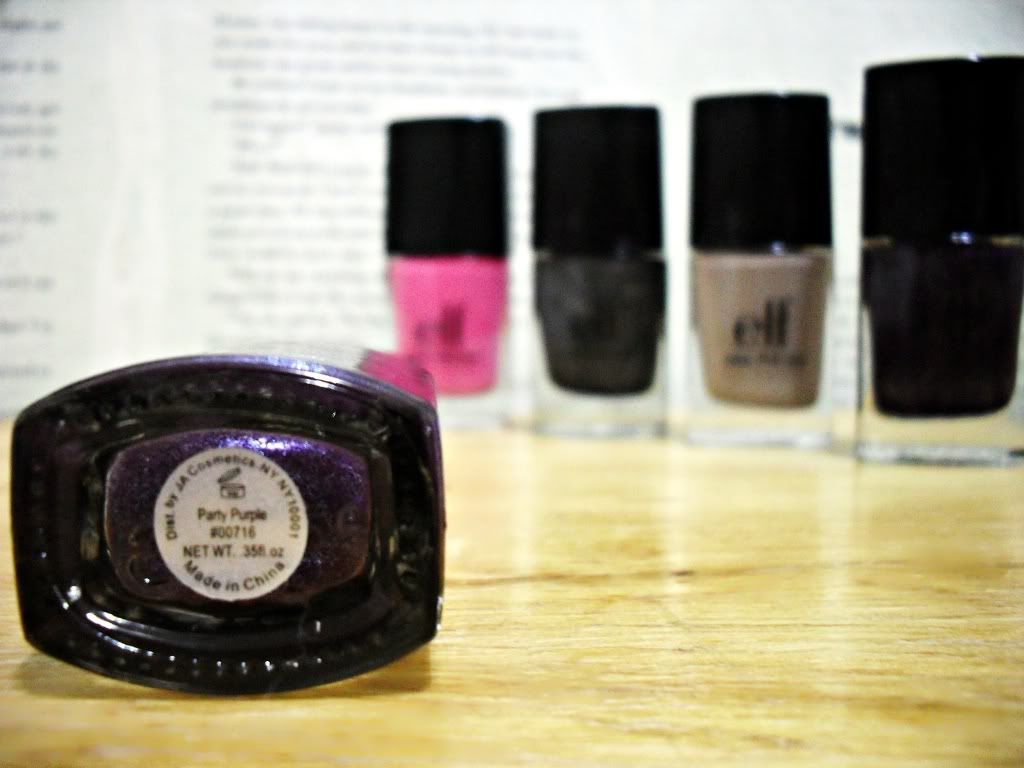 Sorry i seriously tried to get the shot a bit clearer but my cam is having a hard time focusing hmm..
Party Purple is not the best purple polish i have the but great pigmentation brush is fine not the best though. It has Glittery feel on it which i find it amusing rather than plain purple cause if it was plain i wont get it. Recently paired this with Wet n Wild's Glitz which i find great with. i like this shade but not crazy about it.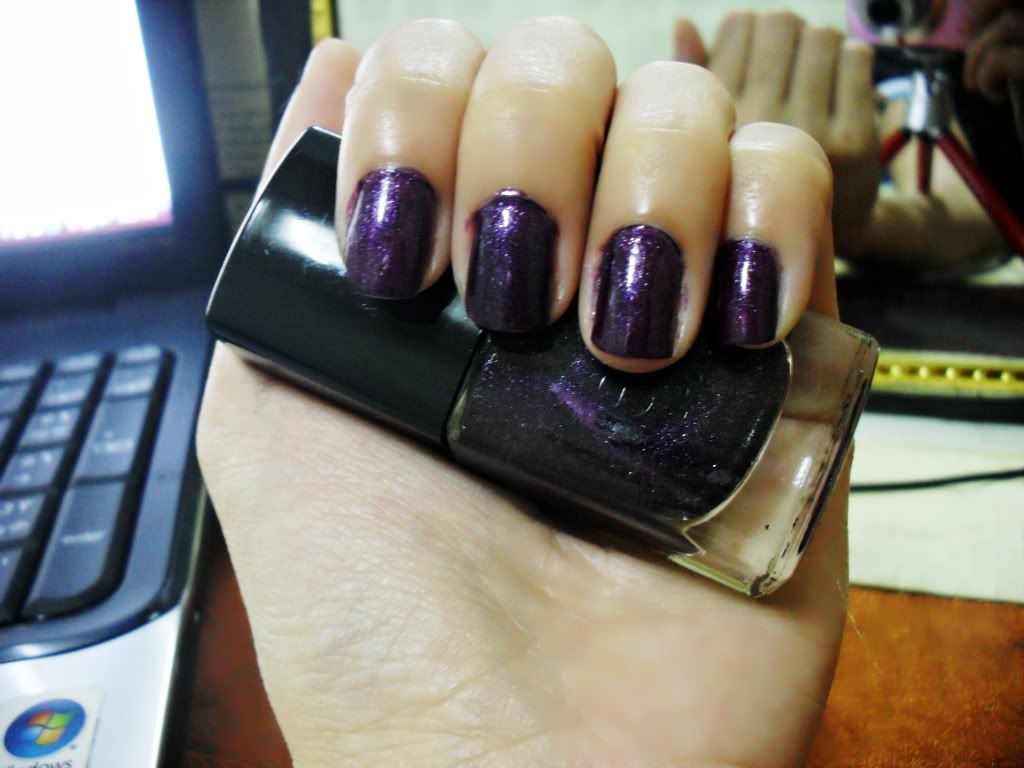 2. Metal Madness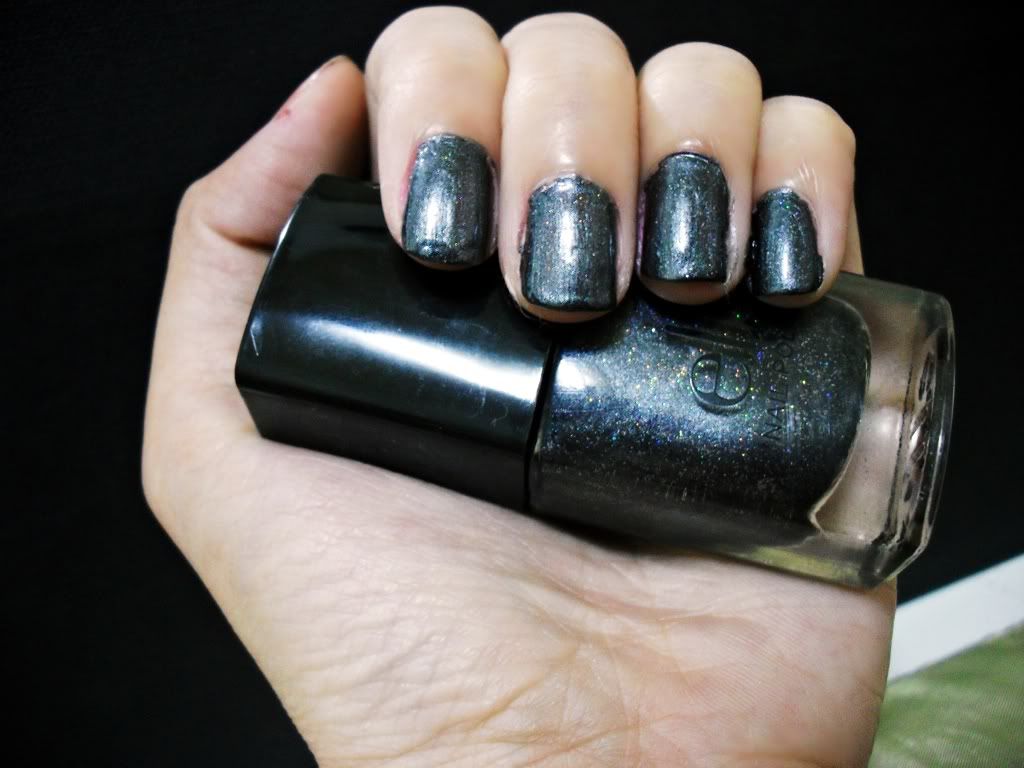 I still dont know why i bought this am not again Crazy about it but some of you might. But its not that bad though it has again glittery feel on it and doesn't need a top coat cause of the gloss it gives but still suggest to apply a top coat over it. Its not my fave of all the Elf polish i got but its not that bad.
3. Dessert Haze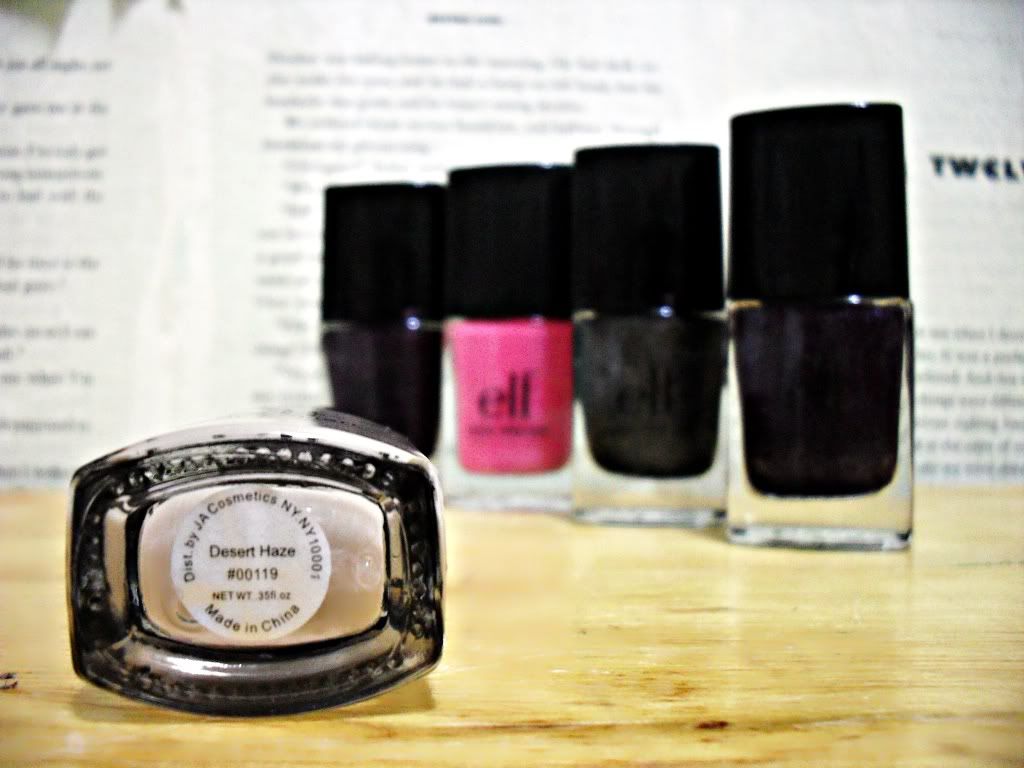 I love the colour of this product! Now this is a favorite! It is a very unique neutral that is grey/taupe. This polish also stays on very a decent amount of time without chipping.
two coats worked for me as i was running out the door but i'm going to do three next time. staying power is awesome.
Definitely buying again.
4. Bubble Gum Pink
To be honest I bought this for my 3-yr-old cousin. But I'm amazed to say that I like it for myself. It's really a very tender pink, not at all garish. I'm wearing it on my toes now, and will use it on my hands in the summer. I did get some streaking, but I think it was because I was in a hurry and didn't let the layers dry at all. Anyway, a fun polish, but I need something more Barbie for my little sweetie. And ya! this shade reminds me of Malibu Barbie which i dont usually dont border myself in but it really made me smile ahaha i feel so girly whenever wearing this.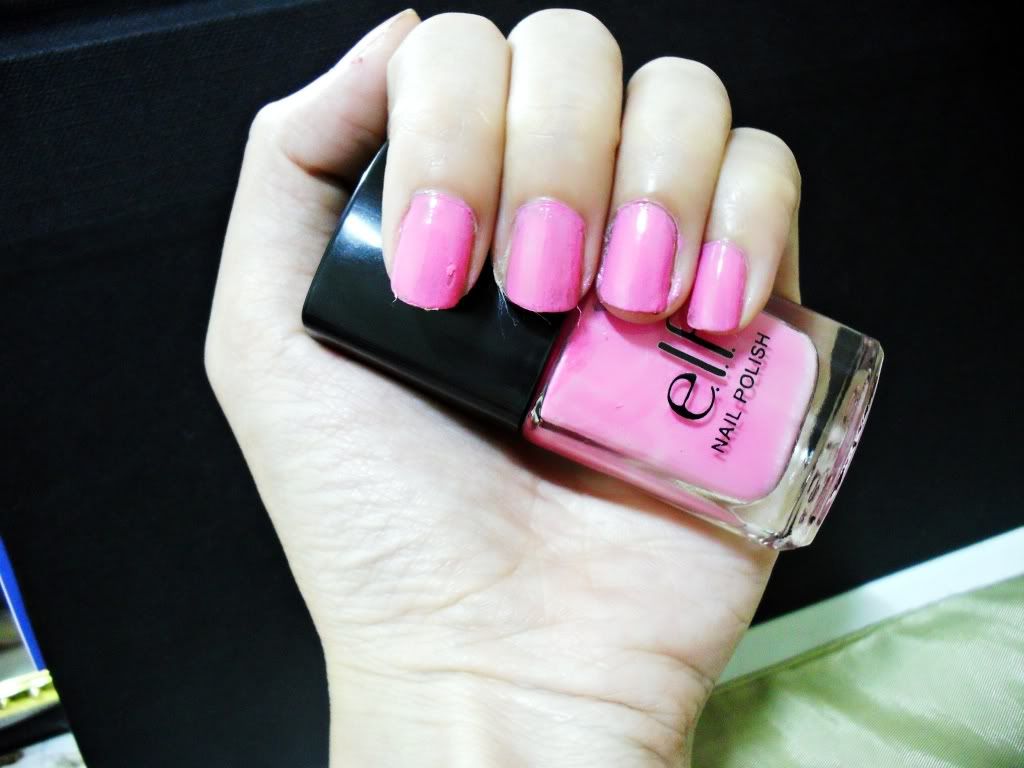 Pricey than the Wet n Wild.
PRICE: P130.00
Hope that was interesting! BYE!