Ok call me crazy, ELF studio line brushes has a set or a kit containing 11 studio line ELF brushes but crazy me! i bought them per piece which i think cost me more than if i bought the whole set. Urgh. BUT i have a explanation which i think is reasonable. i guess.
Before i bought the studio line i already have the professional line which was their first ELF brushes and boy was i impressed by it though am not crazy about the professional line but it was worth the cost and until now they are in good condition and gives great quality especially their eyeshadow brush which gave me more than i expected from a cheap cost.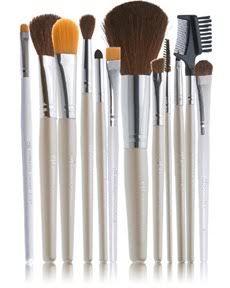 And day goes by they launched a new brush line which was the Studio line but before i bought these in the pix i tried first some of the studio line they released. I bought 4 from the line tried it and compared it with the Professional line. Il show you my first 4 studio line brushes next time. So after seeing or used the first brushes i had from this line i swore to buy all of them. Not just their cheap but the type of brush hair that it has was phenomenal,BETTER than the professional Line! They were Taklon Brushes which is a type of synthetic filament that is dyed and baked to make it softer and more absorbent. Exceptionally easy to clean.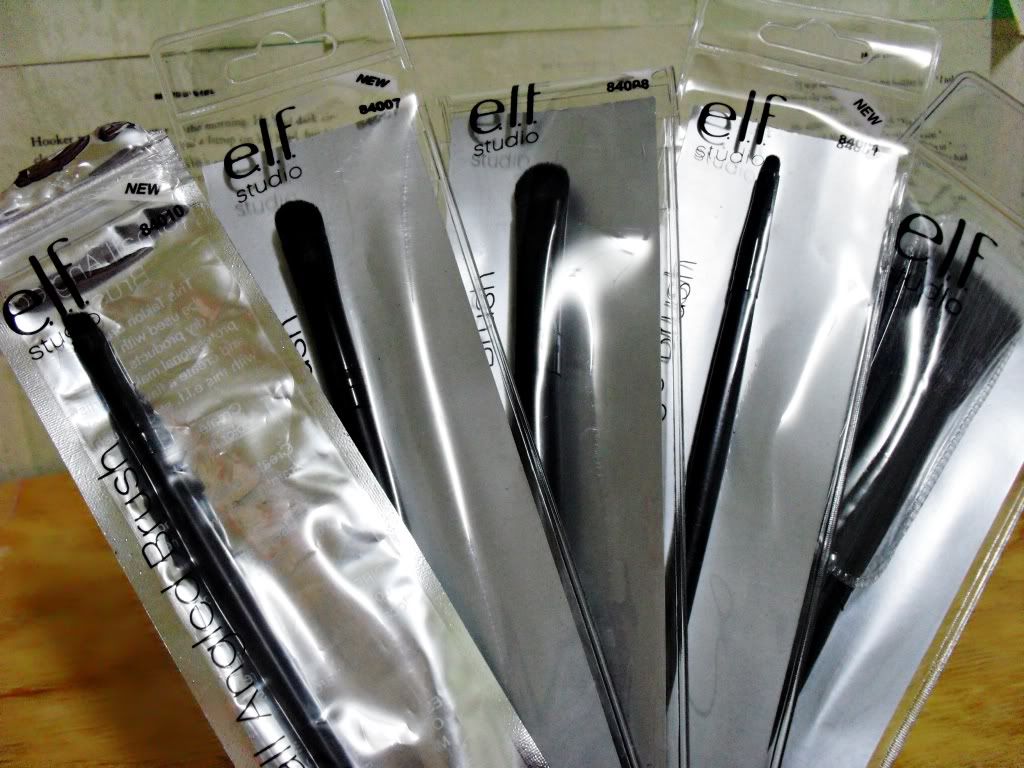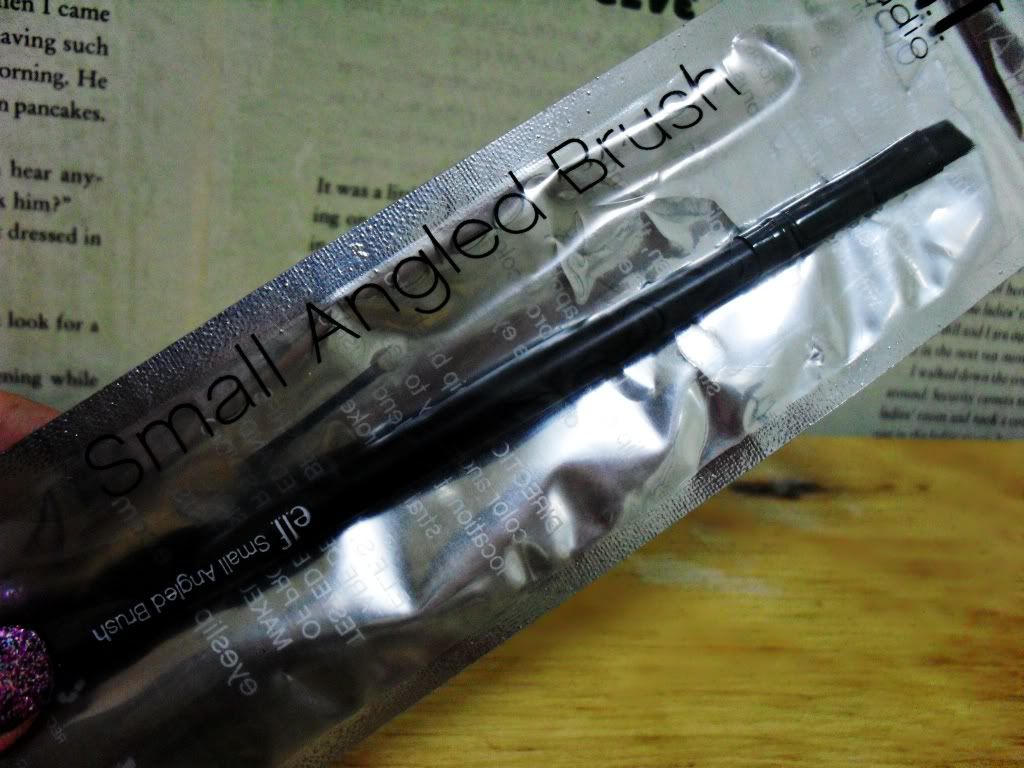 Different packaging than the others. Dunno why.. hmmm...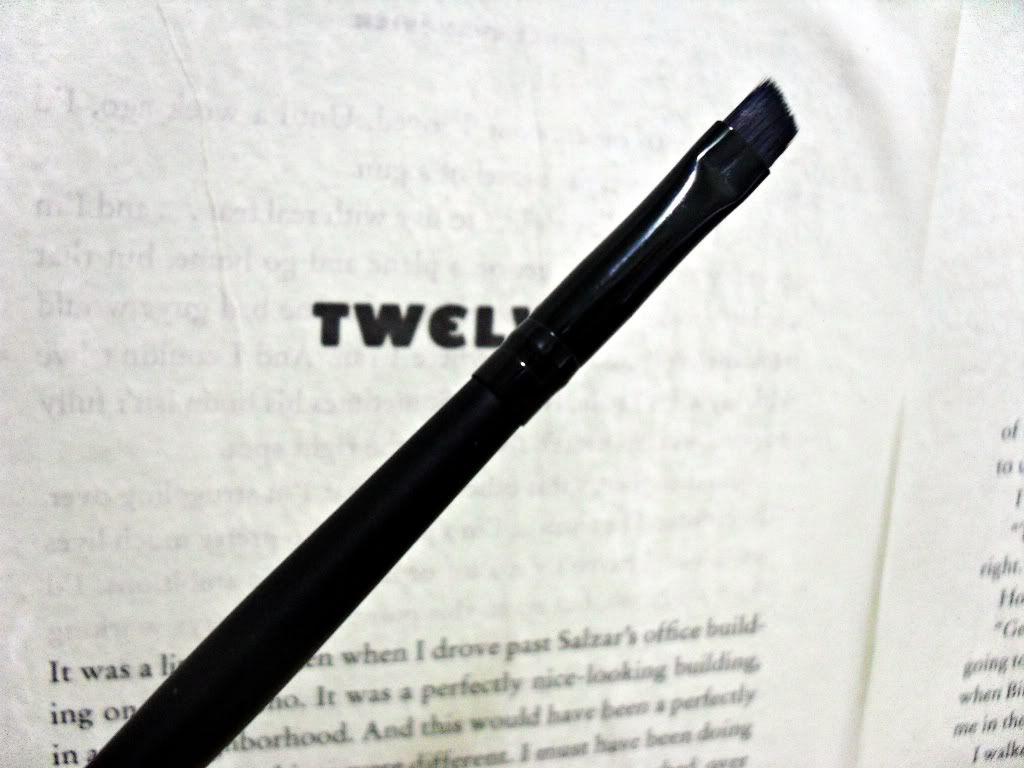 Great for eyeliner/brow brushes. I know some people don't like the long handle, but I do. The design is very sleek and travel friendly. Shorter brushes that I own don't get much use because they get lost inside my brush holder. Even if they are good brushes, you can't use what you can't see.
This e.l.f. brush is such a great universal tool. The bristles are soft and gentle to the lids but at the same time, stiff enough to apply gel or gel eyeliners. It gives you a lot of control and you can make the line as thick or thin as you'd like. I also use this and a brow powder when I want a more natural look (vs pencil). Another way you can use this brush is a a lip brush. You can apply lipstick very easily and evenly getting to all the crevices of your lips. An all in 1 tool for only a pop. Can't get any better!
I would buy a replacement if I had to without worrying that I can't afford it. Woot! : )
PRICE: P225.00


2). EYESHADOW C BRUSH
Counter part of the professional Eyeshadow brush that was my FAVE from the line.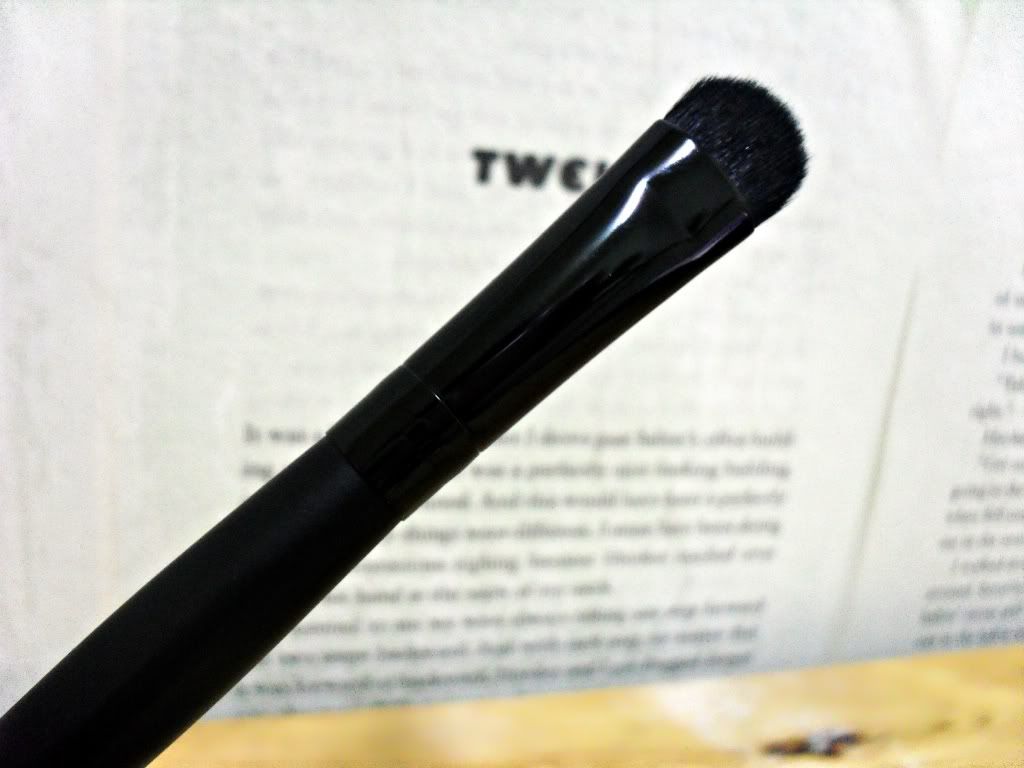 a little soldier in my kit! I can use it for highlighting, full wash and crease. It's soft, not at all prickly, and it's the perfect size for my eyes. It uses and versatility makes it even more impressive. It's very soft and does not shed. It's very soft on the eyelid, and that is great for people with sensitive skin! Its versitile and picks up pigments very well. I clean it with normal shampoo and water. There's no need to buy the expensive brush cleaner. The only con is that it takes a while to dry so you should clean your brush before you go to bed, and it should be dry by the morning. I would buy this brush over and over again. I have already reccomended this brush to many friends, and they love it.
PRICE: P225.00

3). CONCEALER BRUSH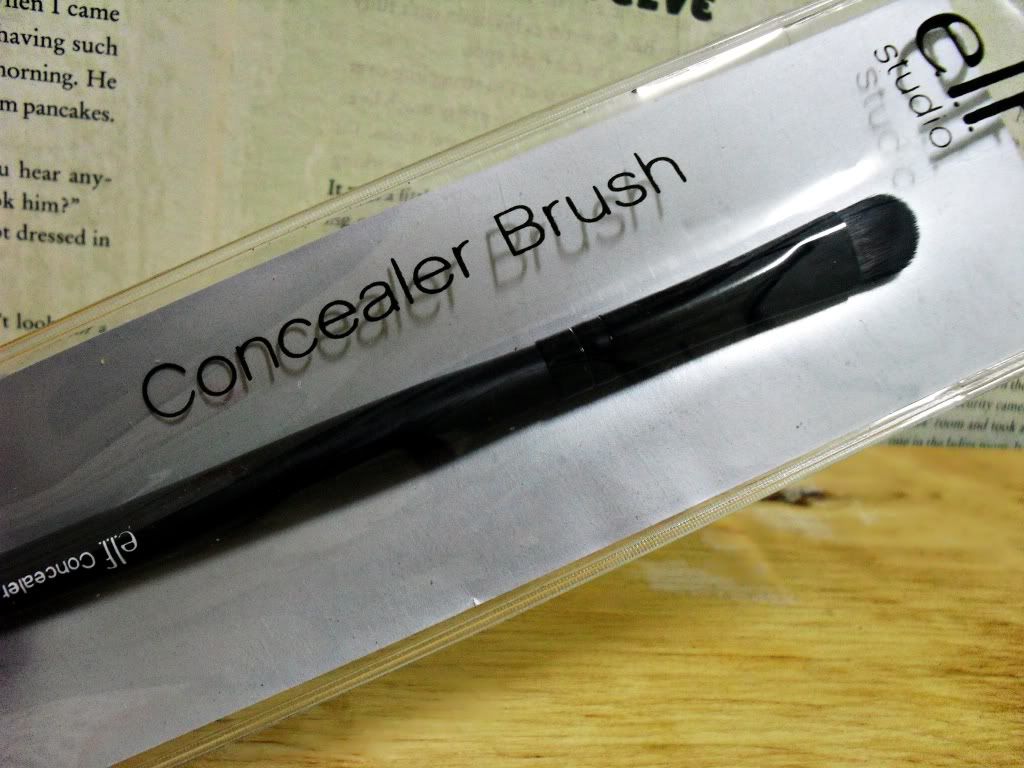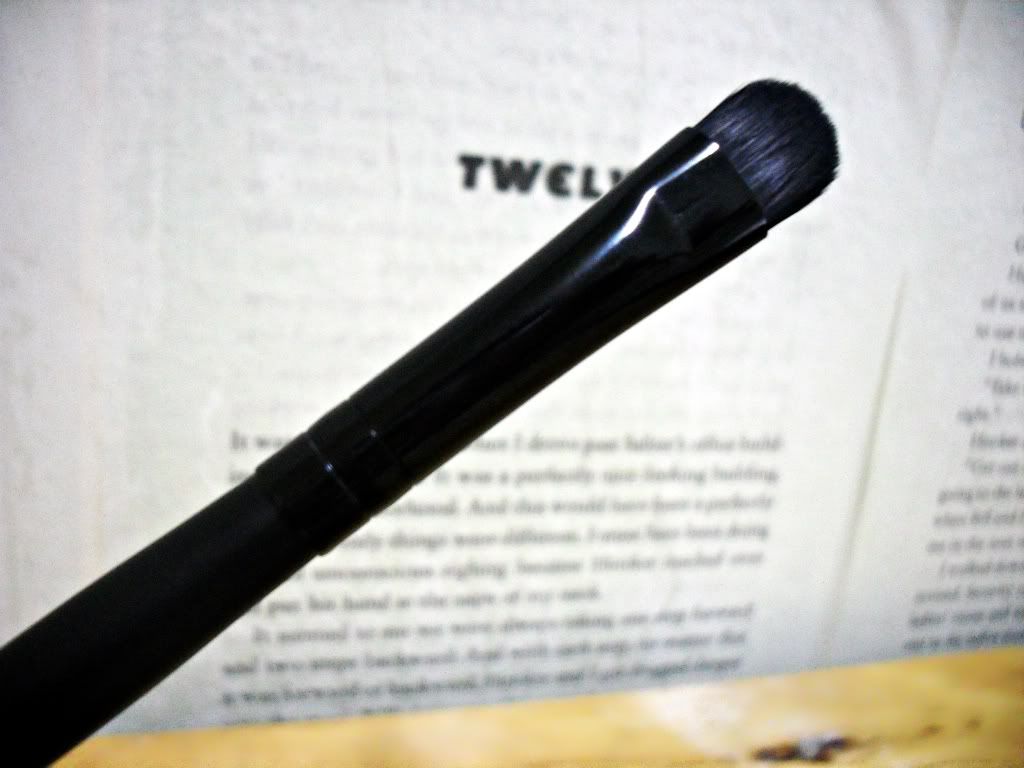 Bit similar by the looks with the eyeshadow C brush but the brush itself SOOOO different. More stiffer than the eyeshadow C brush which more softer. I use this brush for eyeshadow, and love it. It's like a flat, stiff shader brush. I like to use this for my lid color, and sometimes if I want to wedge a color right into my crease. Since it's flat, it also works for putting shadow right on the tip and running under your lower lashline. I'm sure you could use this with concealer too, but I only use my fingers to apply so I can't comment. The bristles are soft synthetic and the black handle/ferrule/bristles look classy. Overall, just a nice little brush. Can't go wrong.
PRICE: P210.00
4). SMALL SMUDGE BRUSH
Another awesome find from ELF's Studio brush line. Attractive and durable sleek black handle. Hairs are dense, but still flexible and very soft.
I use this brush for a variety of things. Absolutely perfect for precision work; great for smudging eyeliner, applying cream/gel liner, filling in brows, winging out liner, applying concealer to small spots/blemishes, defining your crease, setting eyeliner with eyeshadow, etc.
Easy to clean. No shedding. I really can't think of anything bad to say about this brush.
Im tight-lining my lash line and this brush is PERFECT for that.


5). STIPPLE BRUSH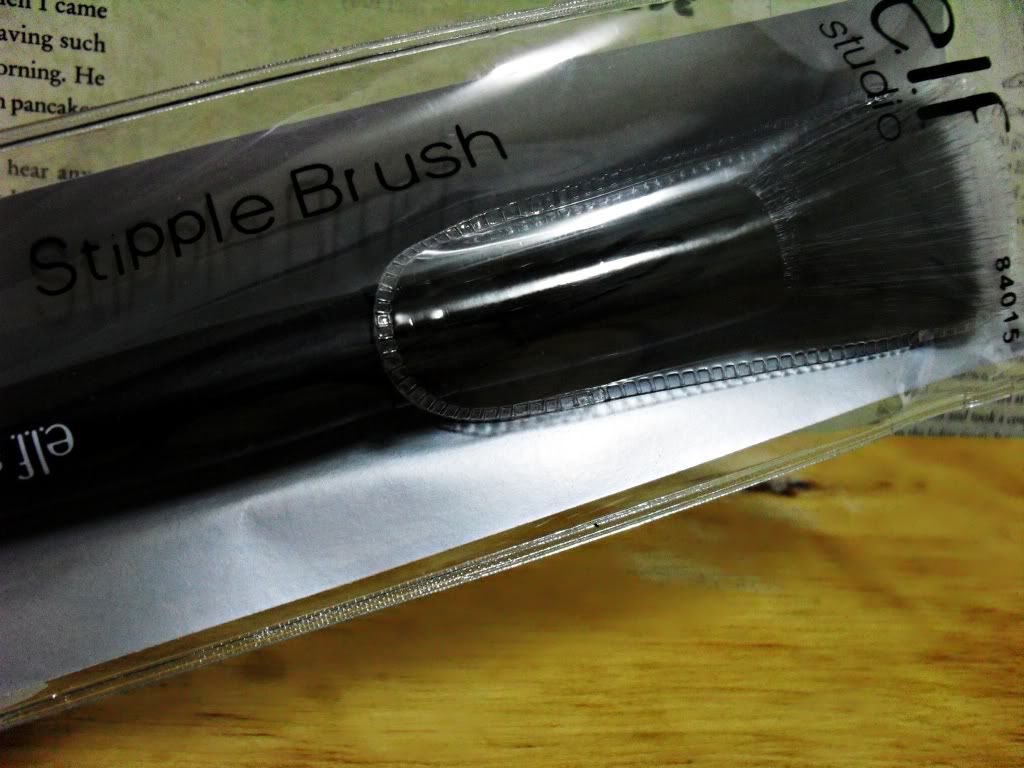 This is the latest addition to the Studio series' brush family, stippler itself is a bit on the small side but it works just fine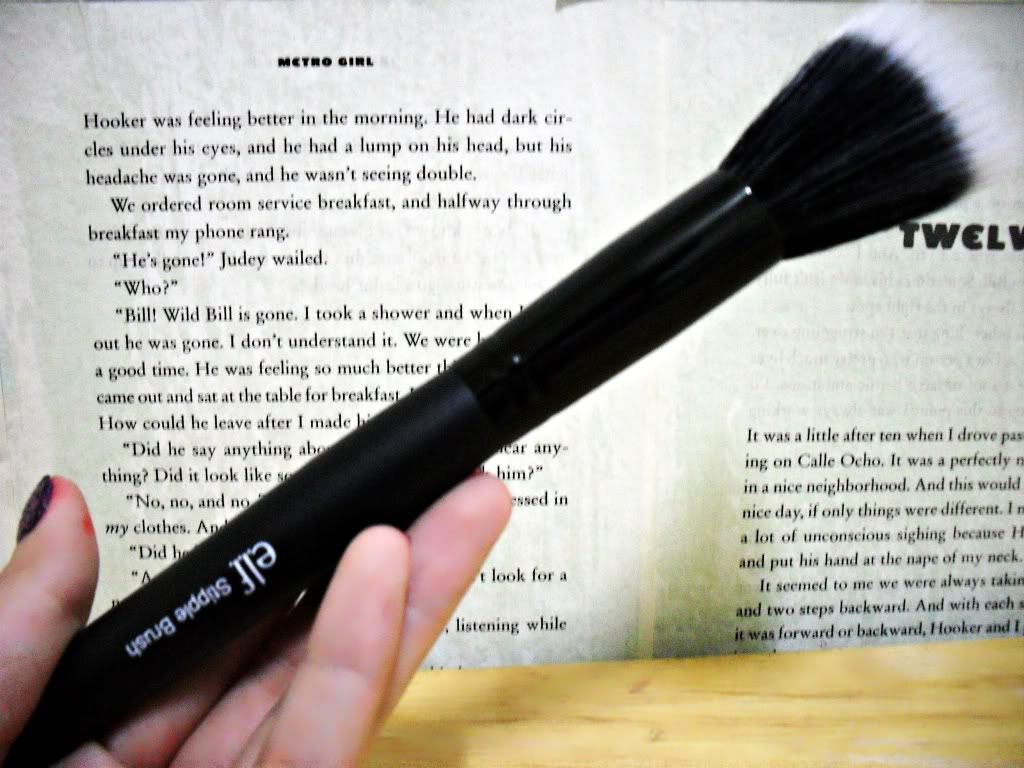 This is my first stippling brush although I have used other brushes to apply liquid foundation. It's a medium sized brush with very soft bristles, which are not extremely dense. At first I thought it would cause foundation to be streaky and/or uneven, but the application was flawless!! Very natural looking, skin looked airbrushed and the brush itself didn't suck up too much product.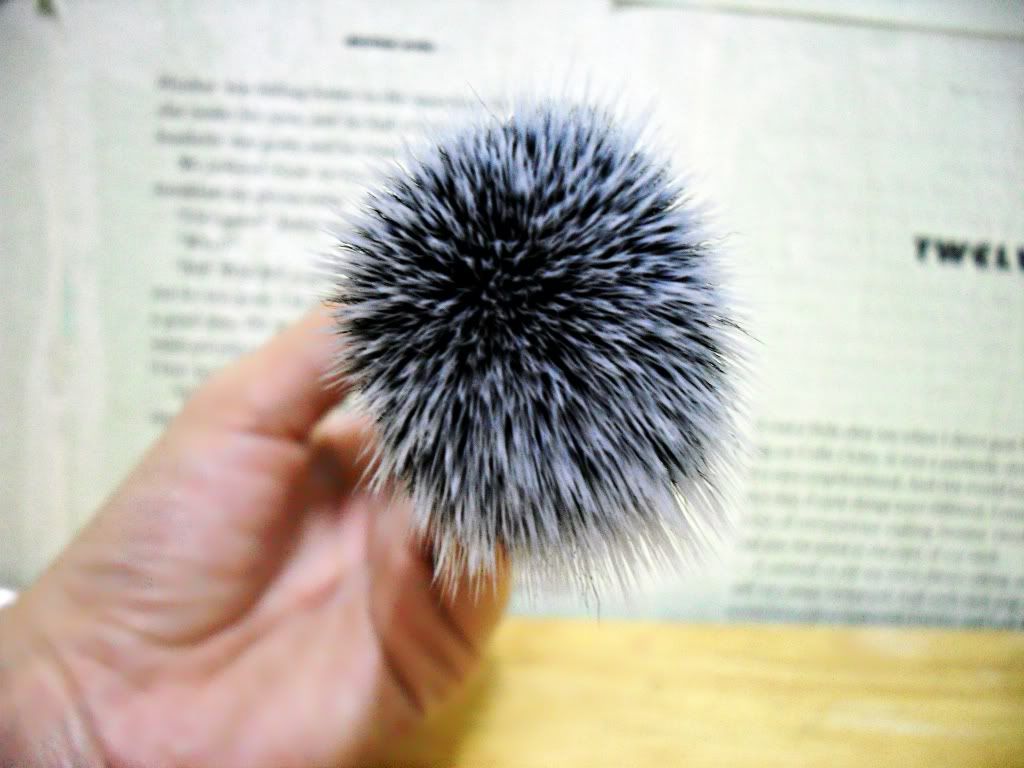 the bristles on this brush are 2 different colors, like the other Skunk brushes I've seen/tried, the density of them doesn't change much where they turn white (if that makes sense). It's a pretty fluffy brush and isn't stiffer up top (towards the handle) like the SK Skunk brush, so it doesn't give the best "minimal blush" application I find I get with my SK brush. I feel like it would be a lil difficult to stipple on foundation with this brush as it is much less dense than the SK and if I pushed down on the face with it, it would def. apply too much product. After thumbing through the bristles for a lil bit, I did notice a slight shedding, but c'mon, I'm not going to sweat it.
PRICE: P 235.00
Thats it! il be posting soon my other 4 ELF Studio line brushes but i hope this was helpful.
BYE!