Another Wet n Wild haul but this time nail polish. This is my first 3 wet n wild nail polish. I got these last month cause alot of Youtube guru's were raving about these. These are from Wet n Wild Craze Line which was their latest released just dont know for sure when, but they were just recently released. Again dirt cheap for a american brand! Really!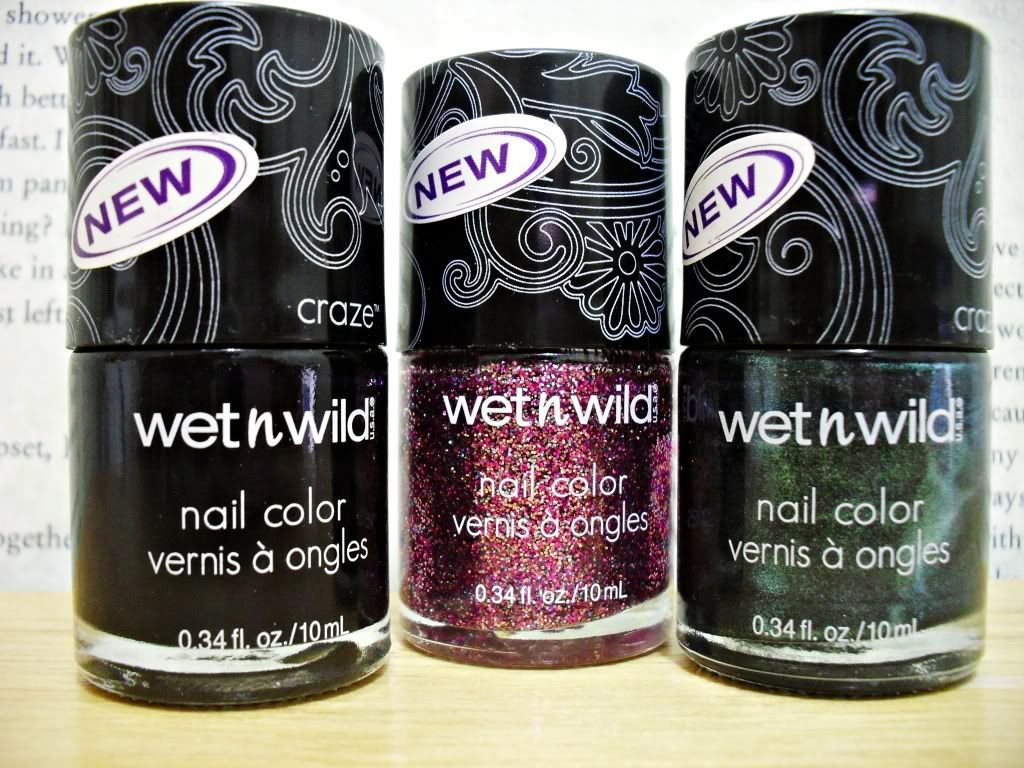 First on my list is
1. Nocturnal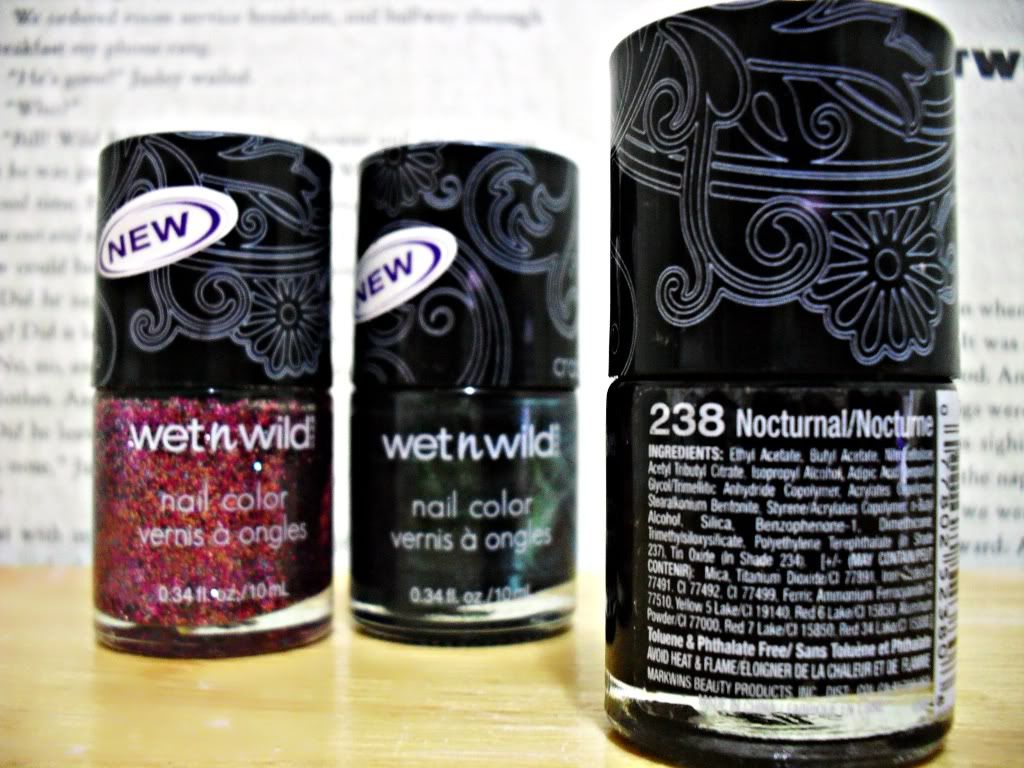 Nocturnal at first glance looks like a basic black. But it's not!
I really love the look of dark polishes. This is a gorgeous, dark navy blue almost black with a slight blue tint, but I can tell it's not black. It is glossy without a topcoat (although I still recommend one) and it applys very opaque. The best part is that it is ridiculously inexpensive and it is comparable to some very high end nail polishes. I can't say that is doesn't chip easily but a no chip top coat will definitely help with that. It is the best color (in my opinion) that Wet 'n wild makes for nail polish and I will most likely repurchase it, if I ever run out.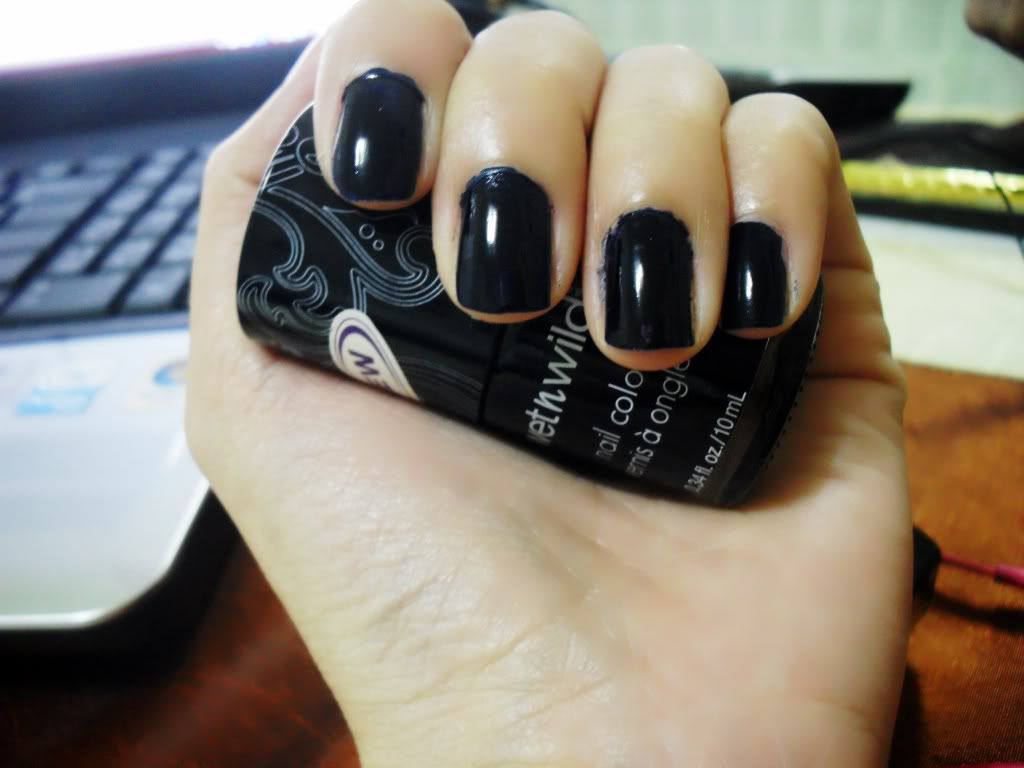 2. Morbid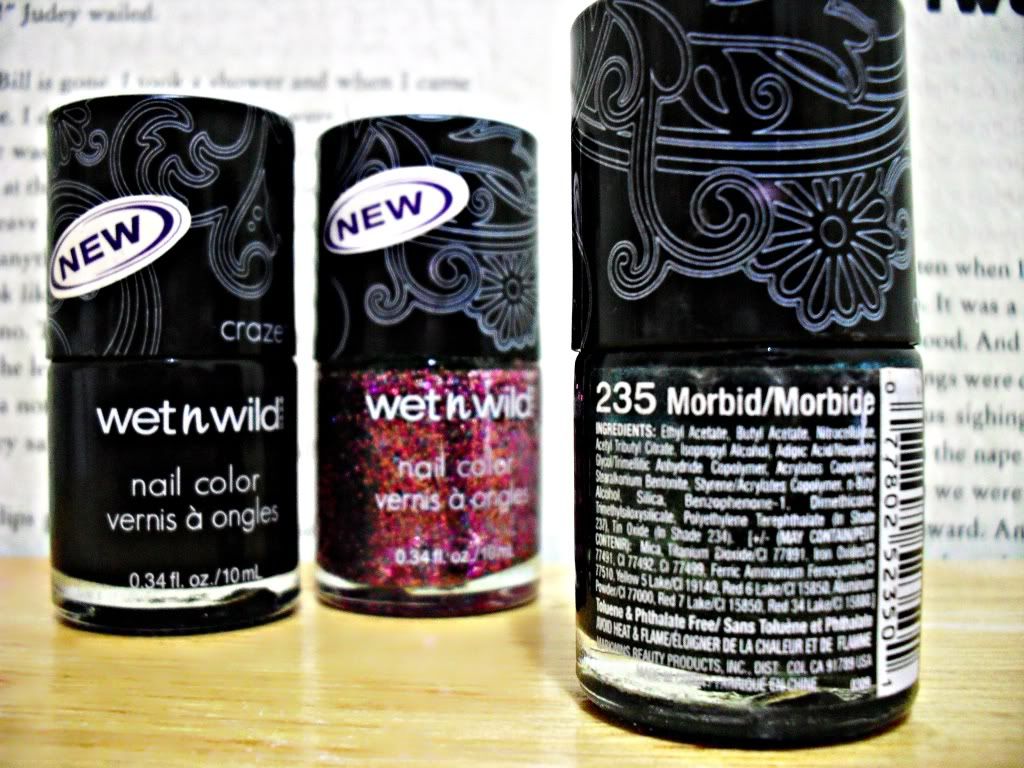 First of all LOVE the name "Morbid". :)
stumbled on this new polish from Wet n Wild - a deep shade of iridescent green. Very much like a South Seas black pearl. I love the idea of how this polish will make other holographic glitter nail polishes pop when I layer them on top! Great for mix & match experimenting! And for just -- it was practically FREE. lol
Packaging is crappy. Reminds me of some of Sephora brand nail polish packaging. The bottle is cylindrical-shape & short (hence a super-short brush bad move!) with a very bulky cap that doesn't facilitate ease of handling & application. Bad packaging. Great color. Great price. Good going, Wet 'n' Wild you're really keeping up!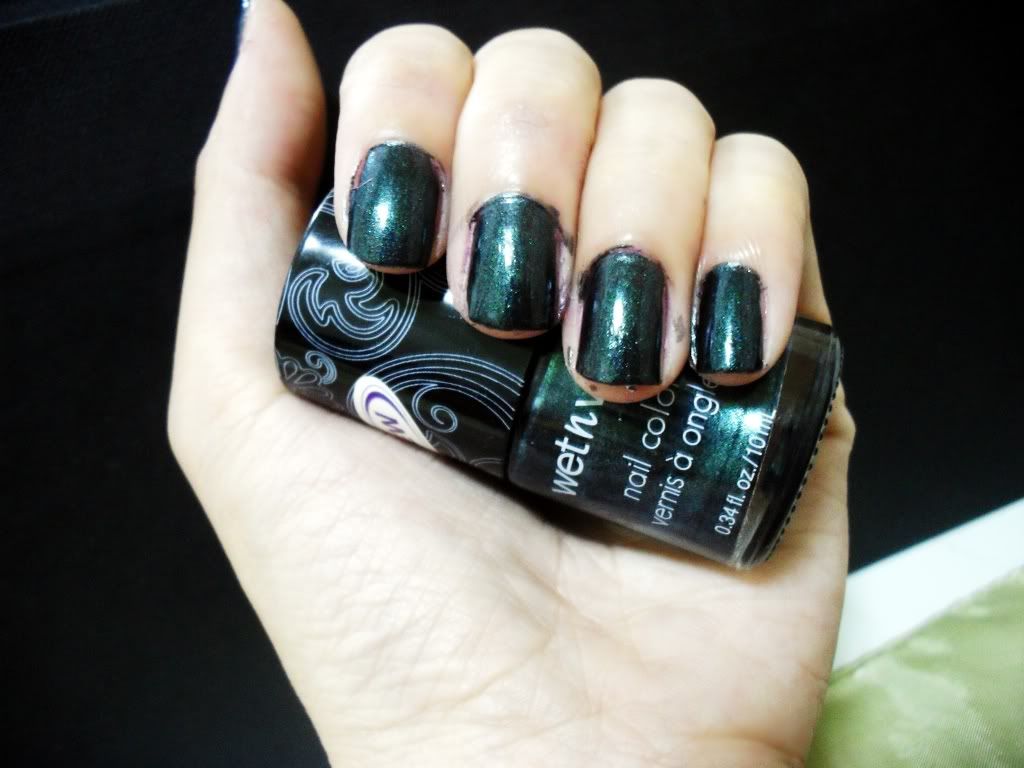 Sorry, i know hideous application cause i was so sleepy.
3. Glitz
So pretty. I've recently decided that my prejudice against glitter polishes may be misguided and decided to give a few a try. This was one of them; I got it because it was pretty, cheap, and I think would look good on top of some of my creme polishes. It did not disappoint! Right now I have it over ELF "Party Purple" polish and it's lovely; very subtle compared to what I usually wear (dark colors, mostly creme's), but attractive nonetheless. It looks great over a number of pink and purple polishes ranging from dark to light, but I really like it over ELF Party Purple polish in particular. It's a bit hard to clean up mistakes with this, but as I understand it that's something common to glitter polishes, so that doesn't count against it.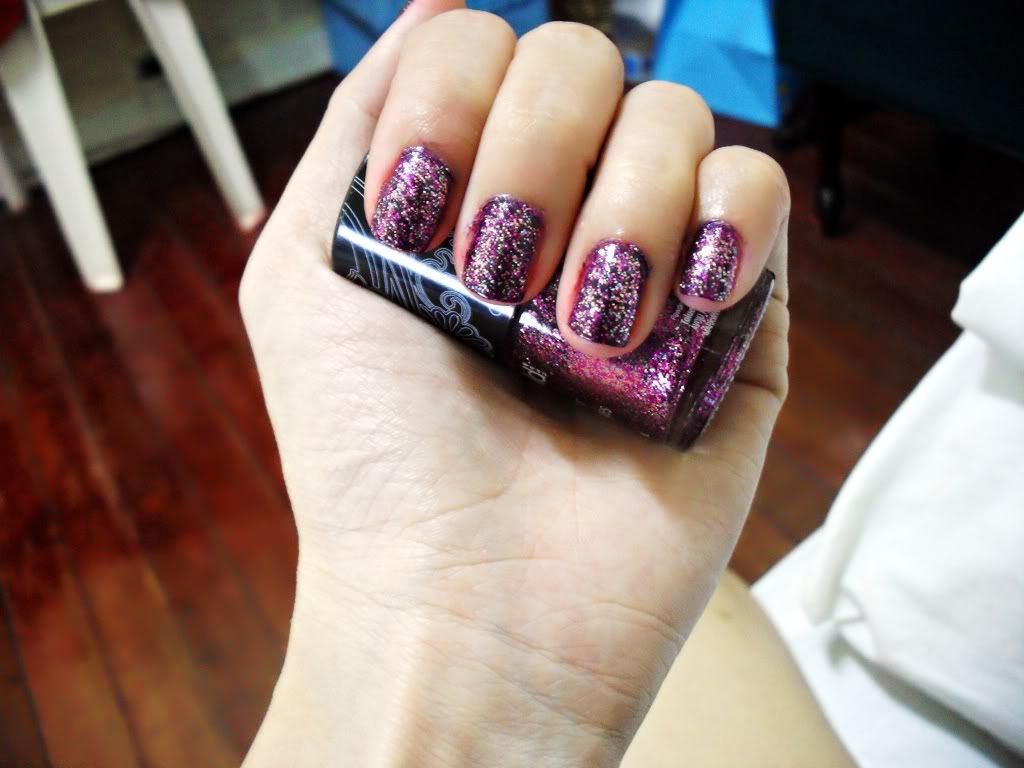 I told you! Inexpensive goodies!
That's it! See yah!