Last Christmas my mom's friend gave her a Fully Booked gift certificate worth P500 after i knew this of course it was fallen to the right hands. ME! plus my work place was near to the mall where there is the only one Fully Booked store in our town. When i bough this i was forced by my "Id" to buy 2 books that i was drooling way back!
Which is
Crescendo (Hard Bound) by Becca Fitzpatrick

P450
&
Fallen by Kate Lauren P355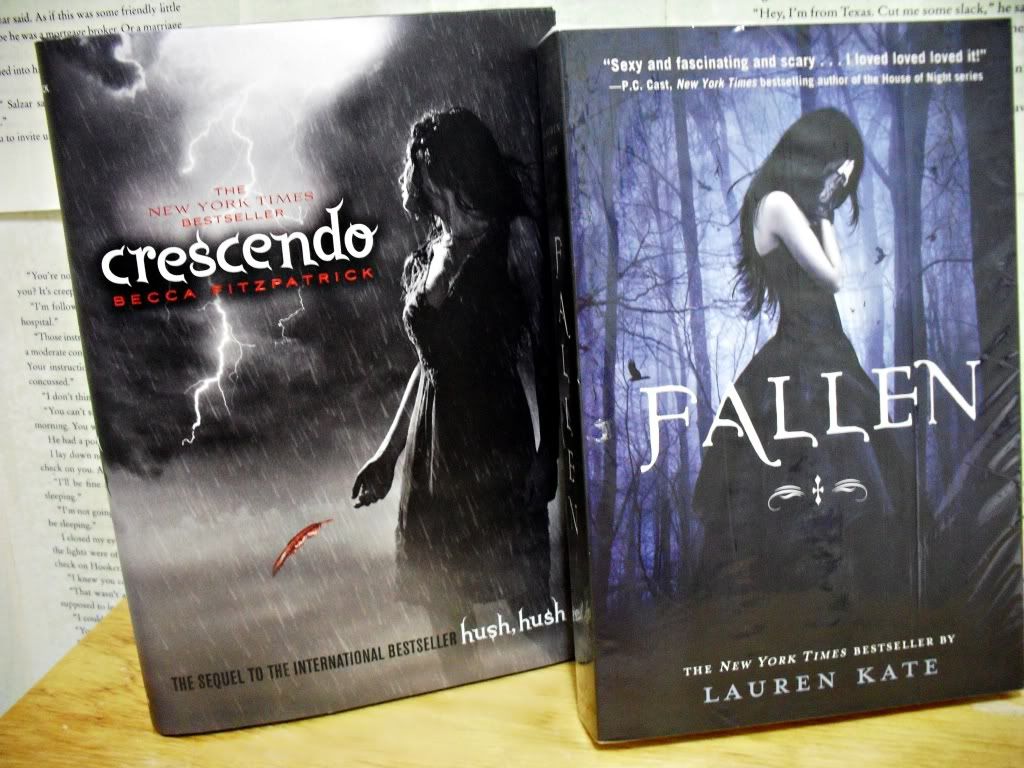 Actually before i wasnt a book worm until i read The Twilight Books which until now it got me hooked to vampire or paranormal type of books because i miss the feeling that twilight gave me! so looking for books that can bring me back to my "Kilig" momments that Twilight use to make me.
First book i read from these books is Crescendo cause i just finished reading its first book which is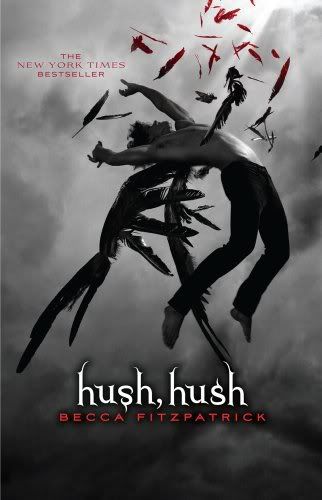 Short Review on Hush Hush.
Oh this review had has been a long time coming but only because my time was hijacked elsewhere. Anyway this gets 5 fat stars!! Why? becuse quite simply it pulled me in from page one and whilst I had a flickering thought that it maybe Twilight all over again,thats just what it was a flicker. Patch and Nora bear little resemblance to Edward and Bella, and I'm sooooo glad because I think for me this has nudged the angst morrowsness (don't think thats a word but there you go) of Edward and Bellas relationship into a shared space.
It's written in first person narrative which is something I enjoy, I like being in one persons head because thats how real ife is lived, and I can get a real feel for the characters. It reminded me of School because Noras school is like mine was, it bought back all thoses memories of dates and shopping and friendships or bitchships as the case maybe!
Nora and Patches story is simple or maybe not if you think Patch is a Fallen Angel and Nora his soon to be victim. But things are not what they seem and Patch falls hard for Nora, so plans change with a delightful outcome. However if the story where that simple the book would only be a few pages long, so Patch and Noras journey invovles mind games,involvment from other branches of the Angel/Fallen world lots of simmering sexual tension....not to say it's not a hot book! plus some explaining from Patch about the existance of Angels/Fallen which because of the way the story is built is quite feasible to Nora.
Review of Book2.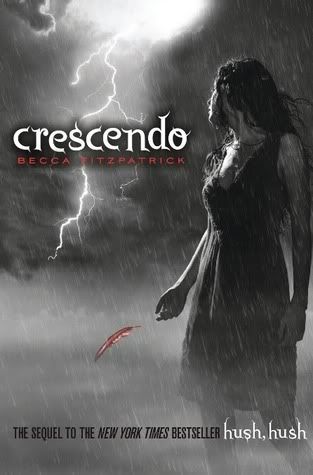 Someone please pass me that voodoo doll? I have to hurt Nora.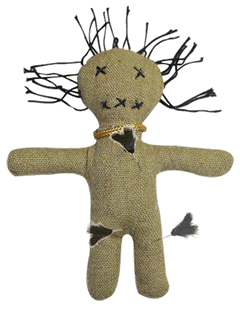 Thank you. I'm feeling better now.
I've spent the last 8 hours literally gulping down this book. My fingernails are bitten down, my eyes are red-rimmed.
Well, that Nora's acting beyond stupid in this book has already been established by several of the bookers so I will not waste my breath on this and get all worked up again. I've thrown my book across the room several times today already. Enough of the violence.
Nora is a major pain in the ass in this book. Period.
Then there's Patch. God, I adore him. I want to drag him out of the book and keep him all to myself. Seriously, what a hottie. *drools*
I really can't come up with much to say right now, because I'm way too exhausted.but I think I liked this much more than I was supposed to. What a ride! Guess I like to torture myself... So, if you feel like throwing a fit for hours while reading, I'd recommend you to give Crescendo a shot.
I'm Currently reading this one right and i bought this knowing it has tons of BAD BAD reviews but the covers is phenomenal! Especially me i always consider the book covers whenever im looking for books to read. Which i know is a bad thing.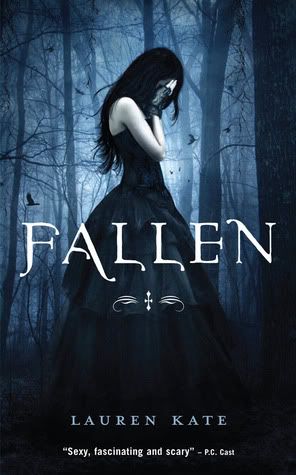 There's something achingly familiar about Daniel Grigori.

Mysterious and aloof, he captures Luce Price's attention from the moment she sees him on her first day at the Sword & Cross boarding school in sultry Savannah, Georgia. He's the one bright spot in a place where cell phones are forbidden, the other students are all screw-ups, and security cameras watch every move.

Even though Daniel wants nothing to do with Luce–and goes out of his way to make that very clear–she can't let it go. Drawn to him like a moth to a flame, she has to find out what Daniel is so desperate to keep secret . . . even if it kills her.
Next to reviwed so watch out!