Small intro about highlighters for those who dont know what are highlighters in the make up realm is.
Makeup is the perfect tool for emphasizing our best features. Celebrities already discovered this small trick and they seem to find huge pleasure in adding a sophisticated and slimming quality to their look. Indeed cheekbones have a crucial role in creating a sculpted look. The best way to create a flawless and spectacular image is to skim through this makeup tip for faking high cheekbones.
High cheekbones seem to embody what beauty really means. Besides being really hot these have an essential benefit for those who would like to lengthen and thin their faces. Only with the help of a tiny bronzer and highlighters you'll be able to pull off a dazzling high cheekbone appearance.
Highlighter
- you'll find highlighters both in powder and liquid form on the market. However if you find purchasing it a bit difficult, you might use a bright colored blush.
This is where i apply my highlights daily. For going to work and etc..
much faster and simple to do if your on the go kinda girl.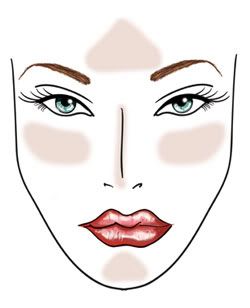 In this here its a more detailed highlight areas. This guide i use for a special events. Like parties, going out with my family or friends and etc. and it even shows where to contour your face to achieve a well sculpted look. Very helpful illustration.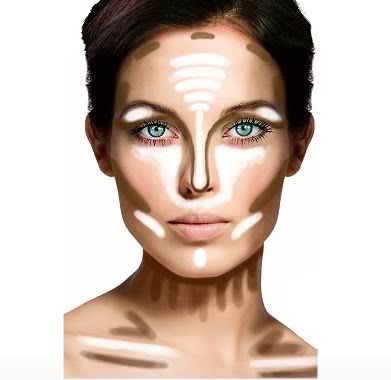 Going back to the main topic of this blog i recently have a High lighter from Mango. I know i know Mango is a fashion brand and i was a bit surprised too that they had this type of product. This was given to me by my officemate for Christmas which i wasnt expecting. REALLY and i loved it and thanked her so much.
As you can see it has a pinkish undertone to it.
Its a very nice high lighter but for dry skin be prep'd with a strong moisturizer cause this tends to be abit drying but for oily skins. A great product for you.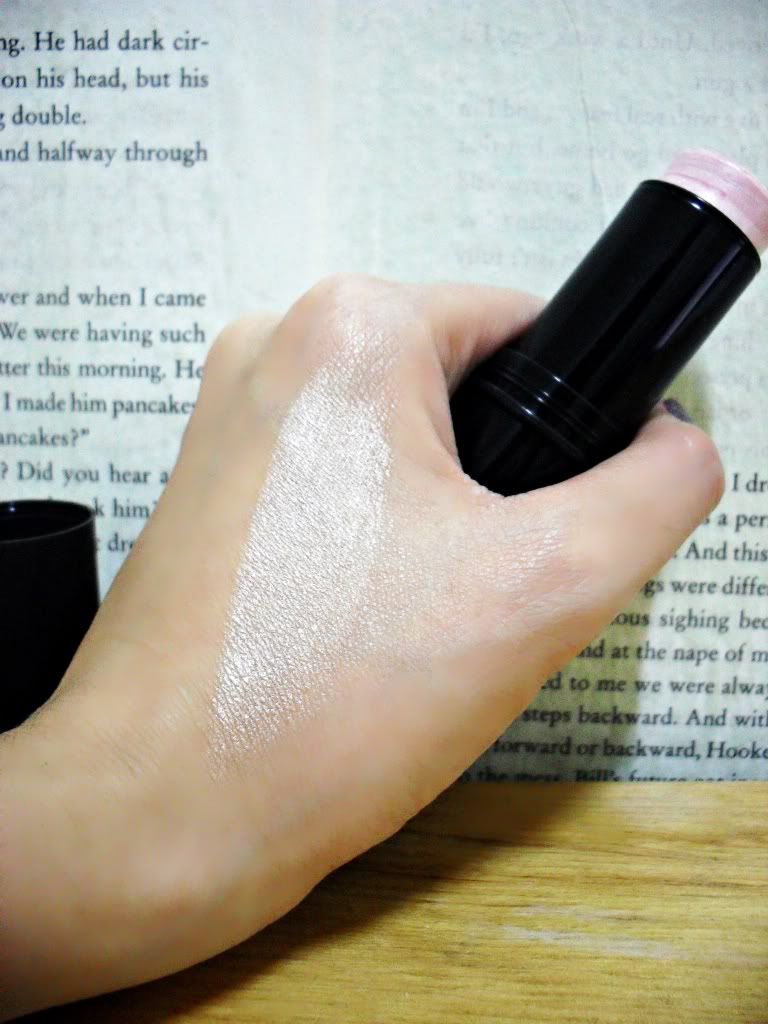 This has a bit shimmer to it which i loved. As seen in the picture i have to add or doubled the application for the camera to pick the shimmer and the real shade it gives but when applying it you dont have to double the swipe cause one swipe is enough to brighten up or high light those cheekbones.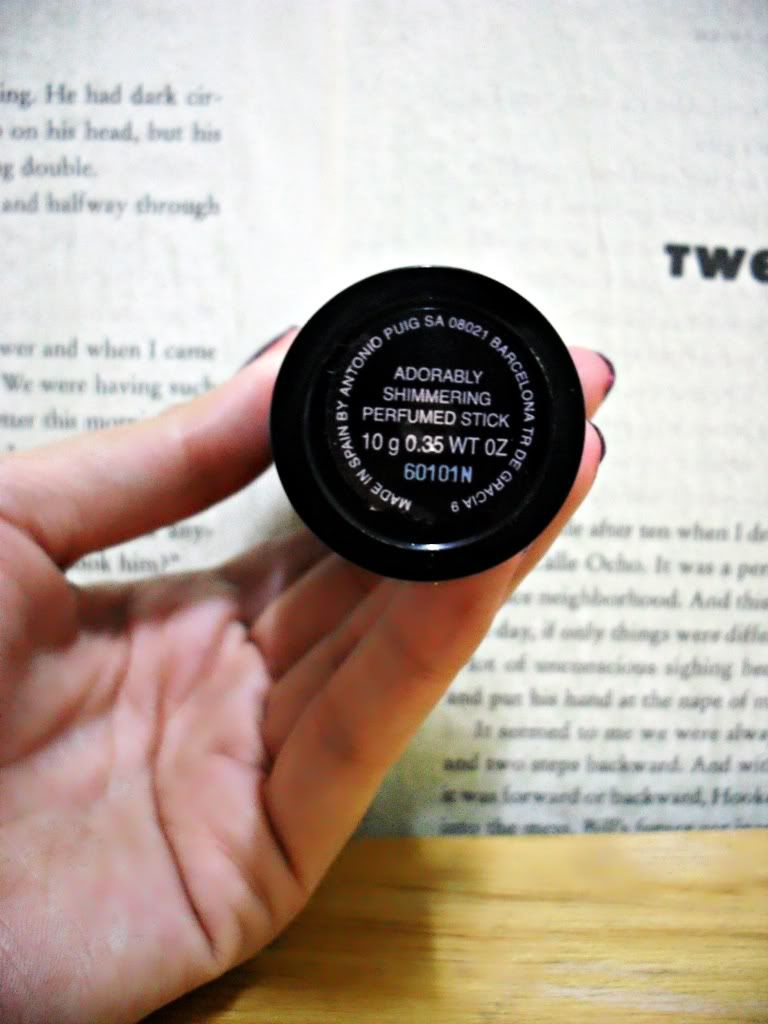 And written in its tag perfumed stick, i wasnt crazy or even a fan of its scent. I really dont like it (smell) but twas tolerable not a big deal to not like or recommend this product.
I give this highlighter a 8/10 points. which is not bad.
hope that helps!
BYE!:)