I got this last year when my family and i went to Boracay cause i was planning to get tanned and i wanted before going there i wanna tone down my paleness unfortunately i wasn't able to use this cause of DELAYED shipping ugh. I felt like i wasted my money cause the reason why i bought this is for Boracay.
Going back, lost my way there again, Maybelline Bronzing Liquid Veil i got in Light cause i want a natural looking tan dont want to get too dark but you also double application if you wanna go for darker shade.
It looks like this, downfall is that the scent is not appealing for me.
I really dont like it but it does a good job in doing what its suppose to be doing.
This blends good if you know how to work yourself around it.
it gives me the shade that i want cause im a bit pale and my cousins dont like it aha
not too fake looking right?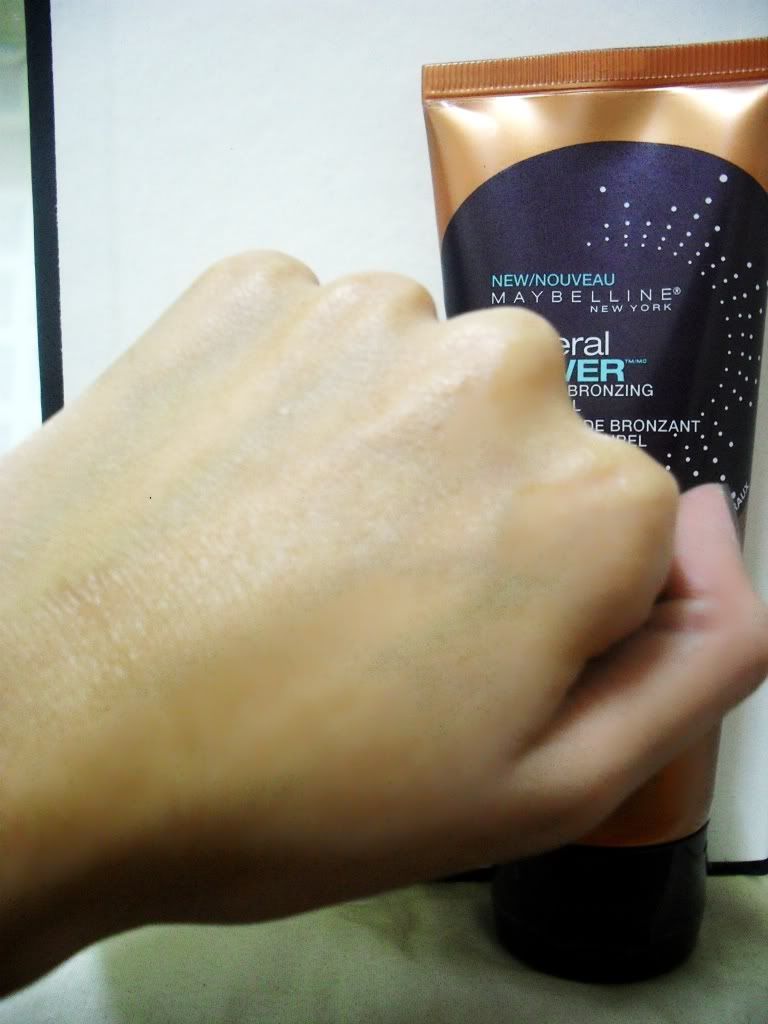 PRICE: P200
sorry maybelline philippines doesnt carry this product for some reason i dont know why.
I got this at a multiply shop. Sorry again i forgot the seller cause of bad service of delaying my item.
ahaha
FIN!!