MATCH MAKER!
Makeup Artist throw around phrases like "Blue Reds" and "Cool Pinks," But most women still pick their lipsticks by swiping them on and wiping them off.
That could change, Thanks to a new tool form Makeup Forever.
Its shade-finder wheel calculates the perfect red, nude,or pink based on your HAIRcolor and skin undertone.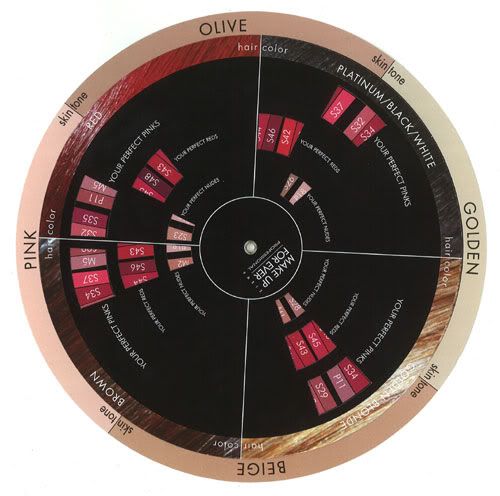 "This is a great way to narrow down your options when you feel overwhelmed by too many lipstick choices,"
says makeup artist Troy Surrat.
The matches were dead-on, but dont assume you know your skin's undertone before using the wheel your idea of beige or golden may differ from the company's - Sarah Van Boven