My Blush Crush of the week is from.......
L'Oreal True Match Super Blendable in
Rosy Outlook/ La Vien Rose
(C5-6)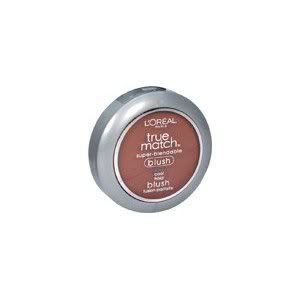 Had this since i was in high school you can pretty tell how old it already looks but i keep coming back to this blush and i already hit pan. As you can tell it does last you a long time to consume everything! seriously and im pretty happy about this product for that! this is one of the oldest make up i had or have and the quality, especially the pigmentation GREAT!
It has a mauve rosy look on it and if blended properly it'l look very natural! It last long and has a mirror and a small brush at the bottom which i dont use, i usually bring my own blush brush for this. No shimmer. Plain Matte which i really love in blush for a natural look. The amount it gives is alot. Thank You L'oreal!
This is a def great buy!:)
Hope that was helpful!
BYE!