Presenting to you my top and tested facial and some body moisturizers!
Now depending on your skin type these moisturizer may be a out or in for you.
But for real, Everyone can benefit from these no matter what skin type you are.
For
Dry skin
out there like me, moisturizers are a MUST! i cant get out of the house without putting some on.Without hydrating a dry skin it tends to be flaky,itchy and tight.
For
Oily skin
, well you might use a moisturizer less often but hate to break this to you but you need moisturizer as much as possible too. People with oily skin and acne prone skin often tend to put drying product on and that will stimulate the skin to produce more oil to balance it out. But applying some moisturizer can help balance that out and skin will produce less oil.
And for
Sensitive skin,
moisturizers can calm redness. Most of this skin types can benefit from basic moisturizers.
So check out my top moisturizer that can help you ease those skin problems!:)
Randomly arranged.
1. Dove Beauty Cream Bar Soap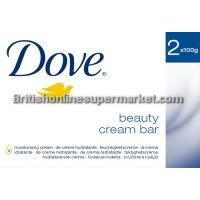 Been using this since i was a teen and until now. I got more than what i expected from this soap. It cleared up my face especially around my nose and did a great job not just for my face but also the whole bod and legs too ofcourse! my whole family is using it! aha
2. Clinique Dramatically Different Moisturizing Lotion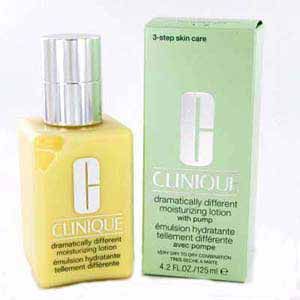 Now this product is quite controversial cause not all can dig this product but in my experience i had NO problem with this, it does extremely moisturized your skin and i use this practically every night and before i put my make up on. It does what it does and help my complexion even better and clearer. I love LOVE this product and totally recommend it for dry skin people too.
3. Ponds Dry Skin Cream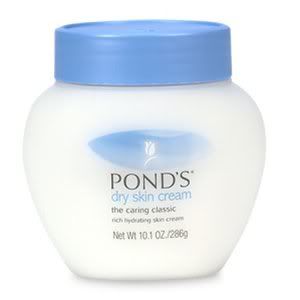 It is a little greasy. The key is using it right after you wash your face (or even shower) so that it absorbs easily into the skin. Also, use just a bit. I
t's also great for mixing because of the basic formula. In the morning I add in a bit of SPF 40 sunscreen, and a bit of foundation if I'm lazy, and put it on. Works great!
The only thing I really don't like is the packaging it's unsanitary. Just my opinion but it still does the job!
4. Cetaphil Gentle Cleanser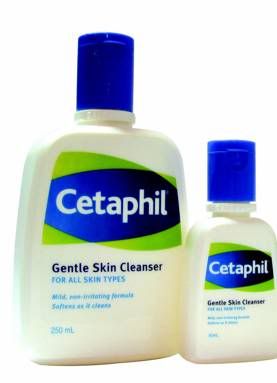 Ok, Ok. you must be wondering why is a cleanser be doing in here!? huh? but seriously i also used this as my moisturizer an even better alternative than my Clinique i should say. YES! it works wonders on my face. I apply this, just this. Without any water cause the more concentrated the product is the more benefits that my skin gets, just for this product because of its gentle properties it has am not saying that to all product just this Cetaphil. I seriously recommend this too not just as a moisturizer but also a cleanser!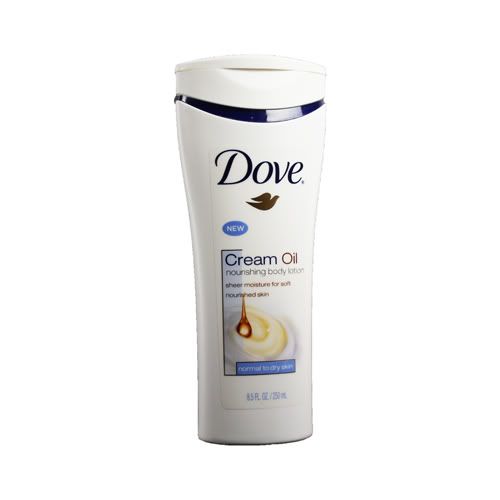 Another Dove's finest work! The reason why i keep coming back for this product is because unlike other lotion that feels so sticky and hanging unto your skin, this is so the opposite of that! i can really feel that the cream oil does absorbs into my skin and doesn't feel heavy, like i didn't put anything at all. its glides smoothly and absorbs everything. LOVE this so! :)
6. St. Ives Collagen Elastin Facial Moisturizer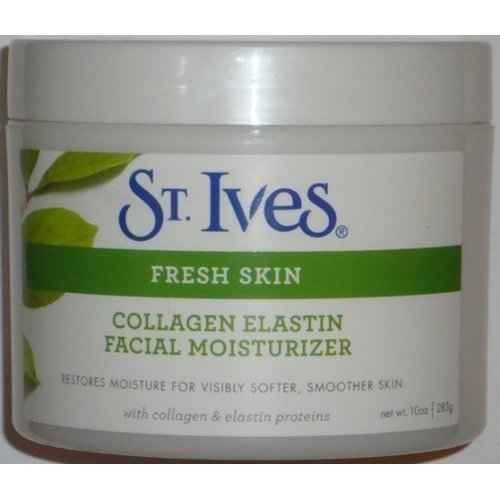 Now St. Ives isnt for scrubbing alone,they really stepped up!
Great bang for your buck if you are in search of a light facial moisturizer.
After first applying it seemed to just sit on the surface, but within a few minutes it absorbed nicely and cosmetic application over it was a breeze. The smell is fresh, minty with a hint of newly cut grass (I actually prefer this to uber perfumed creams). In fact, the smell makes it a good unisex facial cream. I also like that this product is not tested on animals and contains no animal ingredients.
I use it on my face, neck and chest. This is my favorite night moisturizer as I wake up to dewy, glowing skin instead of an oily especially on the summer, tired looking face.
So that ends my top moisturizers! Hope that helps and see you soon!