This is my first Bobbi Brown Makeup and im super excited when i got it!
My mom got me one and i was super thankful! ahaha she really knows how to make me happy!
The Sparkle Glamour Quad includes a highlighter shade plus three smoldering, smoky eyeshadows, each infused with fine, light-catching glitter.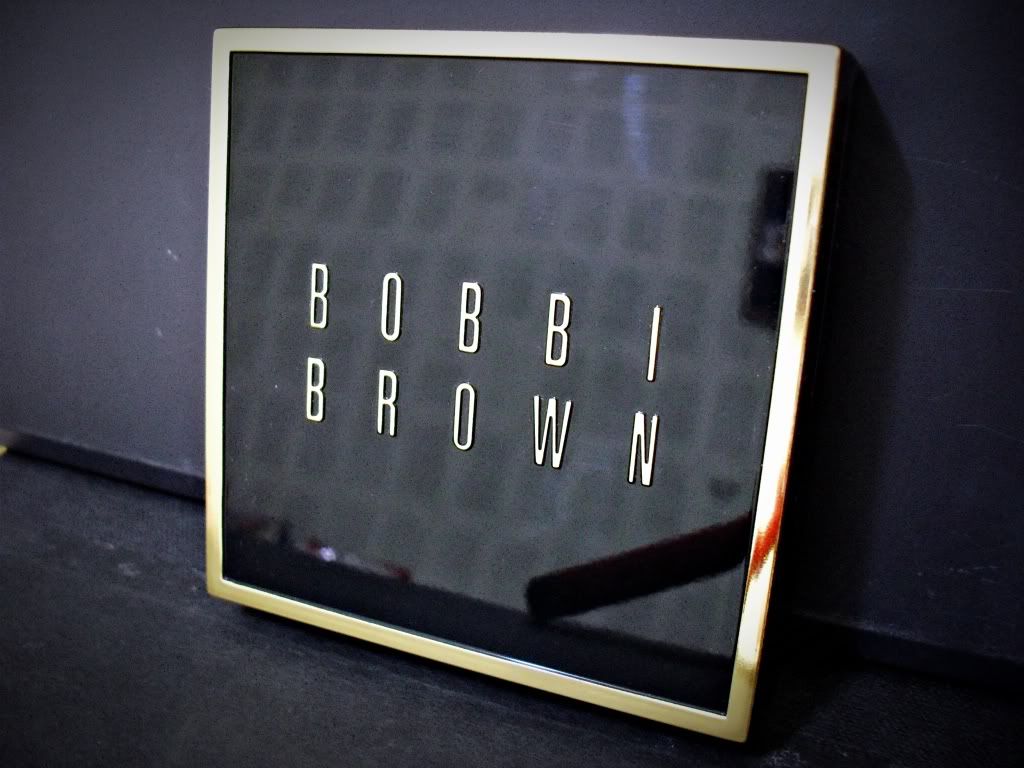 Great Thing About This:
I love the neutral hues it offers. Its perfect for evening looks cause of the glitter it gives to your shadows.
The texture and formula of the eyeshadows included are far different from anything I've personally tried.
They appear to have a base of dirty gold and each is nestled into that base.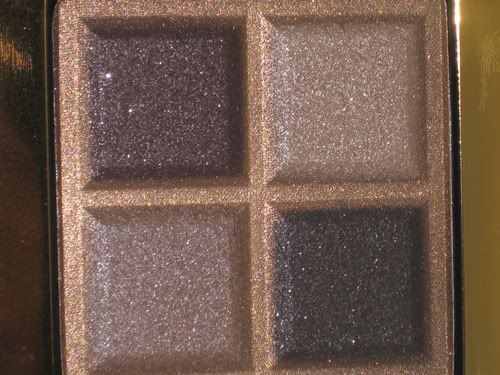 The shadows almost appear as single pressed powder. It's an interesting design to say the least.
Texture wise they run a little gritty, not alot but a little since they have some serious, hardcore silver glitter infused into the mix.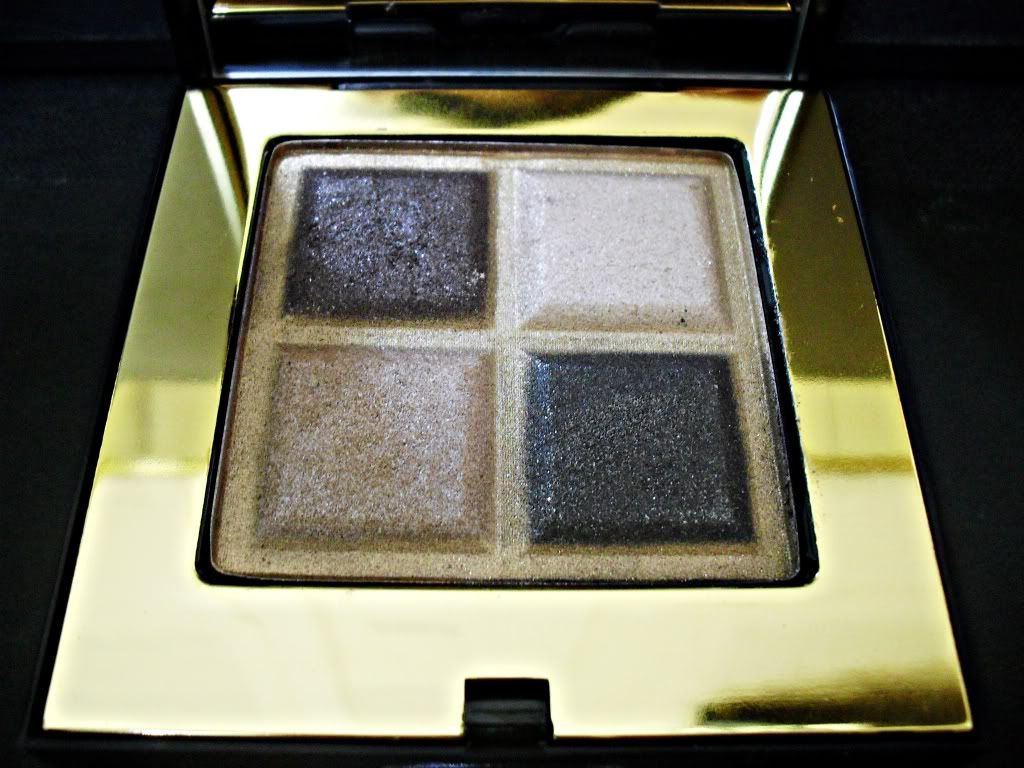 Lucky enough this glitter (no, this isn't shimmer, it's glitter, damn straight!) is very fine so you aren't left with chunky bits flying all around. The shades are a tad weak in the pigment department and have more glitter to them than actually color pay off but none the less with a little help from a sponge applicator you can rock and roll really nicely and build color up for a bit of pop.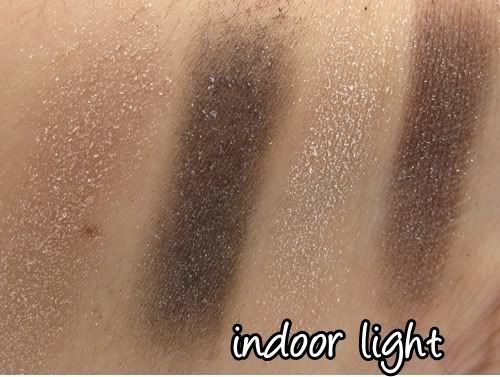 Look I did for this quad especially valentines is coming this can be a perfect look for a night out with your lovey doveys out there.
Hope you like it!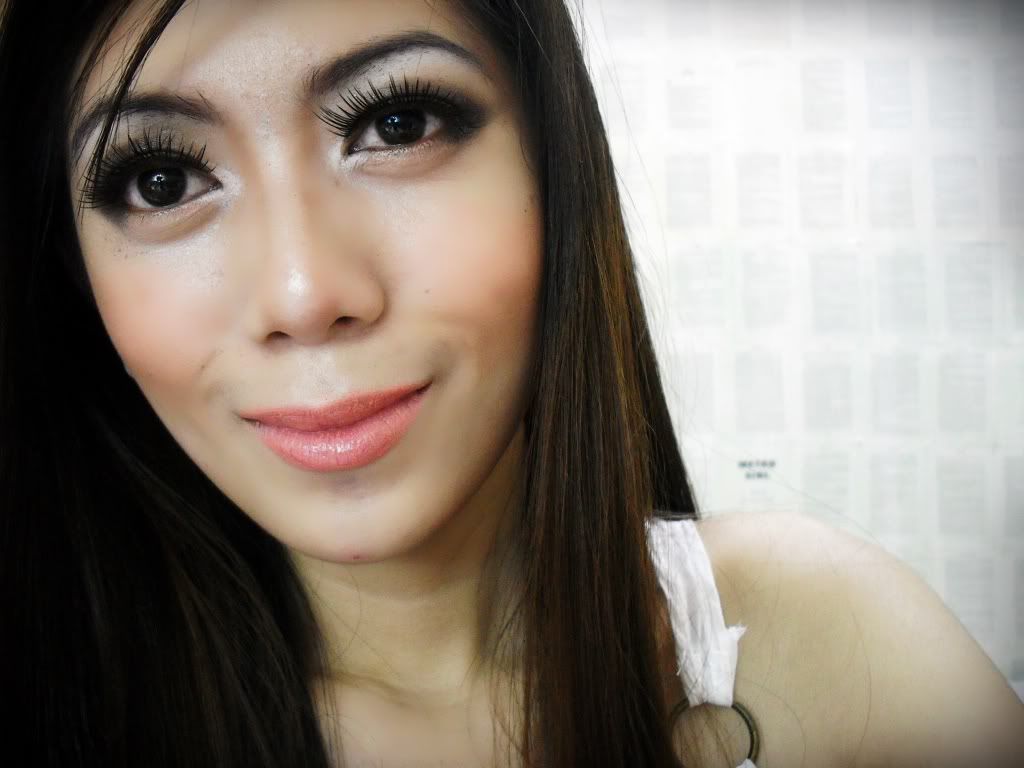 FIN!