If I hadn't seen this ad long before i got this i wouldn't have used this perfume. The packaging is a bit more on the manly side because of its dark, maroonish red it has on and the shape is no where near the feminine type when saw it on hand.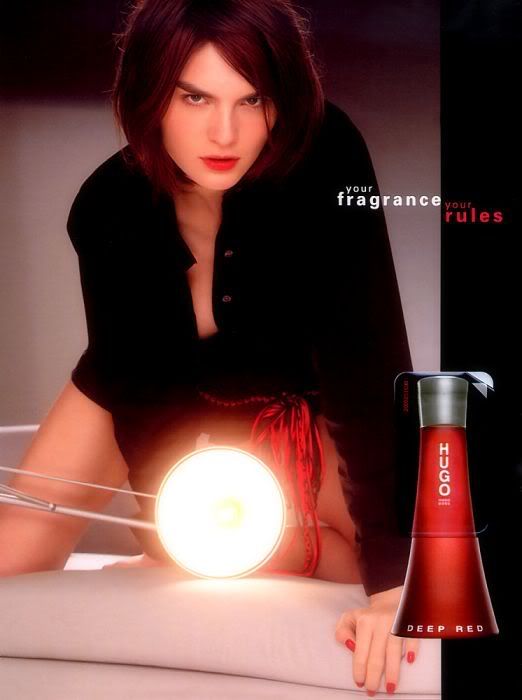 "Sexy" is definitely the word for this perfume. I've been wearing it now off & on for nearly 3 yrs. I get multiple compliments on this perfume, mostly from men. It is a bit 'heavier' scent perfume. Very sensual, sexy, sophisticated & any other "s" word I've forgotten!
Haha definitely buy for people who's not a fan of floral or fruity scent cause this does have a unique matured woman scent or "sophisticated" aroma to it!
Hope that was intresting! BYE!