I've notice that i lack concealer from my make up collection specifically a liquid one cause i already have a cream and recently i have been again watching and reading some hauls and a particular concealer took my attention and it is the Revlon Age Defying Concealer.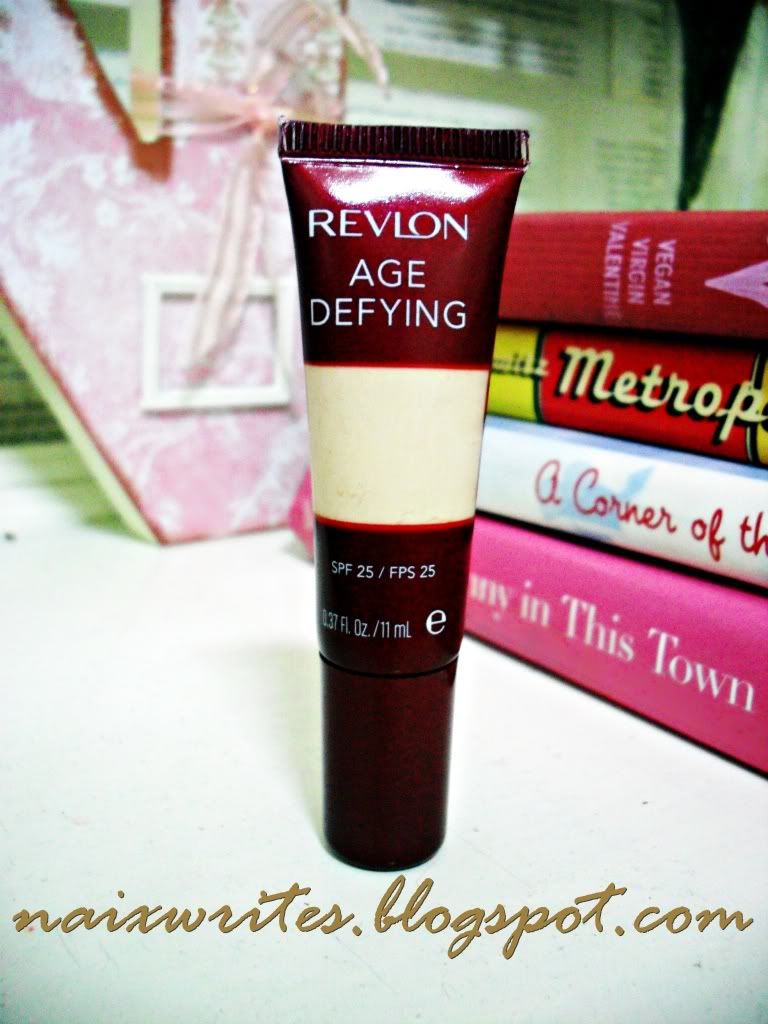 Packaging is FAB! Its a press tube that is more hygienic than a cream or jar concealer that you always stick your fingers into it and practically infesting germs in your concealer. That's why i prefer this type of packaging plus its size it just enough to bring it along any where.
I got the lightest shade which is obviously Light/Pale. There is actually 4 shades to choose Light, Light Medium, Medium and Medium Deep from which i think the downfall of this product cause you cant choose that much selection only limited shades is available. :( But i guess this comes a long way for this small amount is all i need to cover everything i need to cover.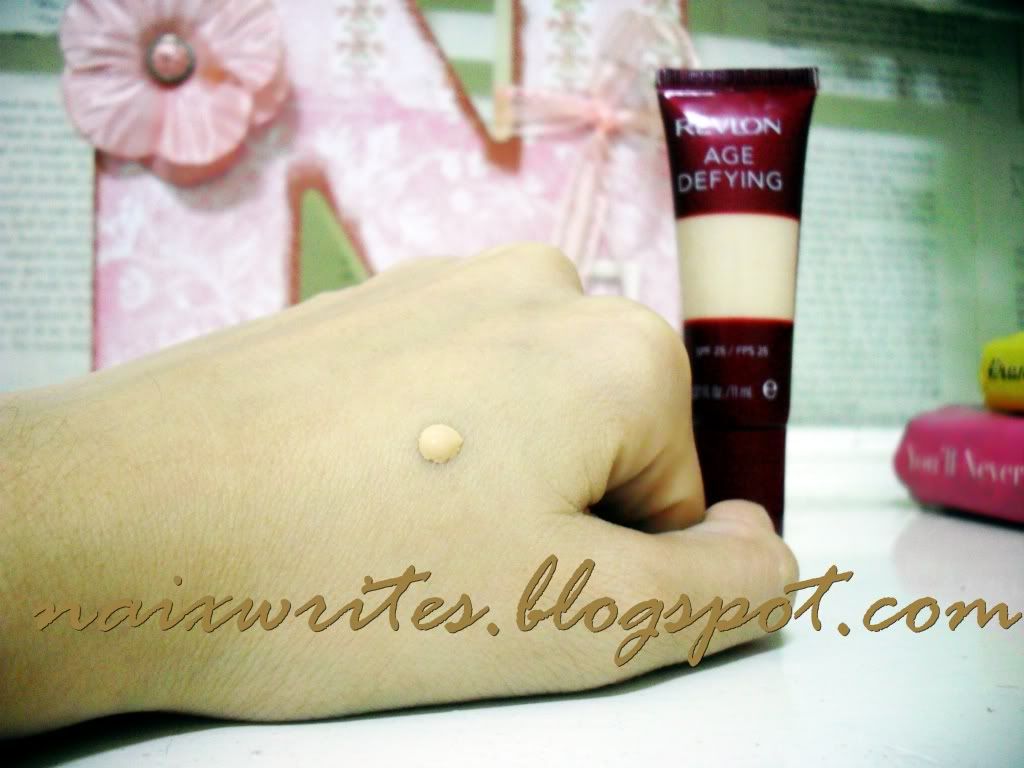 Here's a swatch for you. This is there age defying moisturizing cream concealer which i suggest and great for dry skin like me.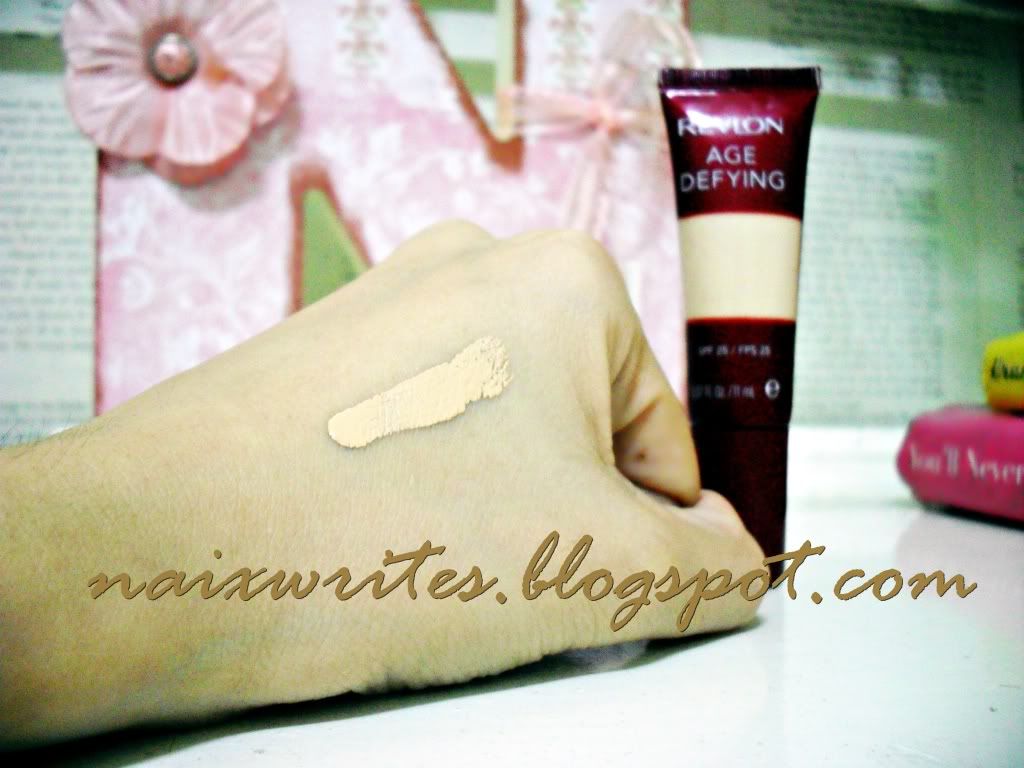 BUT! am just not dry skin but REALLY DRY SKIN! like my skin is a desert. So what i do i mix this one with my Nivea Creme.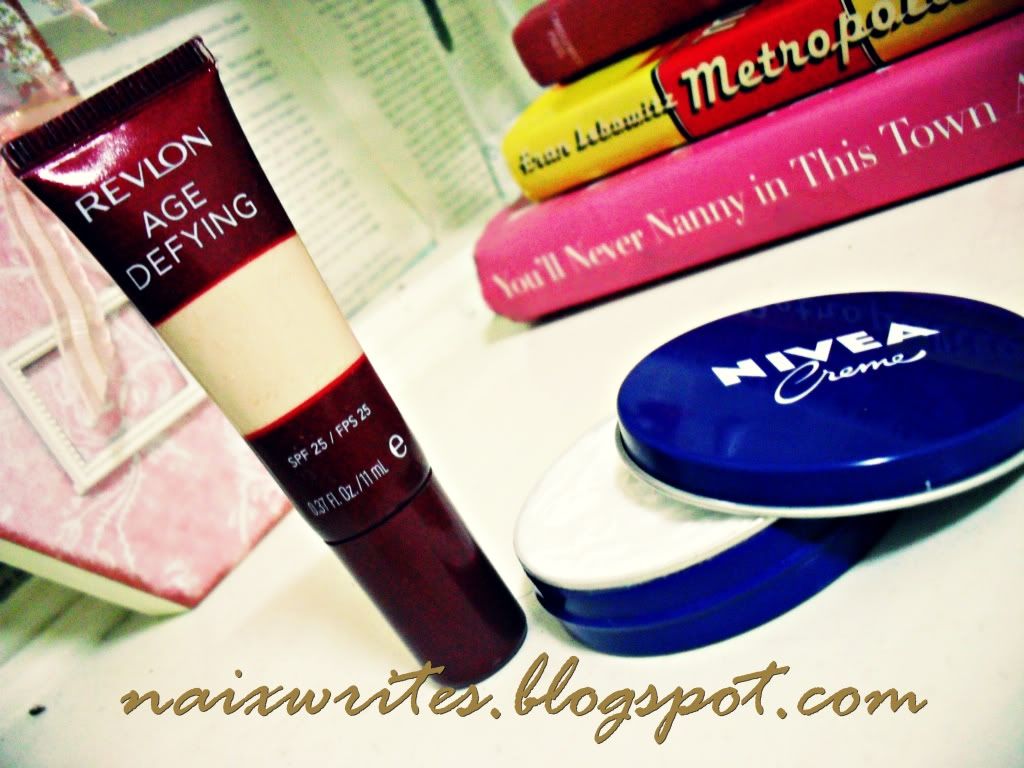 Just enough amount of Nivea Creme to not over power the shade of the concealer.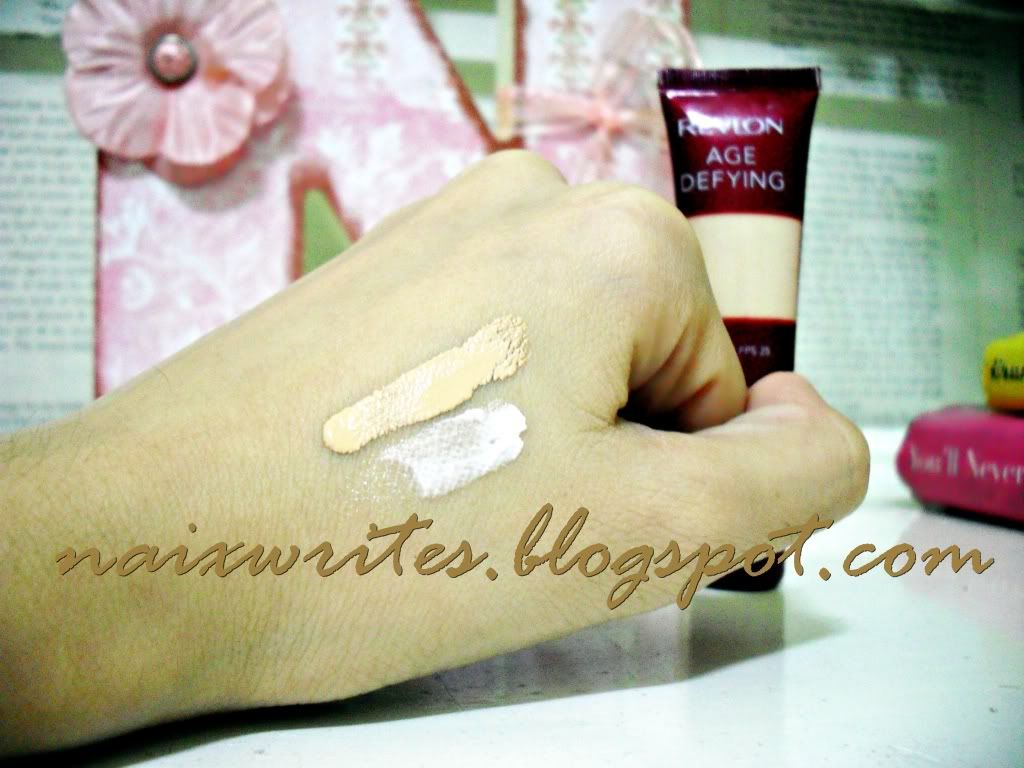 Just enough to make it more more creamier for my desert skin and viola it did work well for my eye flakiness:) and for some tips that liquid concealers are perfect to use under eyes while cream concealers are for blemishes.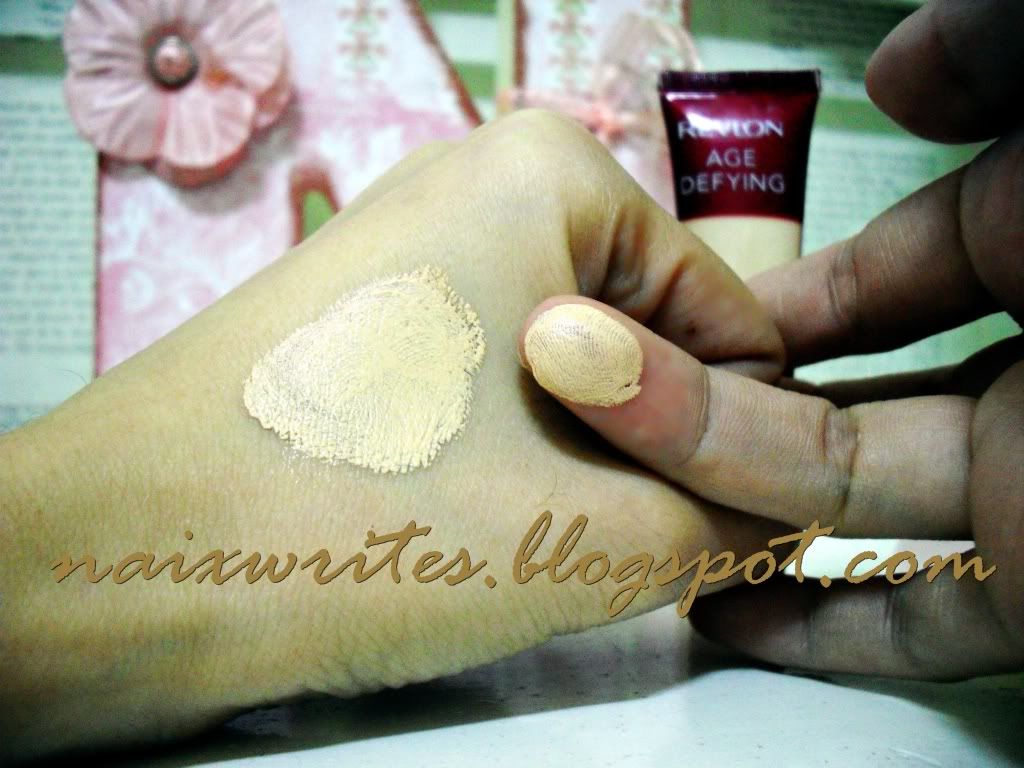 This has a medium to full coverage which i need for my under eye bags and eye puffiness. I didnt think that id consider this as a HG status concealer!;) and got it cheap for only P400 online which it took a while to find but if your not that budget junkie it cost P800 for Mall price:)