Yes another one of my fave cheap thrill cosmetics from of course ELF!:)
When i first saw this, again online i wasn't like intrigue nor interested but when i stumbled across make up alley alot of GREAT reviews where raving about ELF's Shimmering Facial Whip.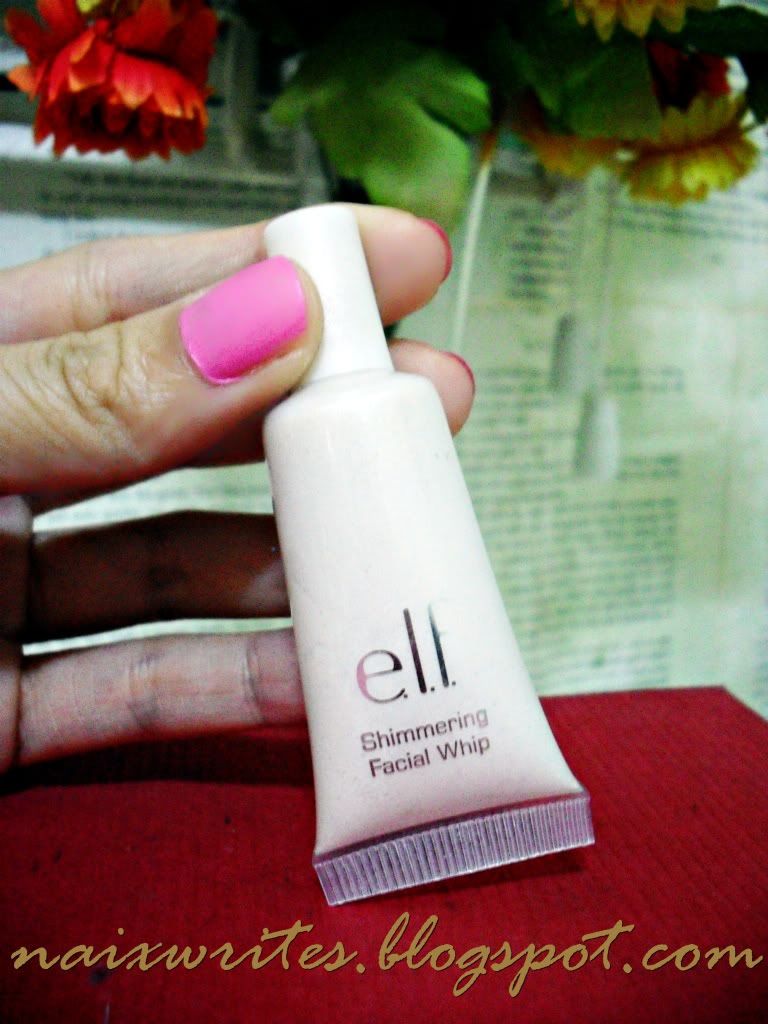 Just a look at the back..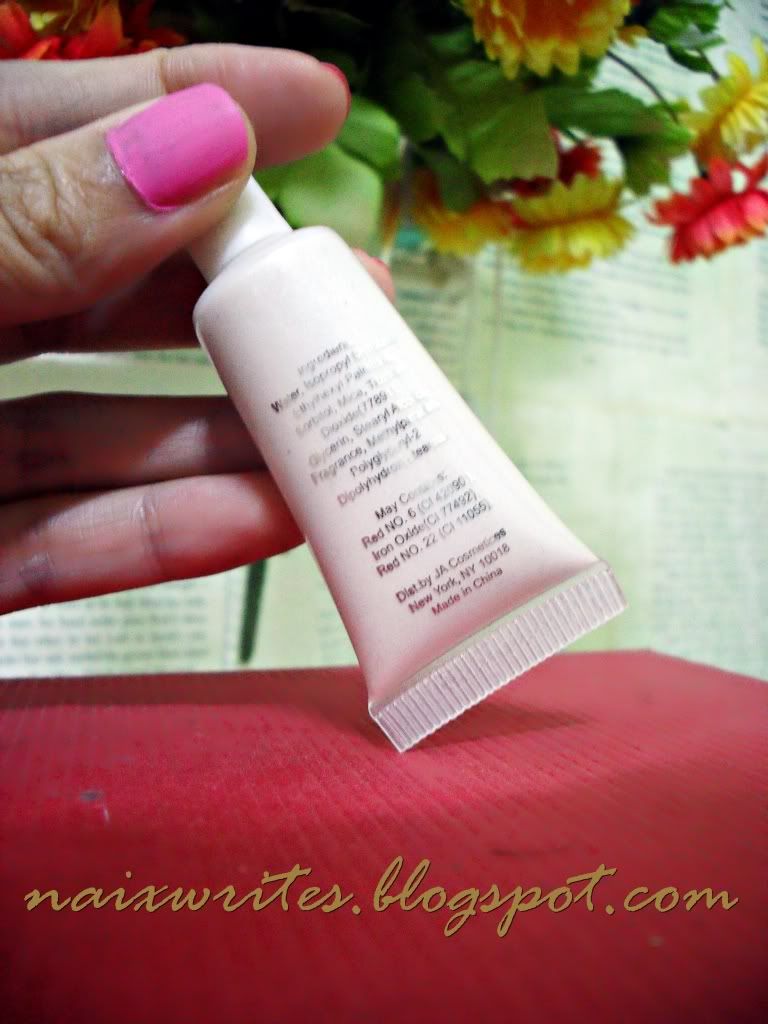 Now lets start with the packaging, Again you can tell that i love this type of packaging for its hygienic purpose rather than the jar or stick style that you have to dig your hands with which is a bit dirty for me and dont encourage to have. But then again this is a travel wise product. Like you can put it in your pocket and bring it along anytime anywhere:)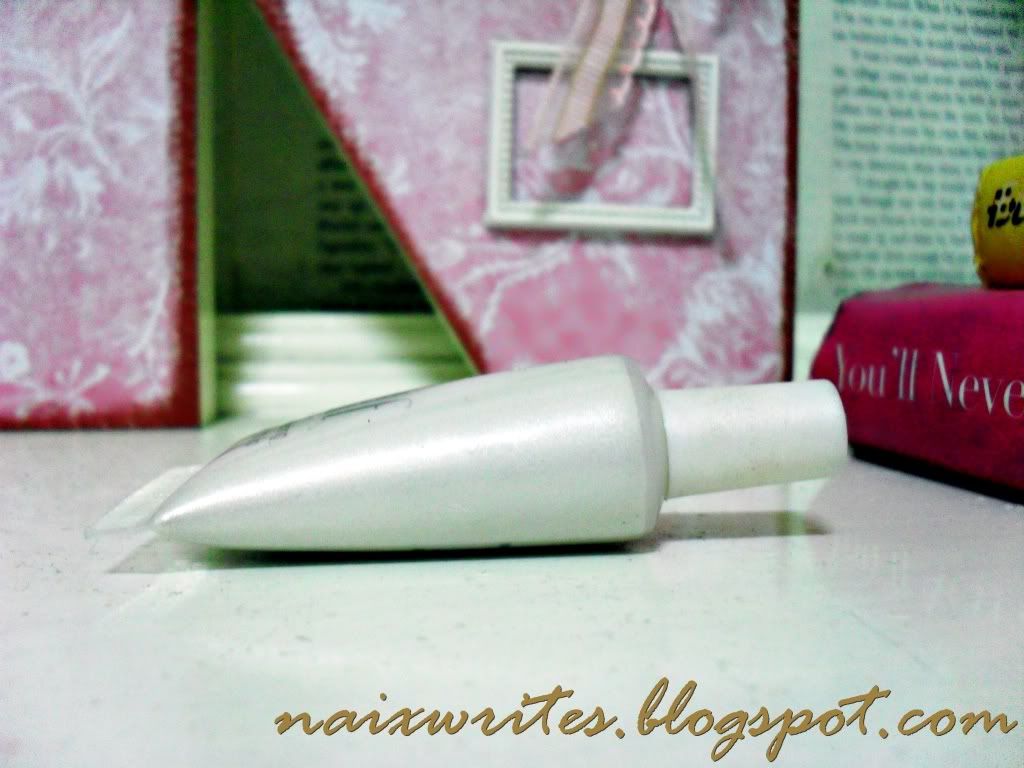 One thing that i like from this is the press tube and another thing why i like that is that you can control the amount of product you like. Except for watery product such as this, so i suggest that be careful on pressing for it is a quick and easy drip of the product to expel much as you needed.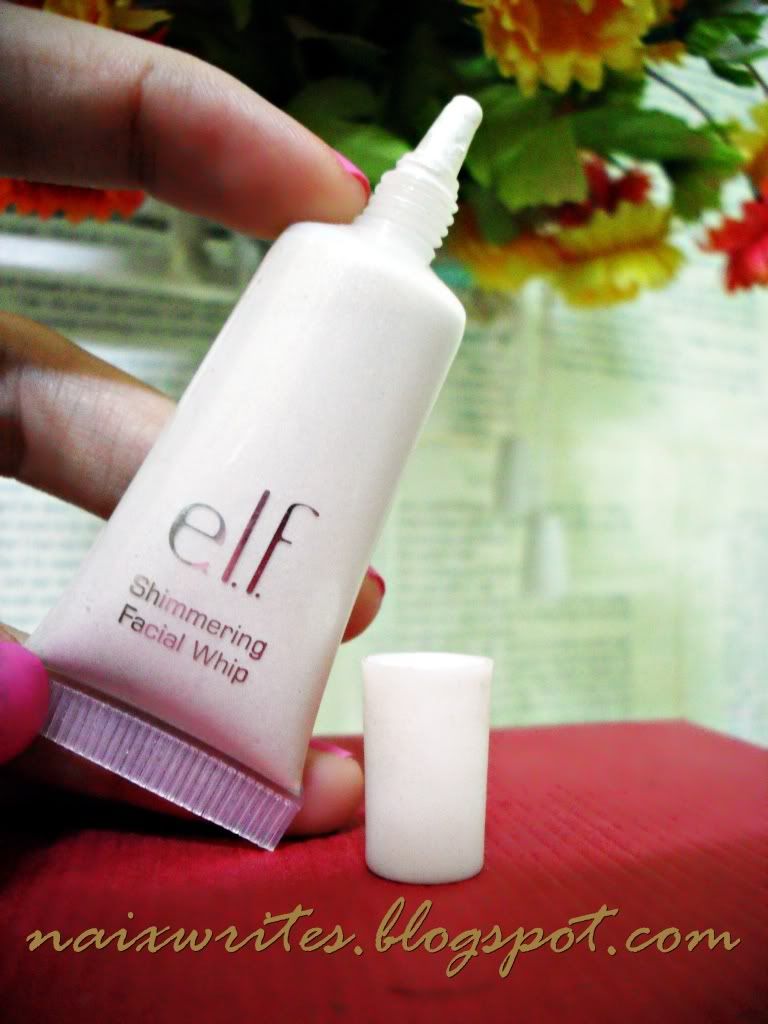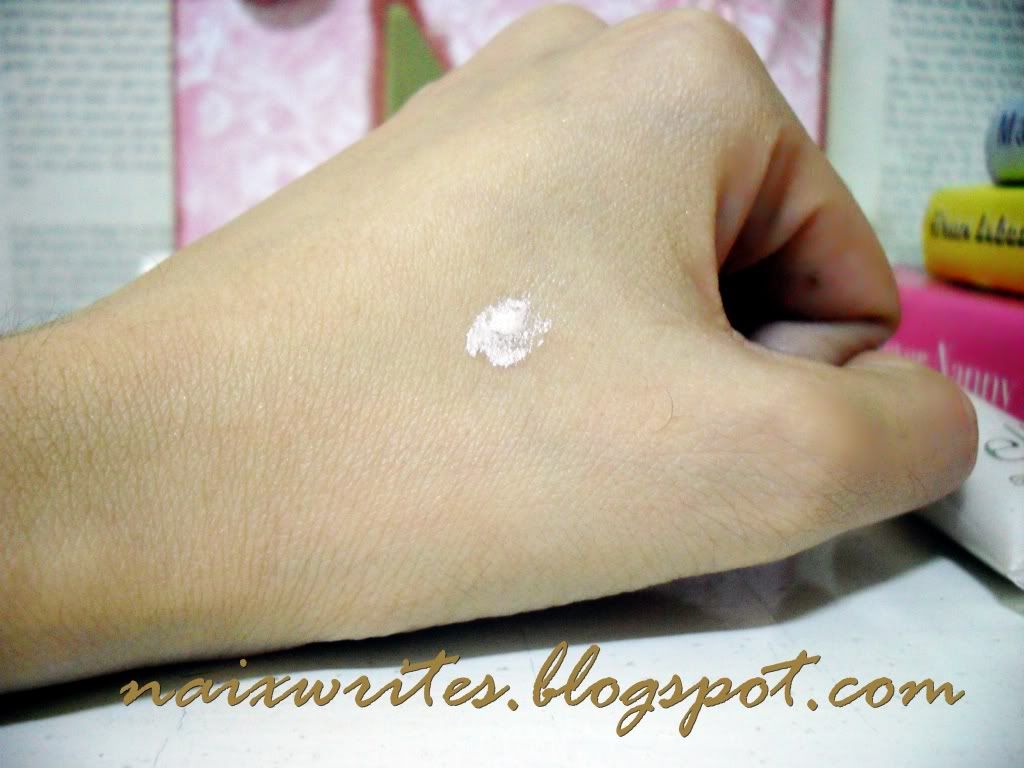 I just added a bit more of the product for you to see it much clearly for my cam had a bit hard time picking up the shade that it gives but in real i dont encourage to have this much product for it is way much. You might even look like a shimmer ball mess. aha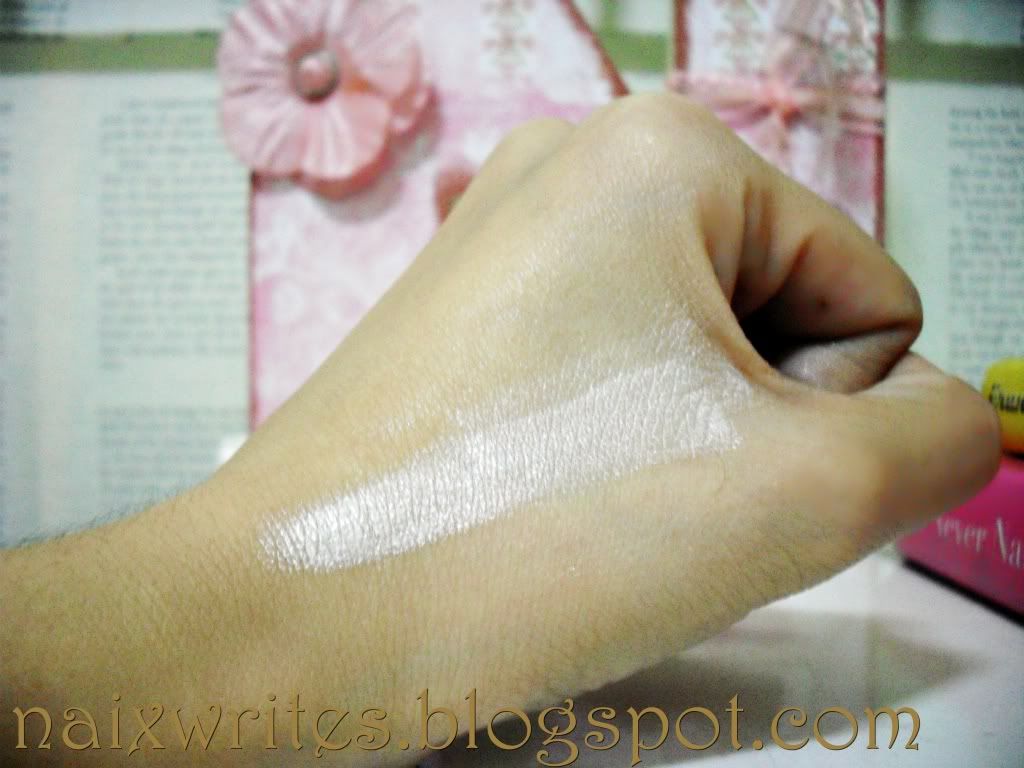 Here how it looks like blended and again my cam had a hard time picking up the shade. i usually apply this on my inner eyes,cheek bones and nose bridge and cupids bow also:) Blends and does the job well as i wanted it to do:) This product was even raved that can beat NAR
S Copacabana Multiples and the YSL Touch Nacree.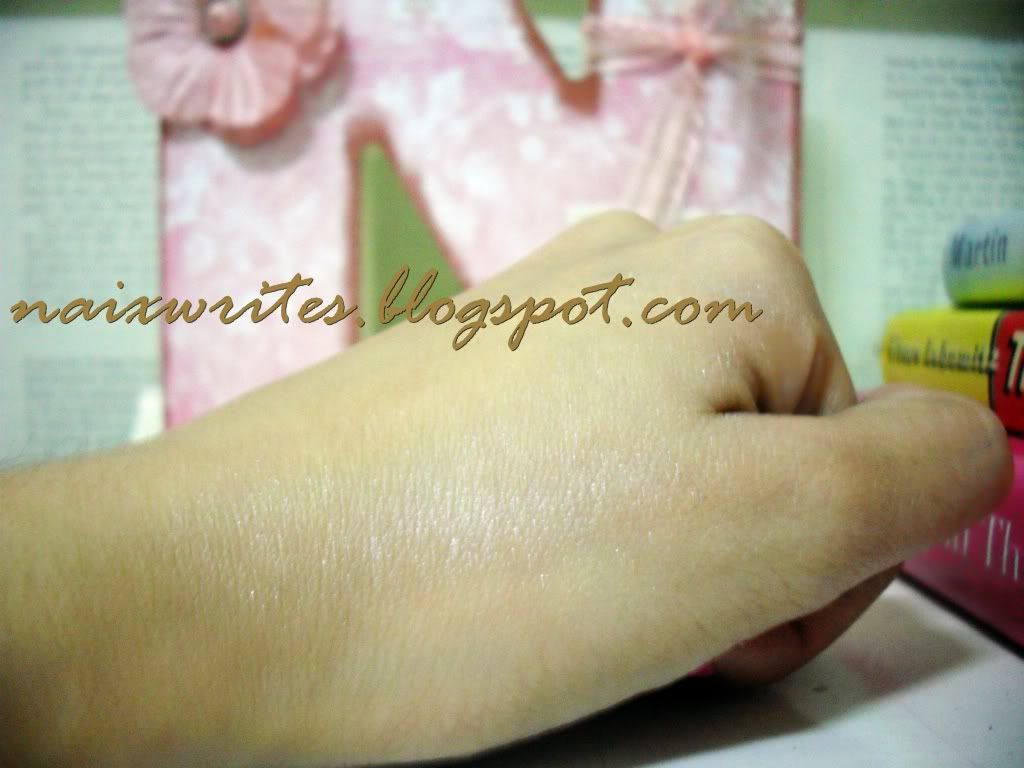 So for some i guessed there not that familiar with its usage, This Creamy facial whip is perfect for highlighting your facial features. Yes its a liquid highlighter which as far as i can tell its my Best Best BEST ELF buy i did! for only P125 its ultimately a BEST BUY! but again its hard to look for this product in Malls here cause i already checked and there is BUT not the spotlight shade that everyone was raving unfortunately only limited shades were available here so got no choice but get it on my trusty online shopping;) And thank God i had a chance to get such phenominal product! it like my "Holy Grail" in my makeup collection!

So that wraps up my review hope that helps and thanks!
BYE!