Hi! Great Day to all!
Another blog for you to read aha gone online shopping again and was caught up with another Wet n Wild stuff. Actually this products i got were a bit old to there collection already am just not sure if its still available to any stores out there or even to their websites.
Anyway I got the Wet n Wild Mega Shimmer Dust and Mega Sparkle Confetti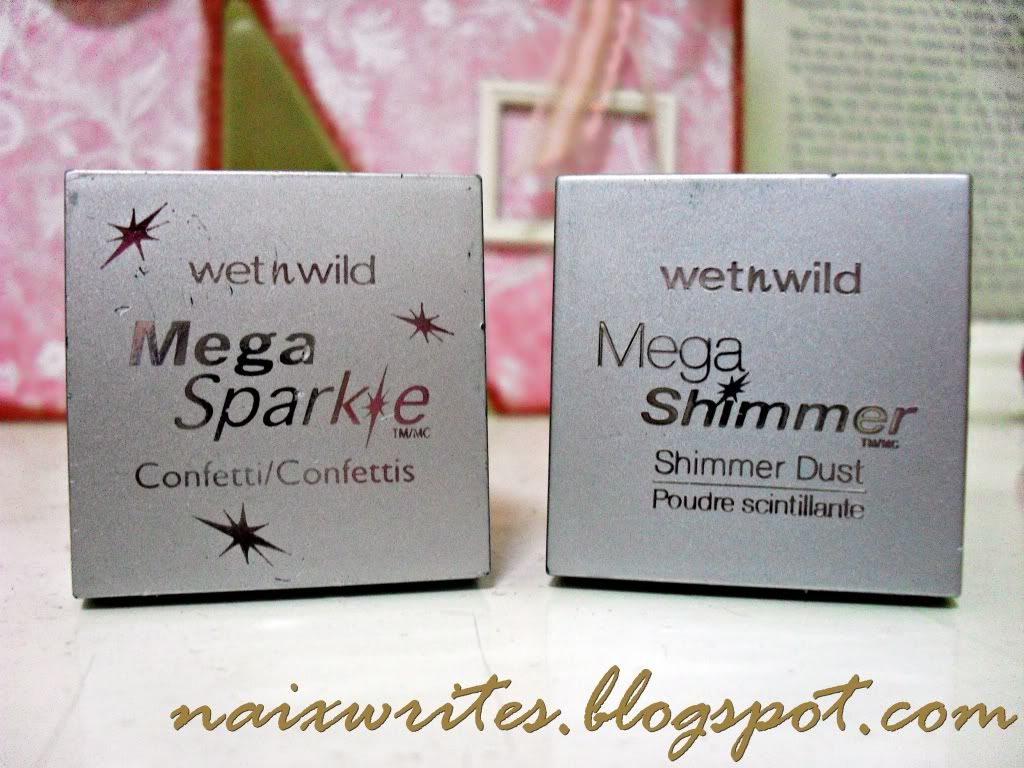 Lets start with the packaging, At first sight its a great packaging simple and i love the clear box type look but travel wise, NOT! its to bulky for me to bring it around and knowing that the product it holds is in the center or middle part only of the whole packaging, not the whole box.
So here's what i got. White Icing and Golden Poppy.
At first i thought that they both have the same finish but i was wrong. I wasnt even paying attention to their product title which was so stupid of me but remind you that researched first for hese babies before buying them but unfortunately i couldn't find any reviews about these even at make up alley which is a bit surprising that there not that famous. But still the risk of getting them. They seem harmless thats why. Plus there CHEAP! I got them for only P60 each so why say no, right?
Anyway like i said they have different texture, The Gold Poppy which i love has this fine glittery feel to it, Like what it says, Dust! while the White icing was not that i expected cause it has a big chunks of glitters. Which i hate! they are harder to work with and difficult in removing also so that my downfall of not reading the product title so dont do what i did aha
Here are they swatched. You can tell which is which:)
Like i said how i hate the White Icing and how poorly pigmented it is compared to Golden Poppy.
So Yes to Golden Poppy and a DEFINITELY NO to White Icing.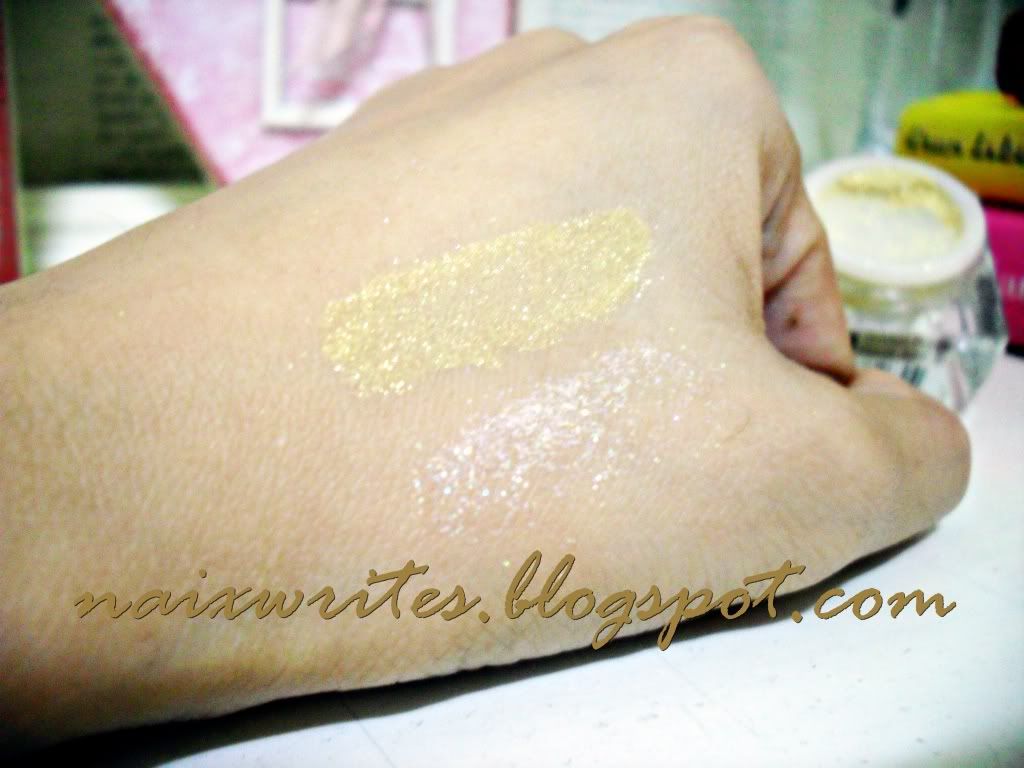 Lesson Learned: Read WELL!!
So that concludes my review and hope it helps..
SEE YAH!