Does anyone know why Victoria's Secret a Victoria's Secret? I mean do anyone already know for the past few decades they have been existing until now i dont get it, "Victoria's Secret" hmmm...just a thought :)
Anyway gotta blog some great finds that my cousins were selling and its a ..........SURPRISE SURPRISE!!
A Victoria's Secret Fragrance Mist and a Body Lotion:)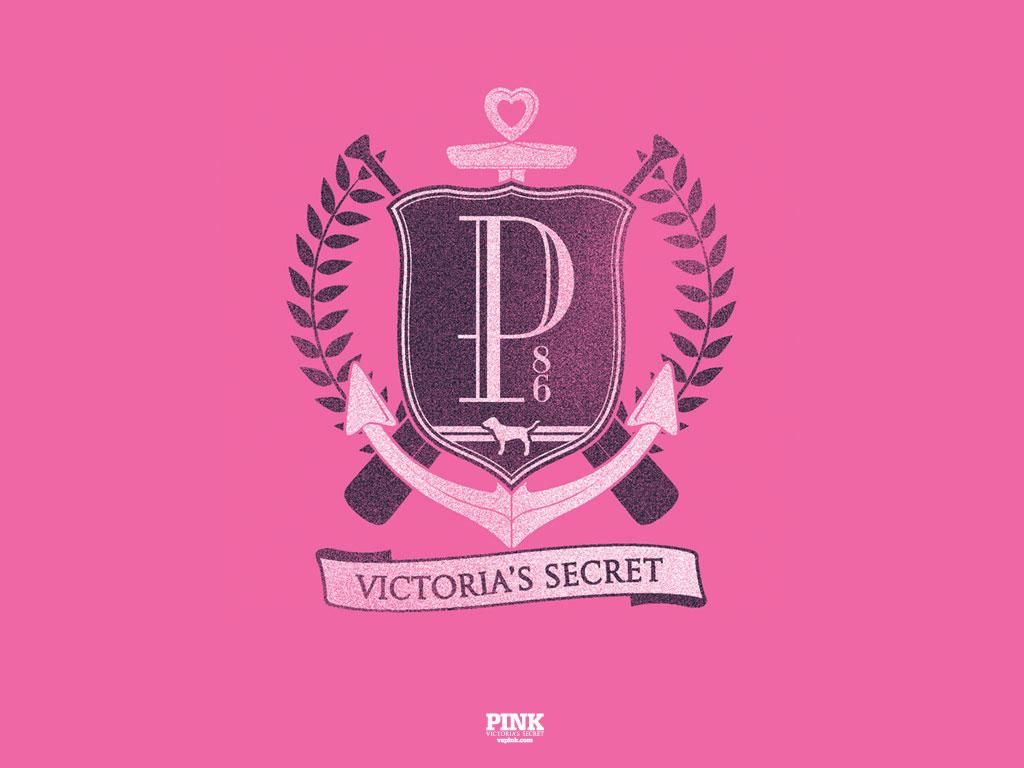 So this is it.
Wild at Heart a sheer fragrance mist and Girl's Night a daily moisturizer lotion.


What i like about Wild At Heart is that its packaging is very preppy and chic for girlies out there but travel wise not much, its quite heavy to drag it around but i suggest buying small spay bottles would be a great help minus the chicness of its real bottle. The scent, its says its a Sensual Vanilla and Musk which at first i wasnt that quite excited with vanilla scents but i love vanilla for candles i dont know why but for perfumes or sprays vanilla isn't that much appealing to me because vanilla reminds me of hot summery weather and i feel whenever i wear vanilla it gives of a hot feeling. Like i feel so sweaty and thats why i dont own much of vanilla scented perfumes. Aha But that's just my opinion dont get dismissed by this product.The scent has mellow vanilla smell it's not like any other vanilla that has a harsh smell to it. Eventhough it says that it has a "Sheer" fragrance mist its scent stays longer than a normal mist that always wears off easily. Not quite bad i should say:)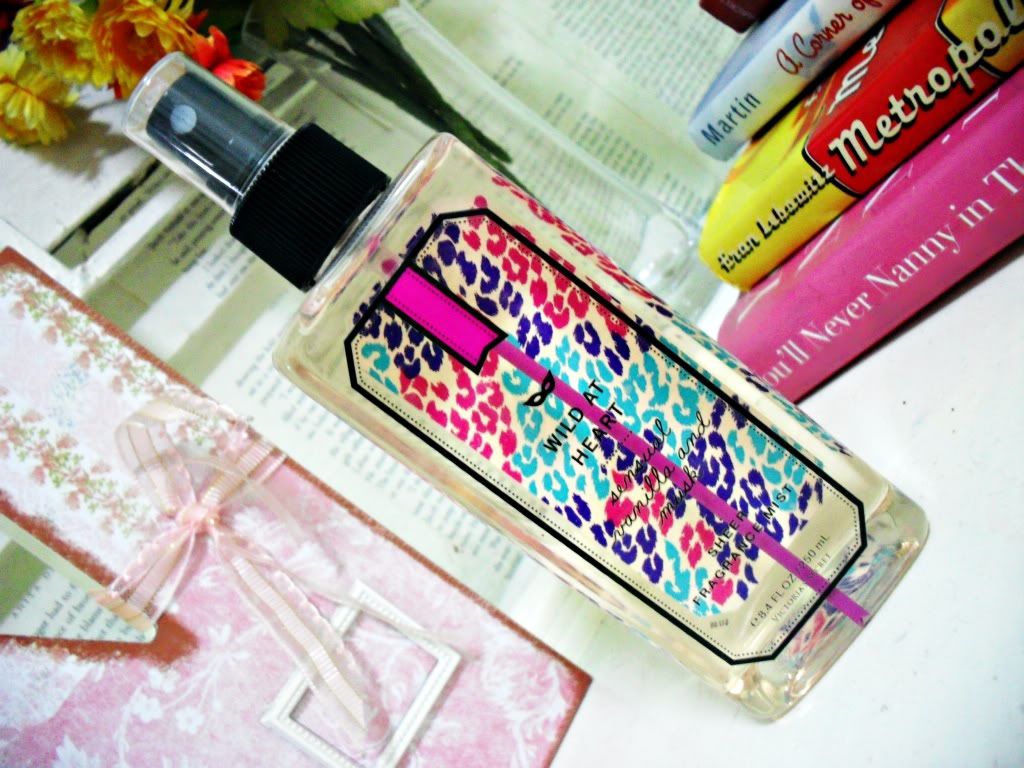 The other one is a body lotion, ok i have read a article before that pairing your lotion with the same scent of it will help amplify and helps stay longer the scent of it. Unluckily, i didnt get the same perfume as this. Anyway another vintage pin up type of packaging that Victoria's Secrets pulled. Which i find it fun and classy love love plus the design of it speaks the same language as well of its own scent.It says Flirty Peony and waterlilly, First impression, when i smelled this it reminds me of people just got of shower but while it lasts on your skin it smells kinda changes or maybe i was just hallucinating aha whatever but its different when you put it on. Its smell is like a classy perfume though its a lotion i know. Very sophisticated scent. very nice to use as a going out lotion. Its consistency is not that greasy, it feels a bit light but you can still really feel you did put something on.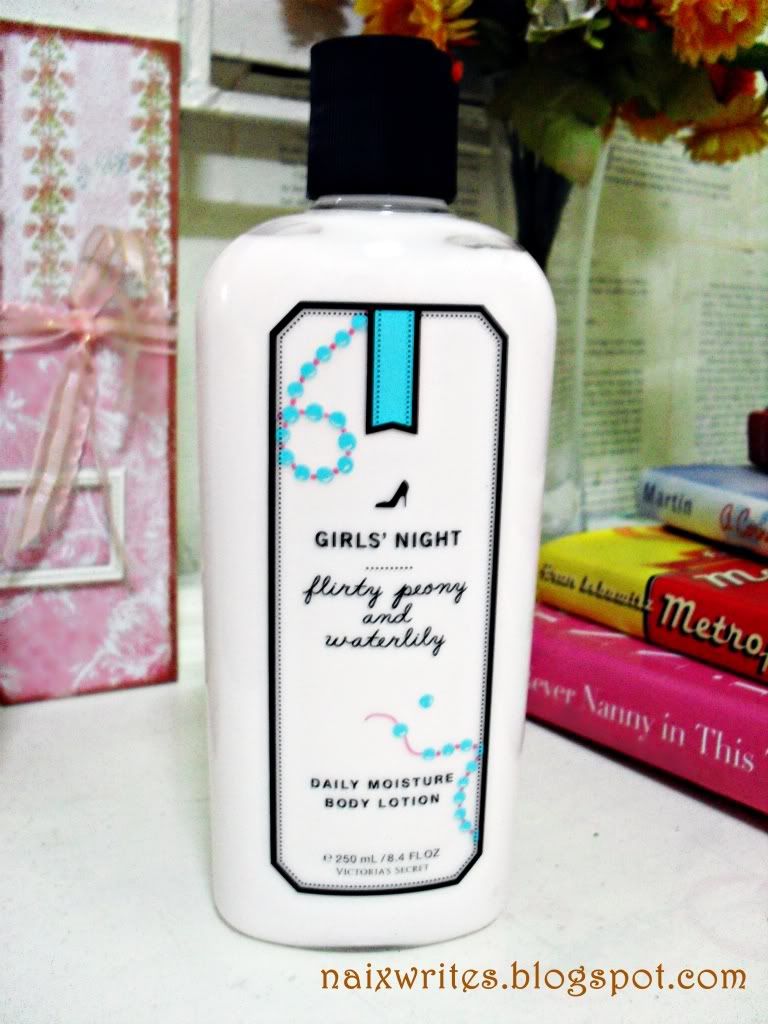 Just an FYI, am using 2 different lotion in a day, One is what i like to call my time to sleep scent which is my Bath and Body lotion in Cherry Blossoms and the other is the time to get busy scent or my day scent. So obviously my going out lotion is the Victoria Secret. Before, my day and night lotion was just my fave until now the Dove daily moisturizer where it has a Very Dry skin formulation that's why i love Dove but when i was running on my first bottle of it, i though of changing it and try to discover new things, like going out of my comfort zone so i did and tried 2 different product at the same time that way more facts that i can get from these babies.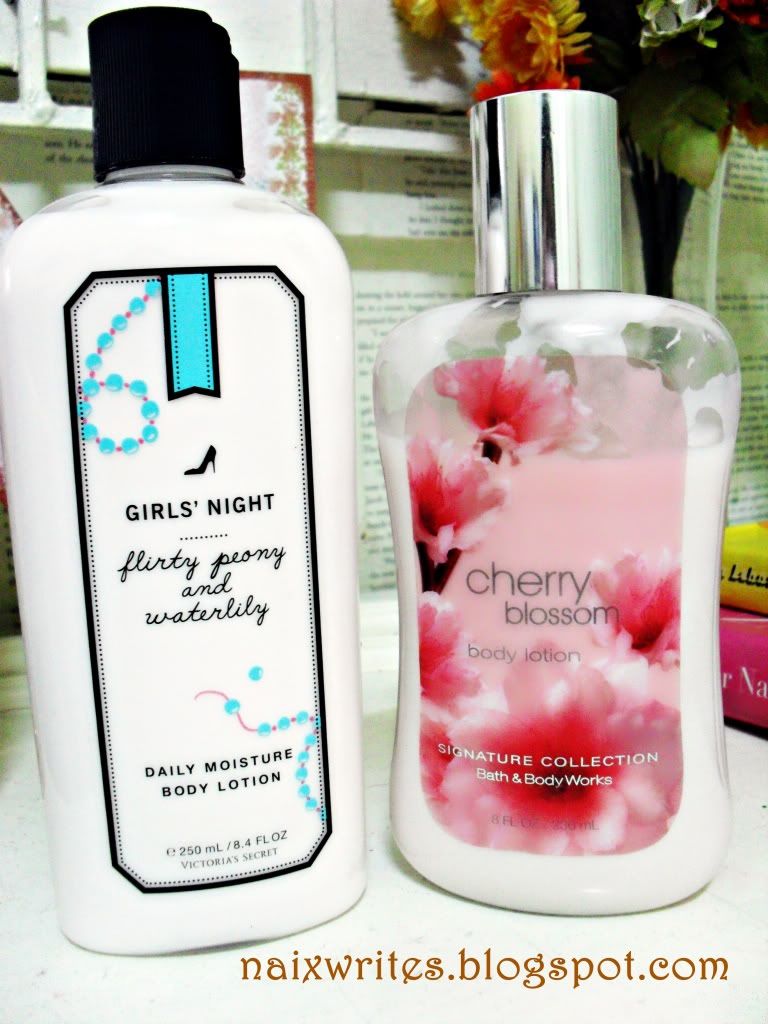 So this is just a random thing, i already had this way back last year i guess not so sure but i have been using this every night cause the scent of it makes me calmer, relaxes me. its reminds me of spring cause its a floral scent. Well obviously it is cause its cherry blossoms! DUH! ahaha anyway a mellow,soft scent which makes me sleep i can smell myself wearing this so it helps me get to the zone plus my pillow mist in Lavender both knocks me off to bed. So great great buys:)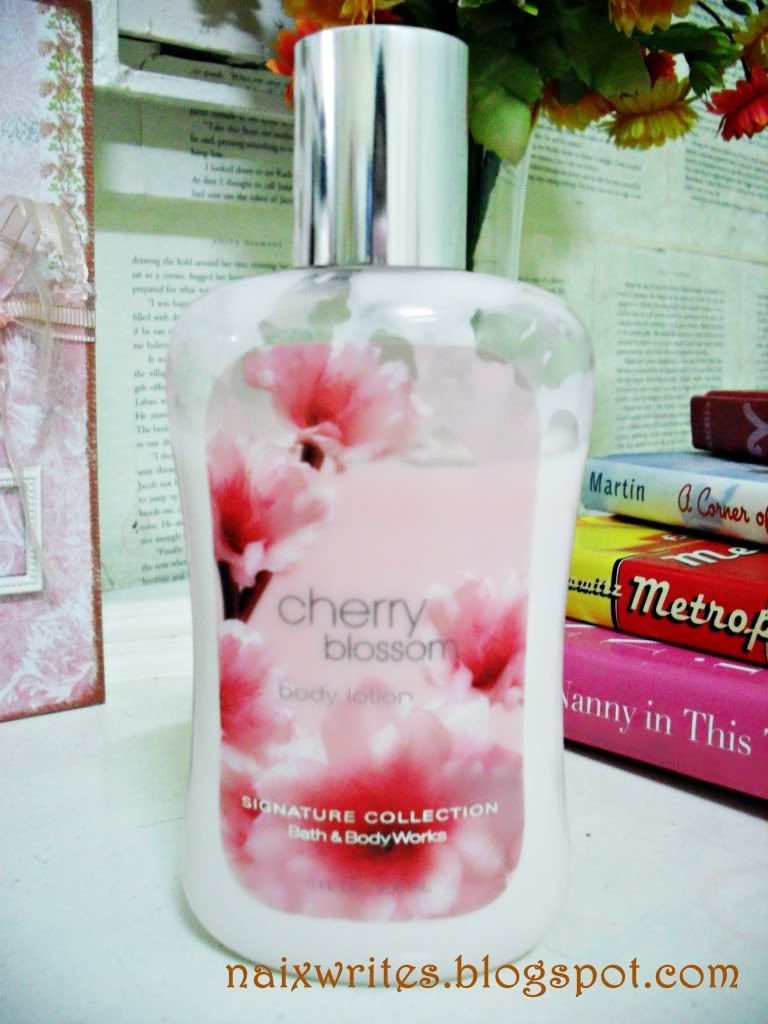 So thats all, hope y'all good and thanks for dropping! BUYYY!!
BYE! ahaha:)