Guess what i got in the mail today??

yesss... the 2 most famous Revlon Foundation that everyone already have except me ahaha but seriously they have been reviewed, featured, recommended tons of times and finally i got it!:)
So this is just a first impression vlog.. i haven't tested it yet. But eventhough i wont review this two amazing products you'll already know that iam recommending them they have been rated as top drugstore foundations.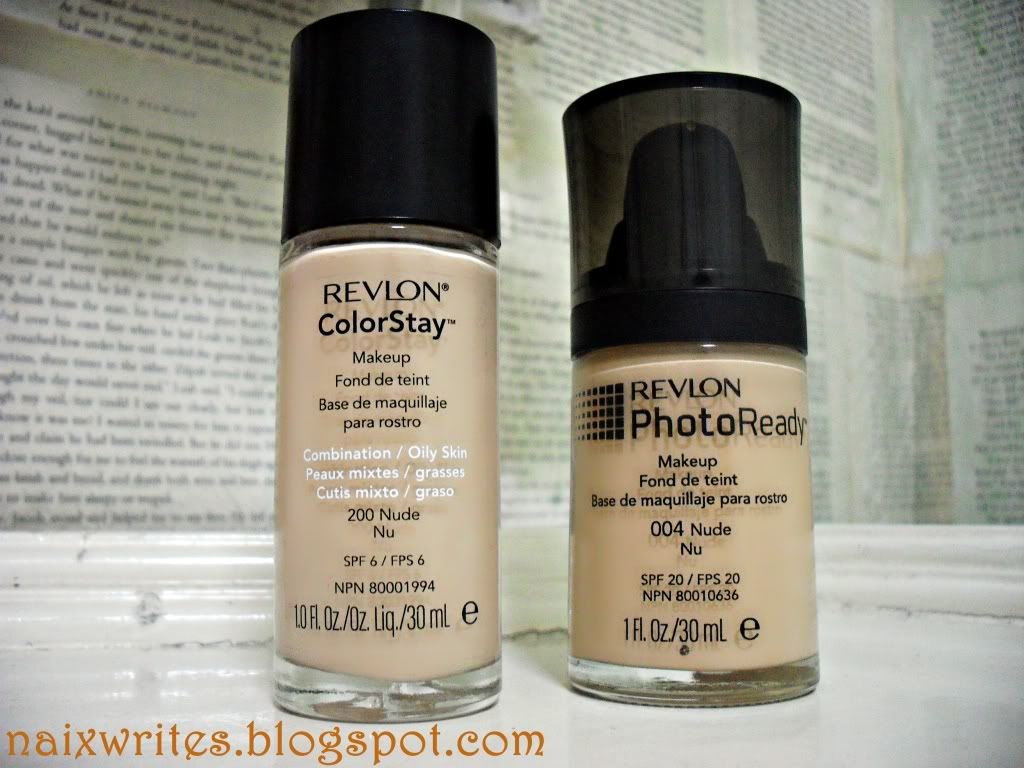 I dont know if you can see but it says on the Colorstay bottle that i got the oily to combination formula eventhough i am a dry skin is because of the weather here right now. Due to our tropical weather, very very hot! My skin at times tends to be combination especially my T-zone and most of my foundations are already formulated for my dry skin type except for my other Revlon mineral mousse foundation. So i decided to go for another matte matte foundation to help my skin face this hot weather. Hope it turns out well. Crossing my fingers;)
So here are they sort of swatched and again i picked my signature shades which is Nude and this time both were perfect match for my skin eventhough they have different type of formulation though the Photoready is a tiny bit darker than the Colorstay as shown.