If you have noticed I took these pictures way way back, same day as I took the pictures of my Revlon photoready. I tested this product first before blogging it to know what I can say about this foundation.

So I have this, The Revlon Colorstay foundation for already 2 months. I have been using this every other day with the Photoready to see and feel the difference between them.
I got the Combination/ Oily skin formula eventhough I have a dry skin type. The reason is that whenever its summer here, It tends to get hot. Very very hot and my skin turns into combination skin especially on my
T-zone. So i decided to add another matte finish foundation to my collection.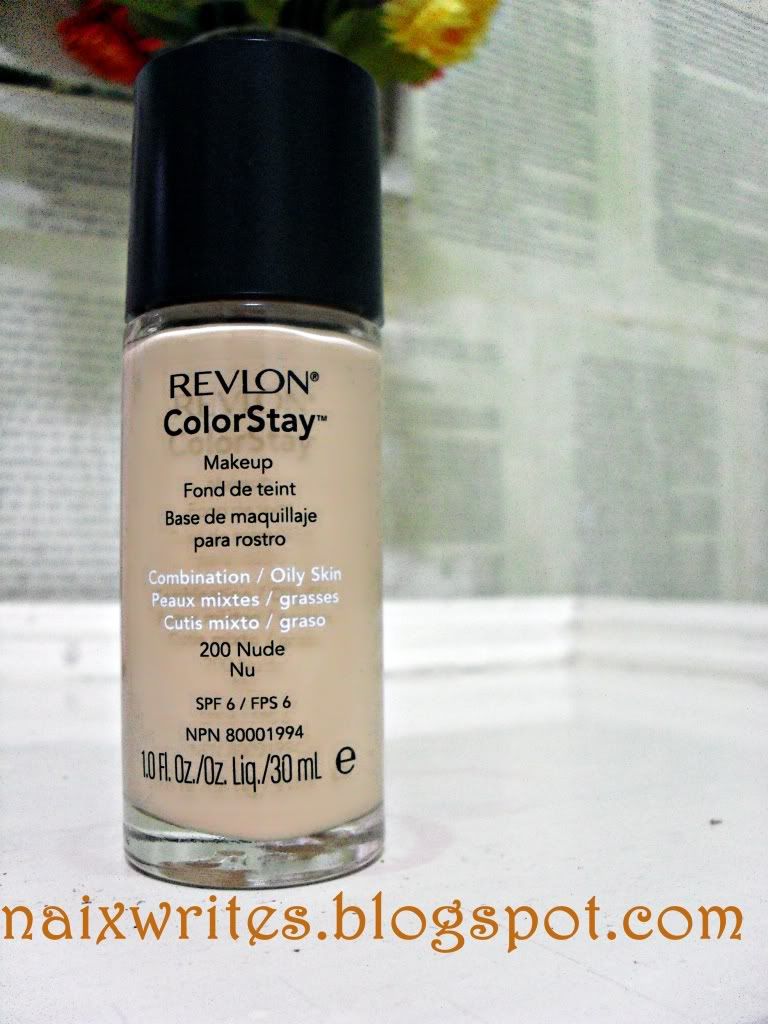 Unlike the great packaging from the Photoready this came out without any pumps. DOWNFALL again!
I really am not a fan of spill prone bottles such as this. I may be abit clumsy sometimes that I dont trust myself around this types of bottles.
I chose the shade Nude which is my signature shade when it comes to Revlon foundations especially if I haven't swatched them in person so this shade has always hit my skin color perfectly.
I had a bit hard time blending this cause it dries up pretty quick into a matte finish unlike the Photoready is abit forgiving.
With flash.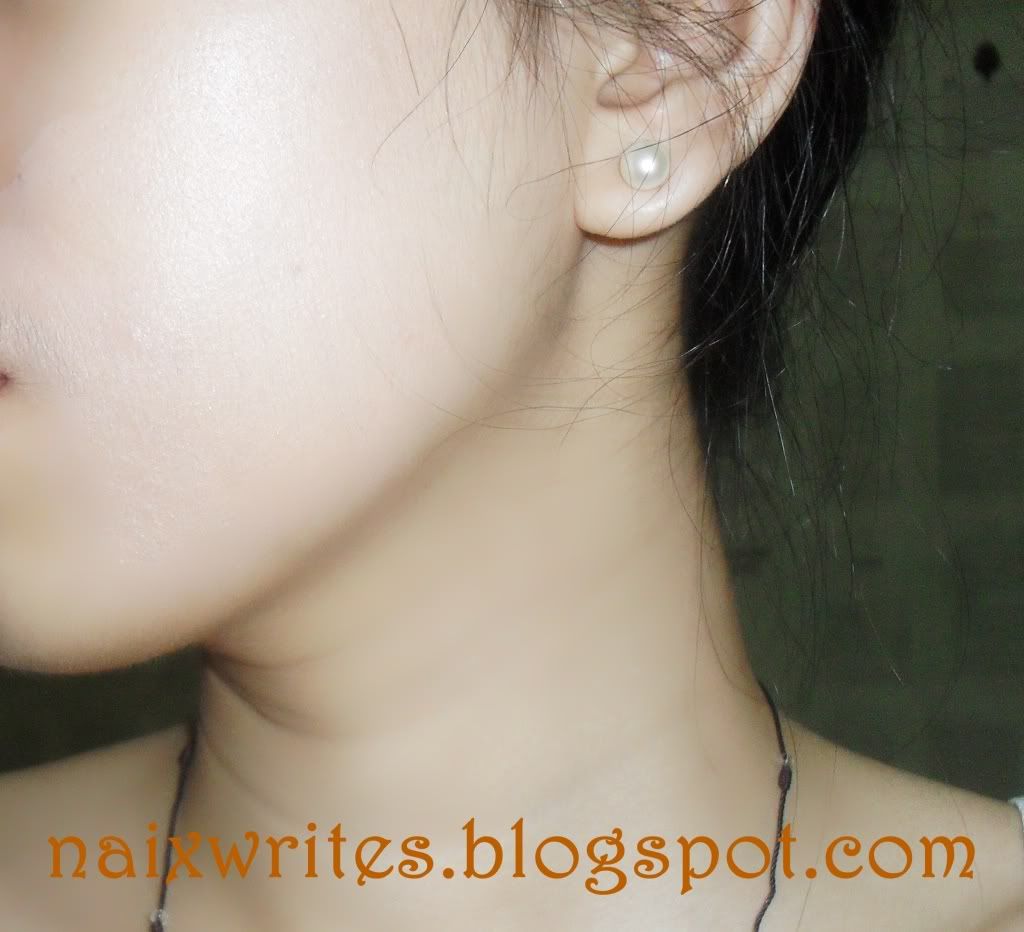 1. It's a great matte finish.
2. A full coverage foundation. It's ok to skip using concealer cause
this is enough to hide those under eye problems of mine.
3. Very affordable.
4. It doesn't break me out.
5. Travel friendly size. Just secure the lid tightly close!
6. Tons of shade to choose from.
7. Good lasting power.

1. Scent. Has a latex type of smell.
2. Dries up quick.
3. Abit heavy for the skin.
4. Has no pump!!!
causing to spill some product over the lid that's wasting my money there!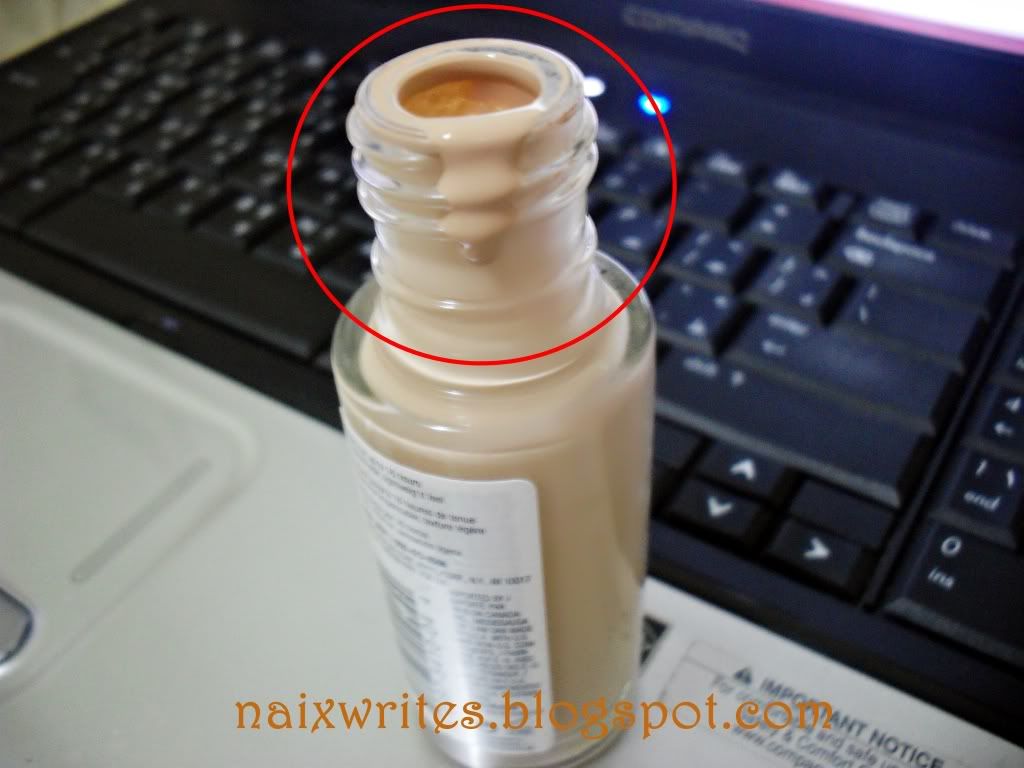 MALL PRICE: P890
ONLINE PRICE: P480
BUT!
Quality wise. Its a great foundation! I will definitely repurchase this if I ran out but am sure that will take long cause I just use this during the summer. aha
RATING THIS:
Between Photoready and Colorstay if you let me choose which is better? I have to say the Revlon Colorstay. Downfall of photoready is that I cant show up in photo's using that foundation I might look like a disco ball. aha! For complete package I have to stick with colorstay.:)
So hope that was helpfull Thank you all for visiting!
BYE!