Another ELF review!
How I love ELF so much huh?
Today's ELF review goes to
ELF's Studio line
WARM BRONZER!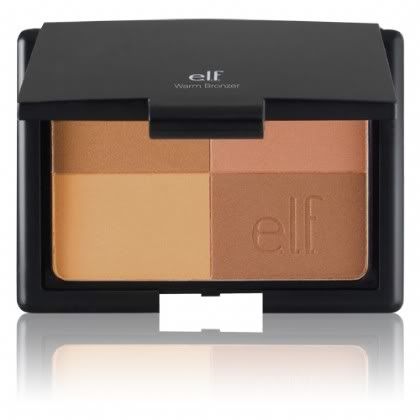 I love everything about the packaging!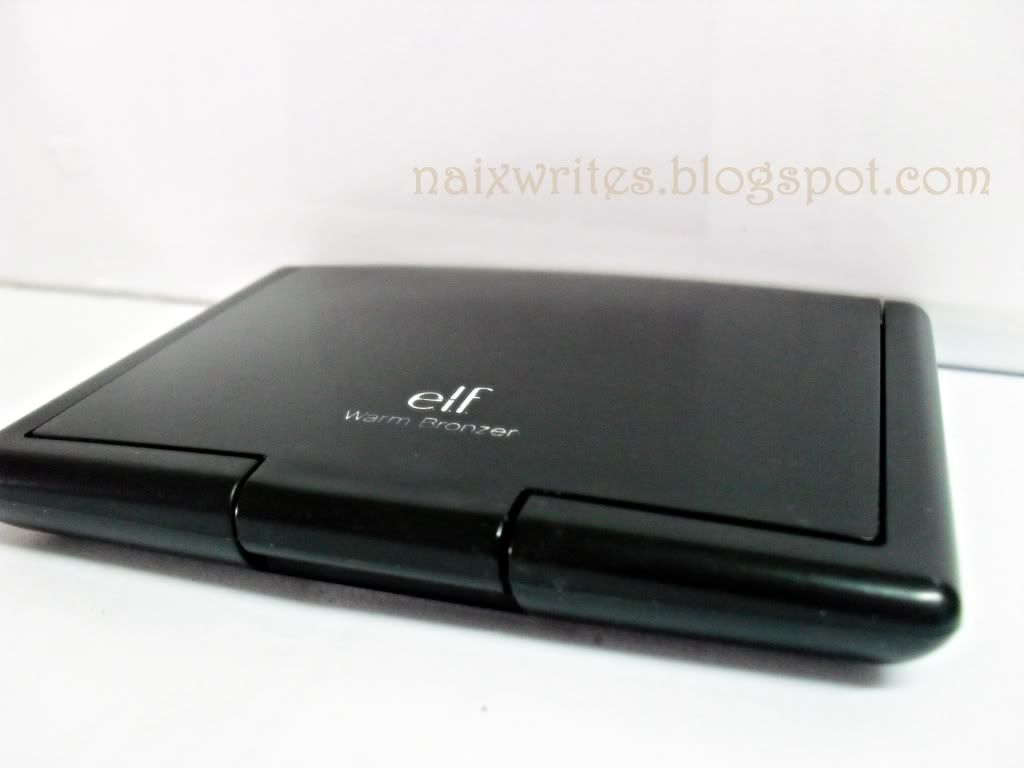 Obviously its been used. I had this long enough so excuse the marks.This somehow proved its worth to me.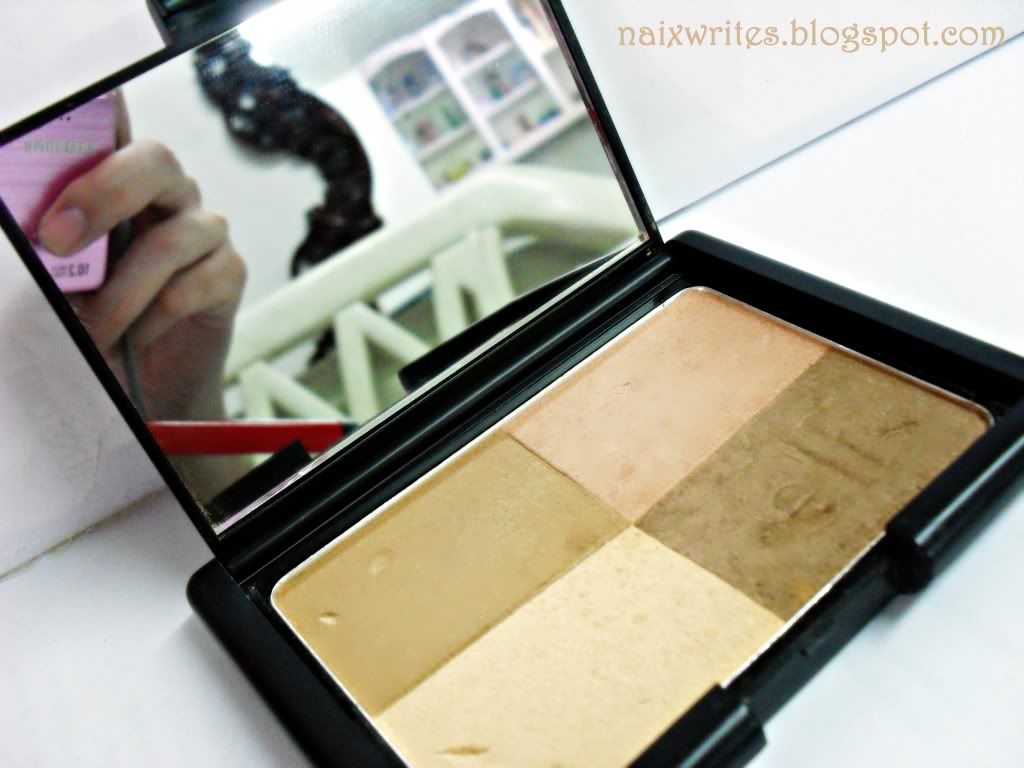 It has 4 shades. I use this also as eyeshadows and blusher at the same time.
It has a sheen but there are definitely no sparkles or glitter or anything of that sort. I actually was expecting this to be more like the kind of shimmer that a Mac MSF gives but its not.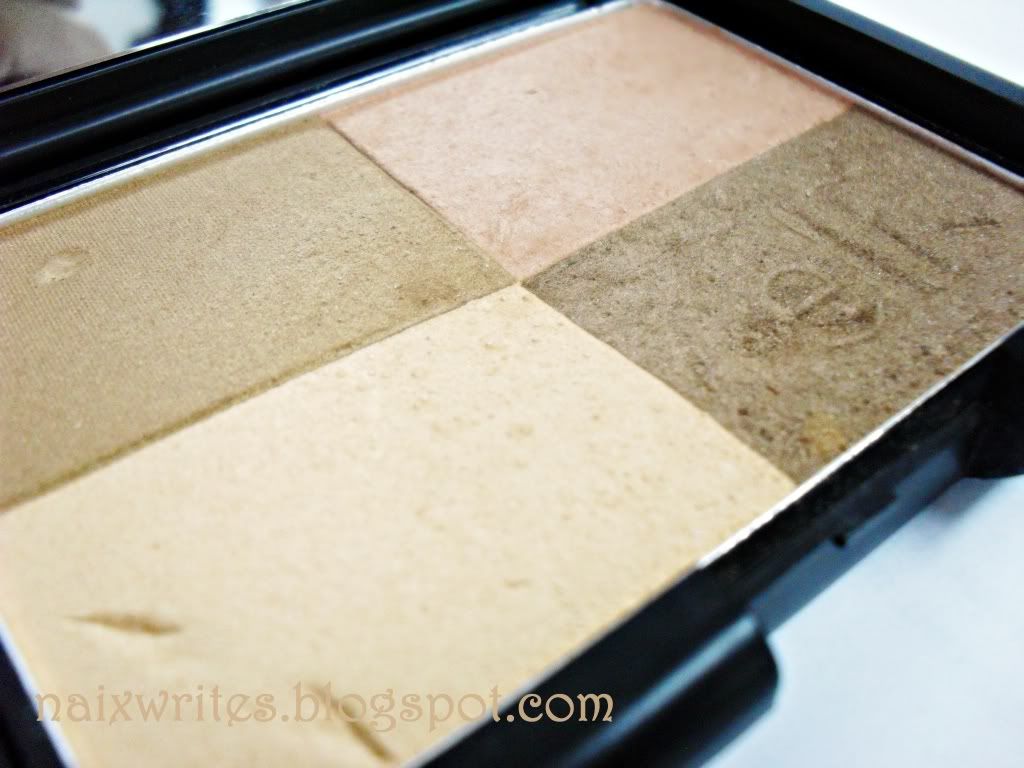 I only need to tap my brush into the pan one to two times to get enough product so that I don't overdo the shimmer. The bronzer is not the most pigmented but I find that the sheerer finish works well for the "warm bronze glow" effect.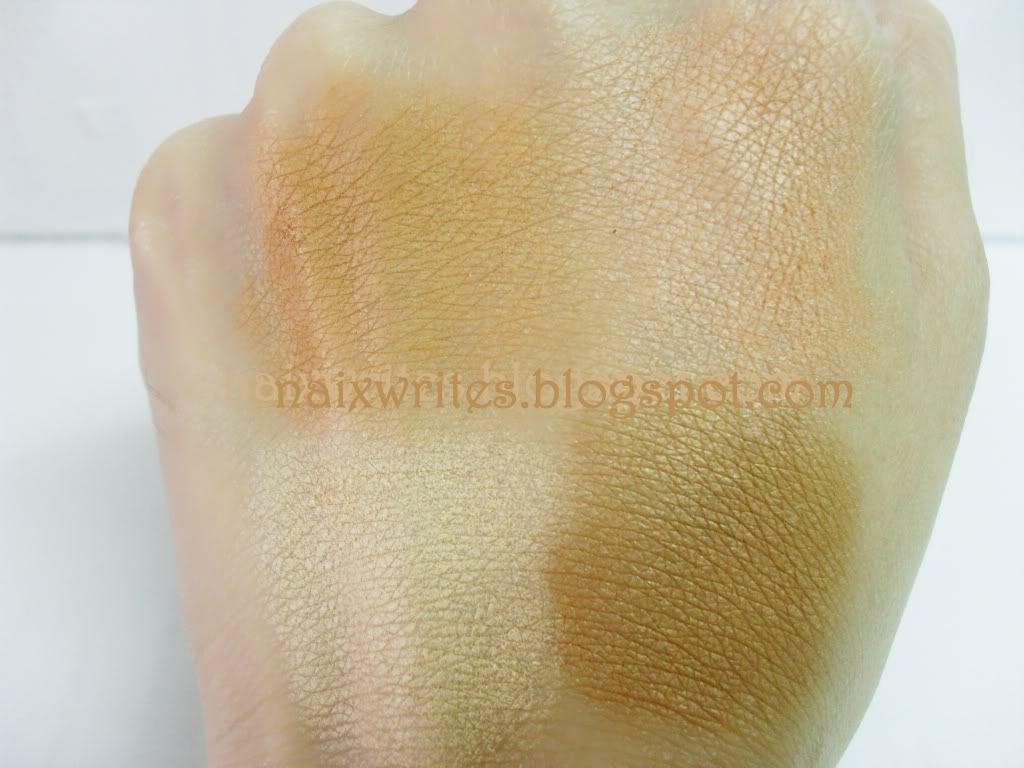 The swirl I do make makes my cheeks glow on my fair to medium skin. It's not an overpowering effect, it's buildable which I love about this product. It seems to be quite hardly packed, and in this case I actually like that since it doesn't make the compact all messy of all the fallouts.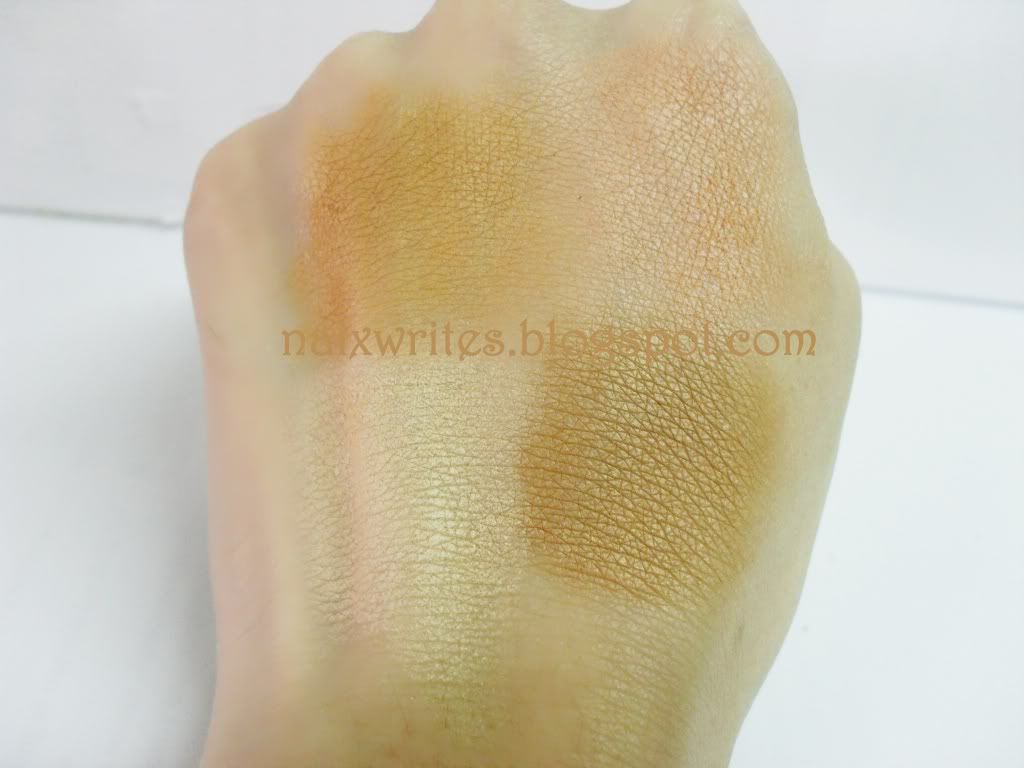 1. T

here is also a highlighting shade and a blush shade plus I use this as my eyeshadows so it's almost like a 4-in-1 product!
3.
Packaging doesn't feel cheap at all, like most of the studio line, it feels sturdy and it has a huge mirror. Even though it is as huge as the palm of your hand it's still sleek.
4. The product is quite buildable upon application which can give the user control of the product.

1. Its a bit powdery and talc-y.
RATING THIS:
Still recommend it thought, Try it! ELF's Studio Warm Bronzer is super gorgeous, versatile, and affordable.