A new blush crush that I have been using for almost 5 months now!
They are
NYX CREAM BLUSH!
I have been interchangeably using these 3 cream blushes.
Been inlove with cream blushes ever since I have my first one which is a Clinique blush cream stick.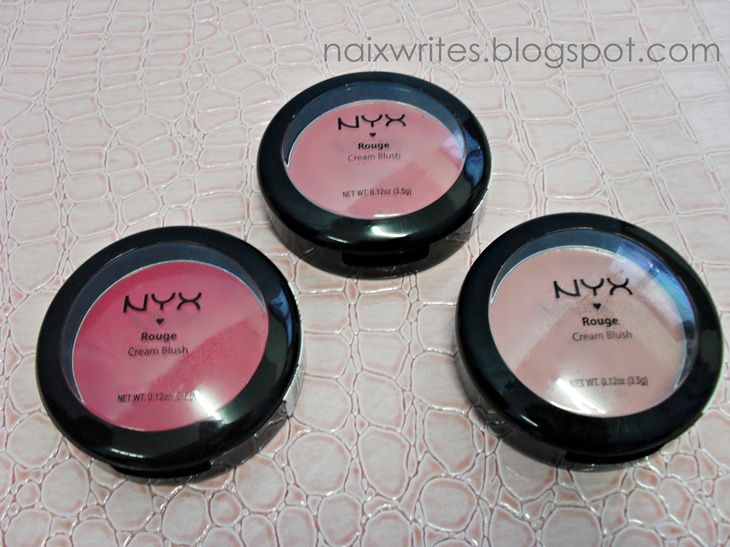 As you can see the color selection I chose from their wide variety of shades that NYX provides I have chosen a light to medium and darkest shade from their selections.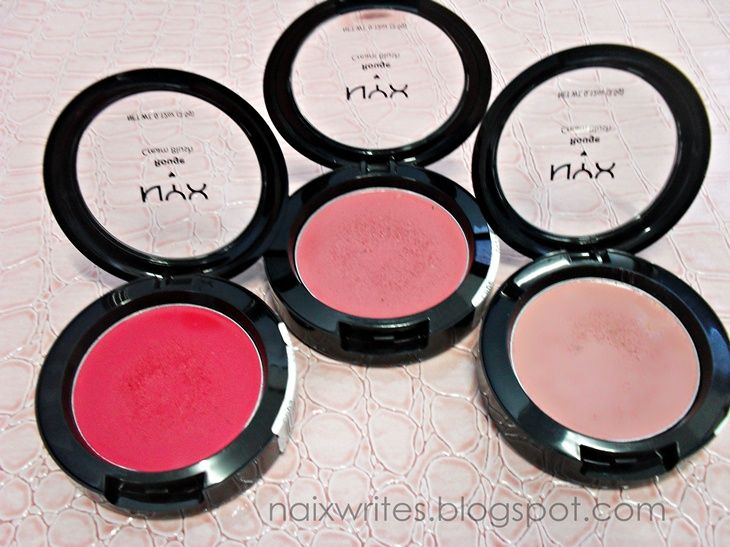 I know you can see some small blotches in it but that was caused by my stippling brush.
Whenever I apply this I use either a stippling brush or my fingers.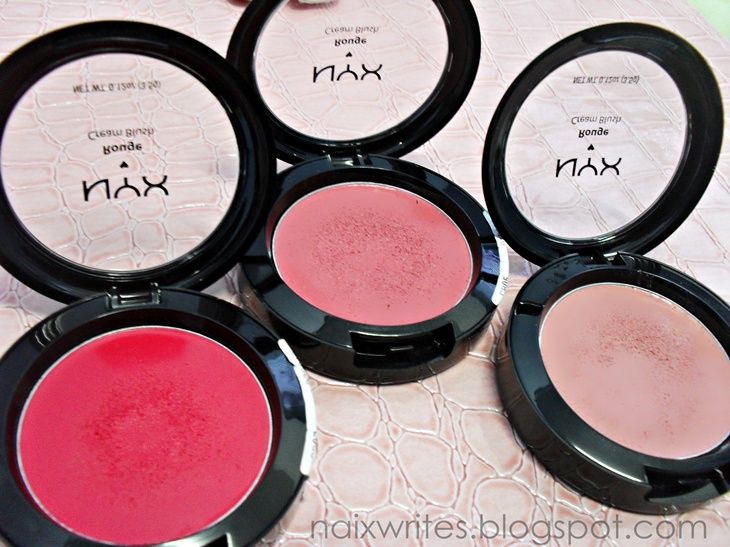 RED CHEEKS
This is the darkest I have in the bunch and I should warn you that this is pretty much a pigmented BLOODY RED blush.
For this, I always use my fingers to blend more easily and be able to get a very small amount of the product.
One gentle dab is all it takes to cover one cheek.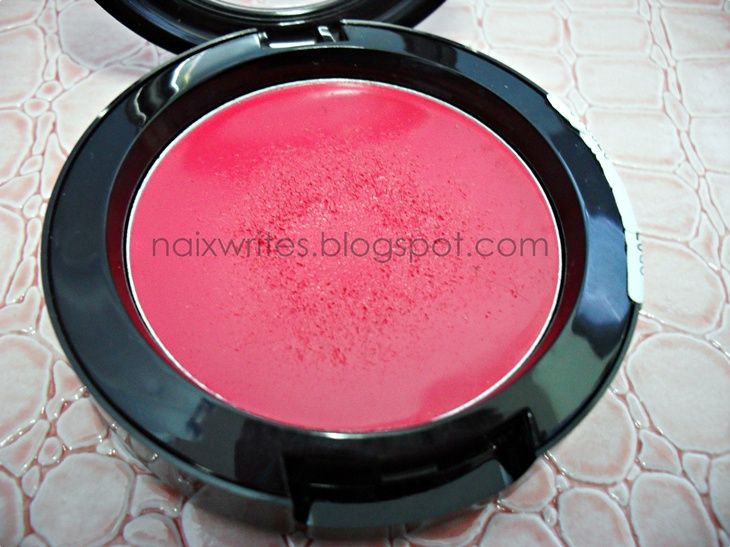 GLOW
This blush just gives me the healthiest glow, hence the name!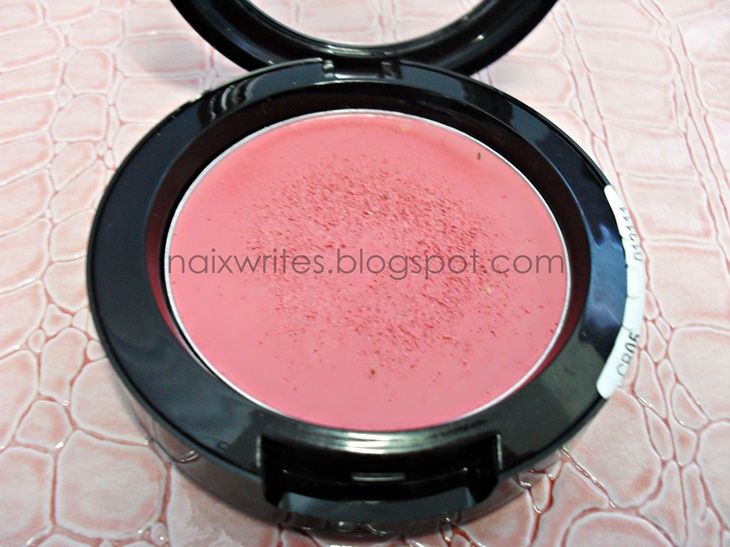 NATURAL
Perfect natural look. It just looks healthy. You can build it up or just use it soft with a lite touch of my fingers or stippling brush, which is how I like it. It also stays for a while and does not fade away. I like that it is a cream as I think it adds a nice look to the skin.
I bought mine on line as I have no stores near me. I tried this because of the great review!.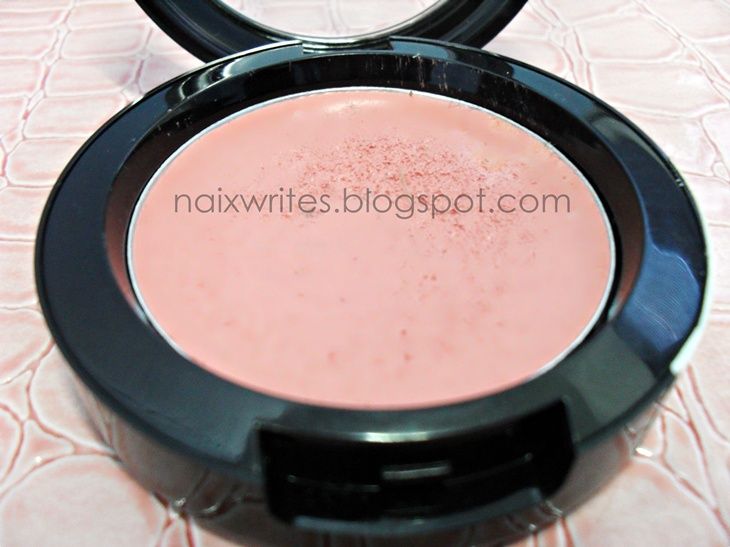 Showing you how pigmented this product is.
(left to right)
Red Cheeks, Glow and Natural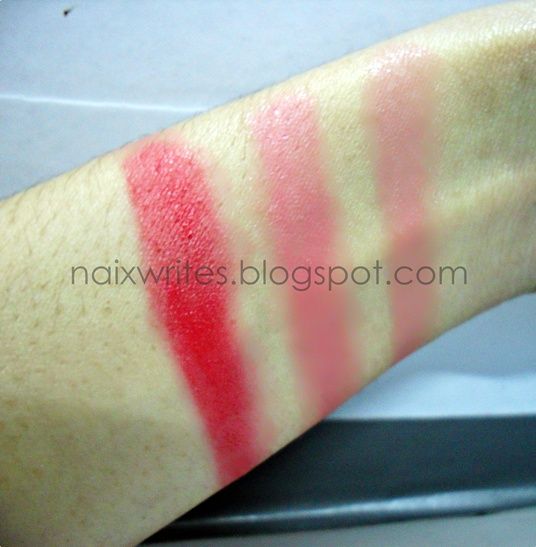 Tested their staying power.
Splashed some water.
Rubbed a bit.
STILL THERE!
1.Very pigmented products.
2. So creamy that it is so easy to blend. Gives you that dewy finish.
3. Last's pretty much a day even more when topped with
a powdered blush with the same shade ofcourse.
4.So cheap! cost P300 each online.
5. No scent to it.
6. Saves alot of product cause you only need few amount of this to cover a cheek.
7. Provide wide range of color selection from NYX.
8. a HG blush!:)

1. Not for all skin type. This maybe best for Dry skin people like me
but oily skin beware it may feel so greasy for your skin.
RATING THIS: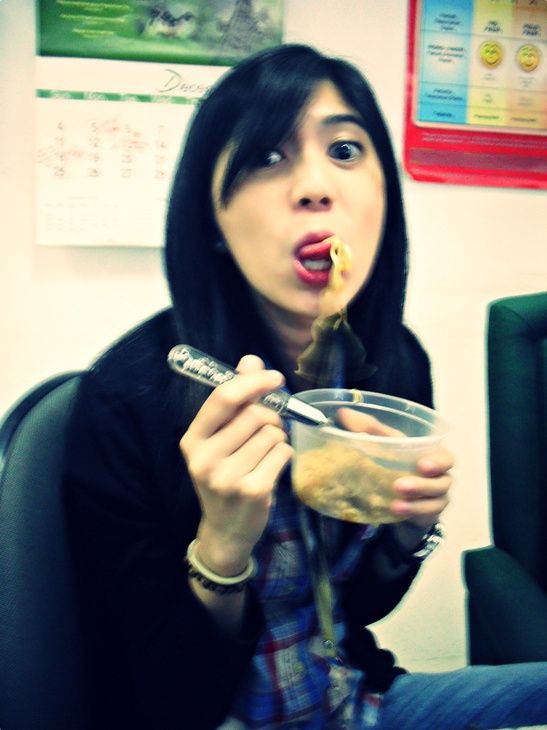 YES! I LOVE MY CREME BLUSHIES!
Totally worth recommending and hope that was helpful review.
Thank you all for visiting.
See you soon!
:)