ELF DUO EYE SHADOW CREAM
in Blueberry
P129.00
(SM Department Store)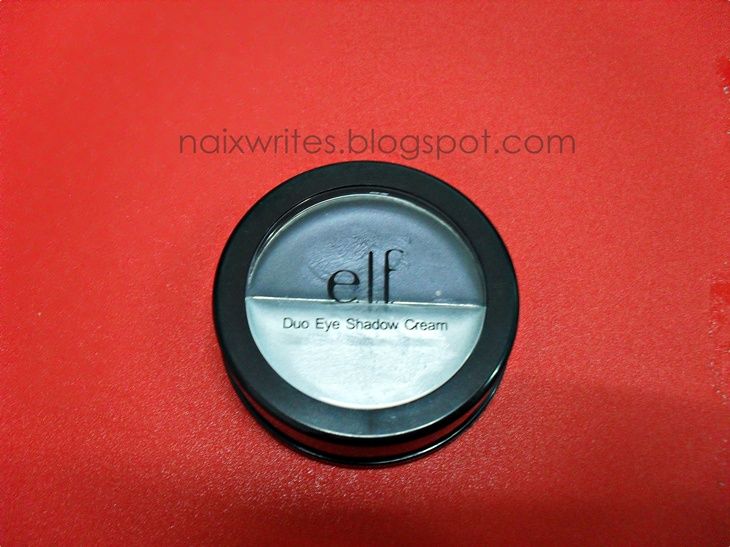 I got this last December 30, just recently cause I was trying to imitate a certain look for someone and got one of this solely because of the shade is similar to what I was trying to imitate and its cheap plus a cream shadow which I'am always hesitant to get so I took the risk.
Here it is swatched.
I admit I'am impress by the pigmentation of this product. Very very pigmented.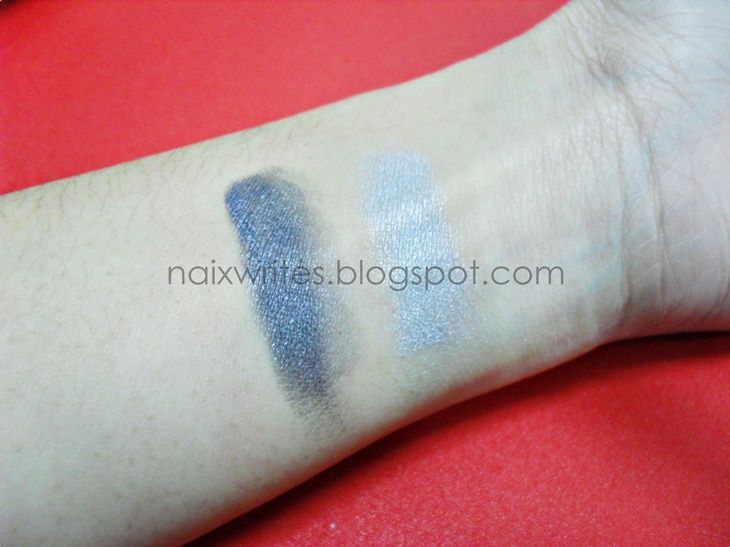 1. Inexpensive!
2. Very pigmented
3. Soooo Creamy
4. Packaging is good. A space saver.

1. WEAK staying power.
2. It smears ALOT and easily.
3. Awful scent. It smells like clay or a crayon.
I have to retouch tons of times to make this product stay put I even topped this with powder eyeshadow to absorb the moist from the cream but its quite stubborn.
I suggest using a very good eye primer and luck with this product.