Obviously this is a product manufactured from Ulta which we don't have here in Philippines and sucks alot or maybe I'am just not aware if there is. Anyway I got here a Makeup kit, Im not sure the specific name if this kit so il just call it Ulta Make up kit! aha This is actually not mine, Its from my fellow nurse at the clinic and she wants me to do a test and review about it. Her aunt I sent it to her and I asked her if I can do a makeup look using her kit and same time teach her to use it aswell.
So this is it. The Cover is fantastic, I love the color.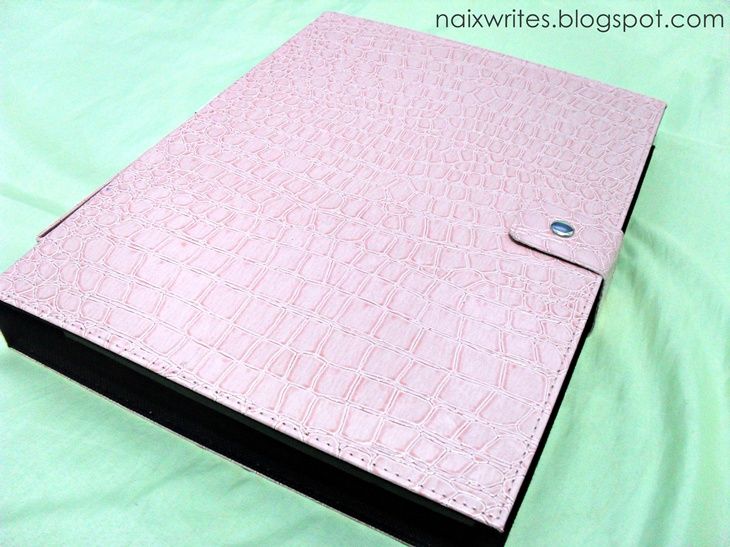 Its a fake Alligator skin!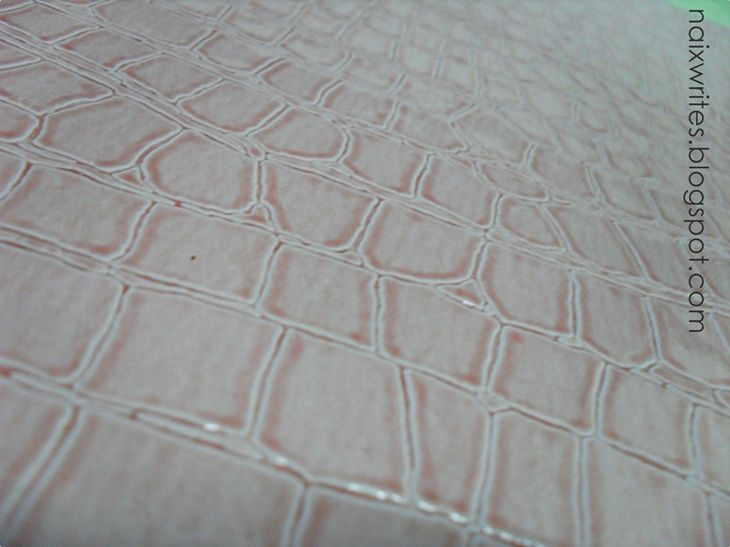 Even has a shoulder strap.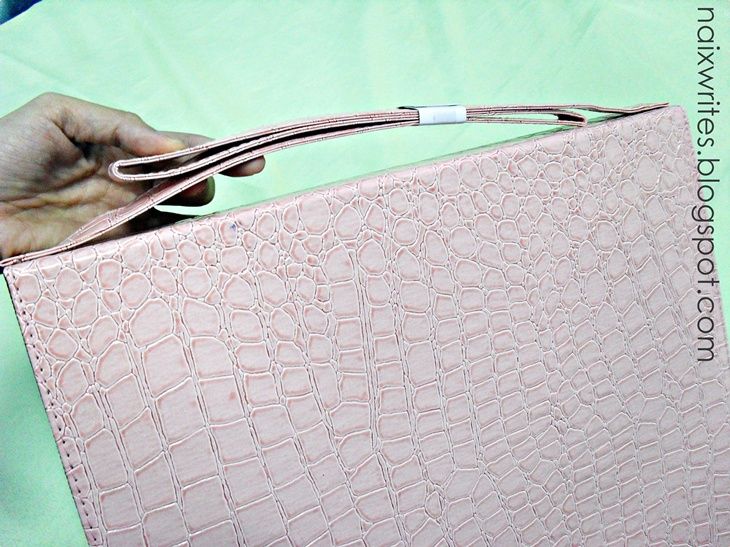 The inside didn't like it. It looks cheap BUT clever cause they used a binding folder attached a mirror and small net pocket and slid the main make up kit through the binding rings.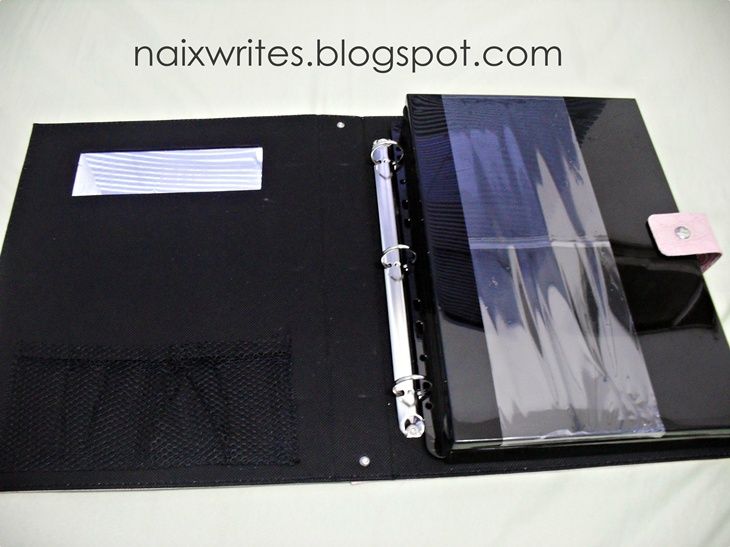 Not yet touched. Really a sign that she isn't really into makeup aha
In this kit in contains:
~ 48 Eyeshadows
~ 16 Lipgloss
~1 Shimmer Bronzer
~ 4 Blushes
~ 5 Brushes
~ 4 Lipgloss in a tube
~4 Eye Liner Pencils
~3 Lipsticks
~2 Eyeshadow Quads
~1 Pressed Powder (Medium shade)
Here's some clips for better look of it.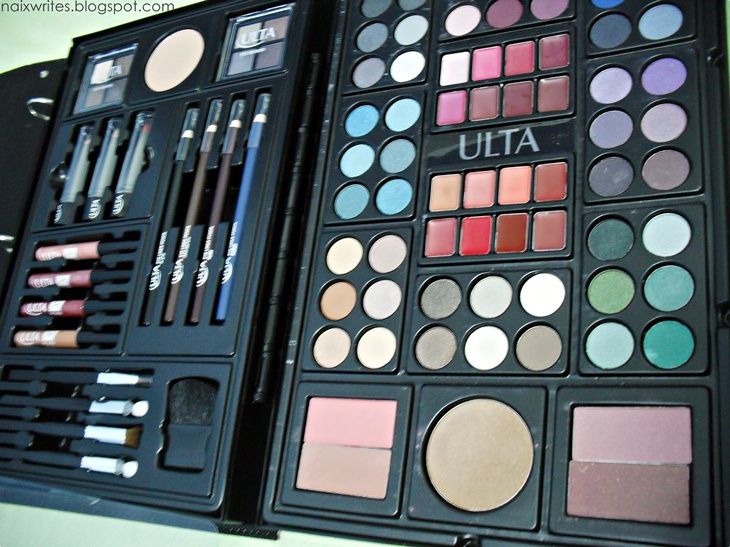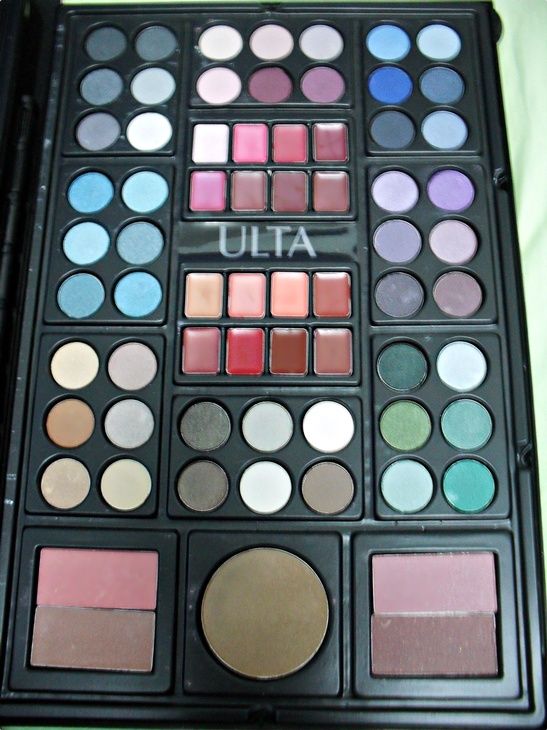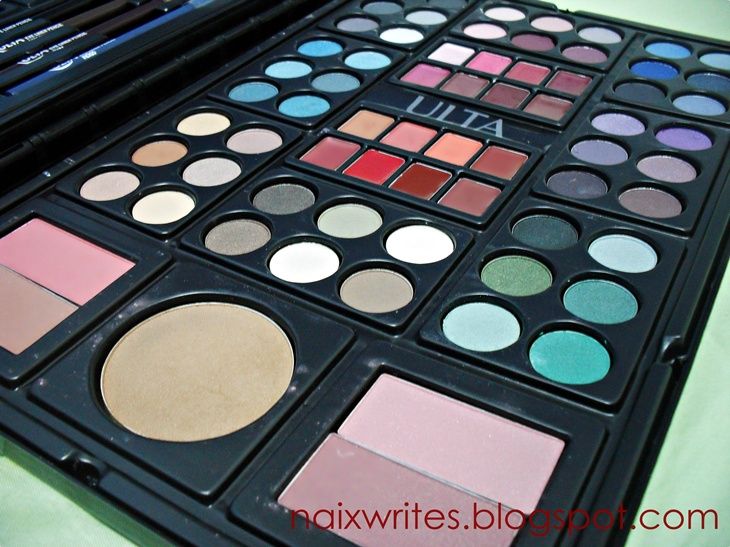 Most of the eyeshadows were shimmery. Very few are matte finish.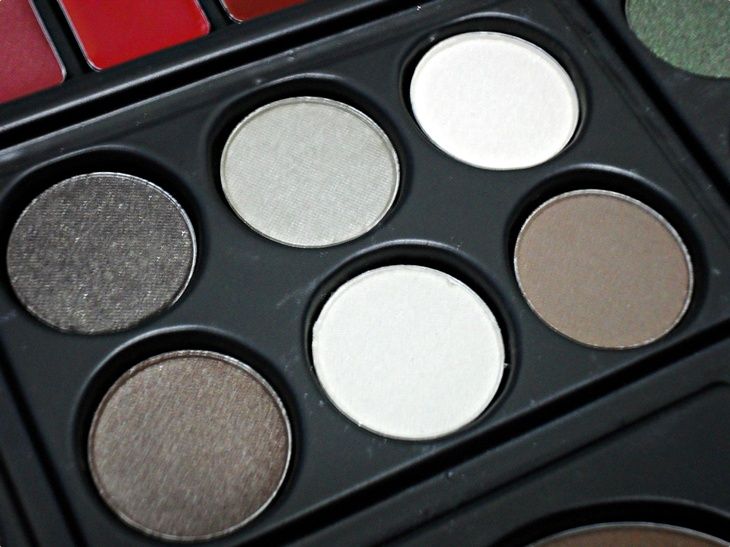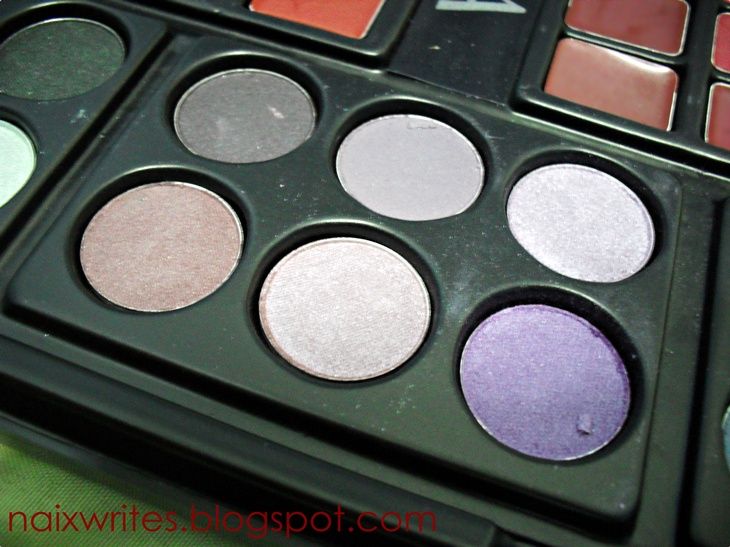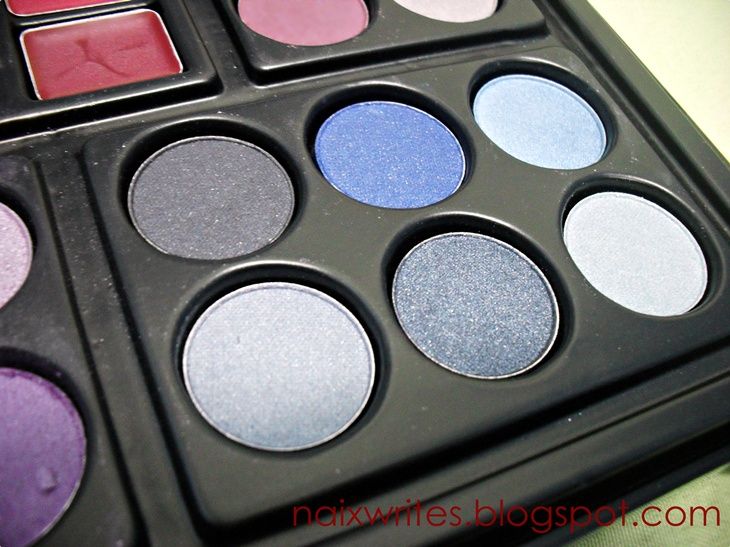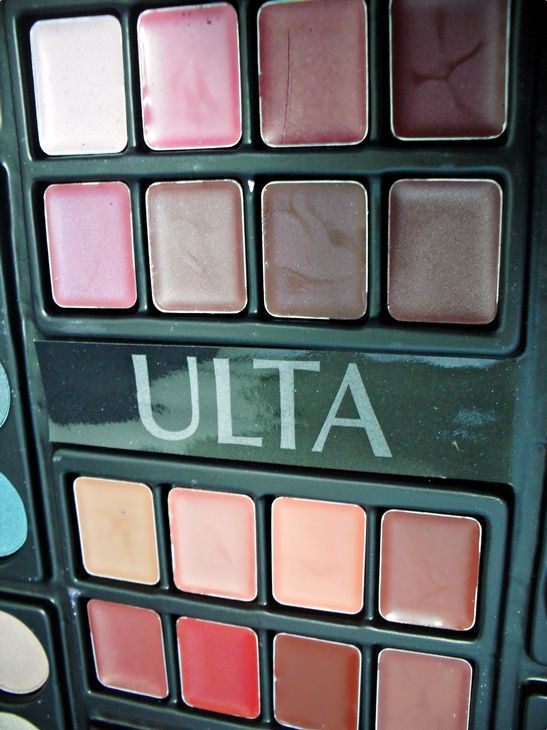 From the looks of their brushes I'am not impress even the bristles and applicators.
\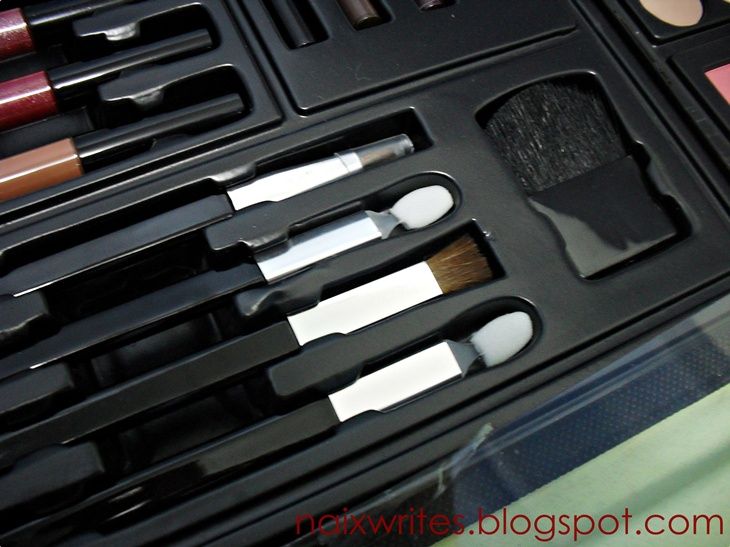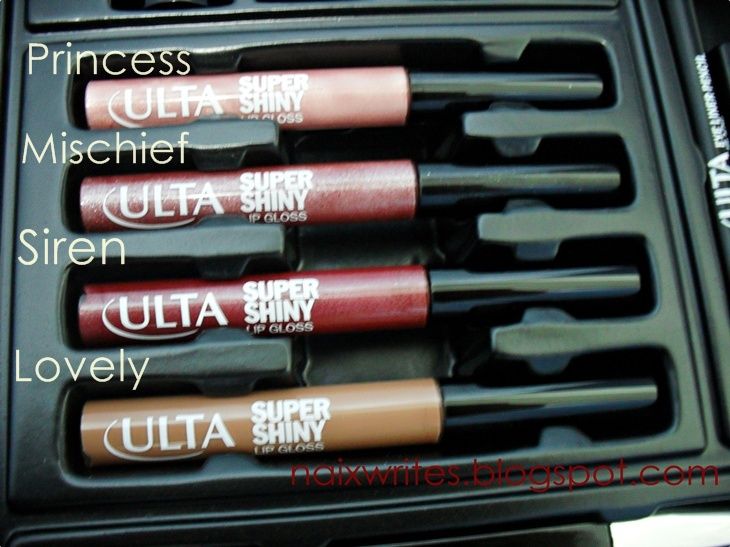 The wand its quite awkward to use especially if your applying it to someone.
I hope they made it a bit angled so that can be a bit easy to use.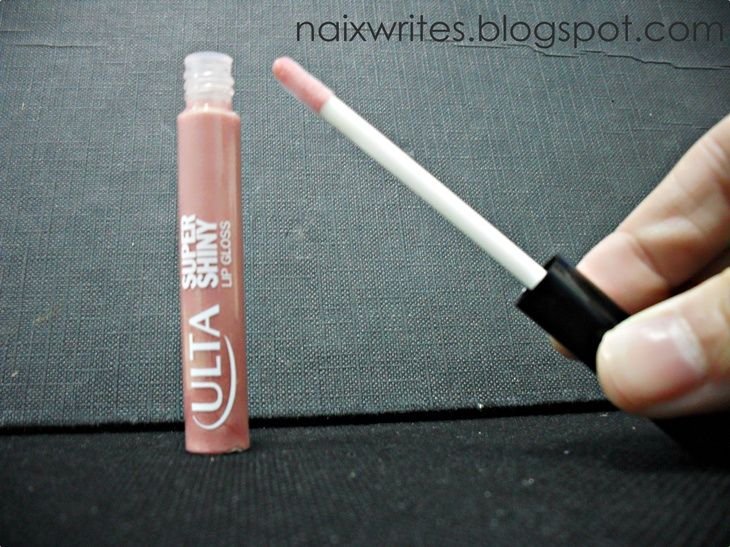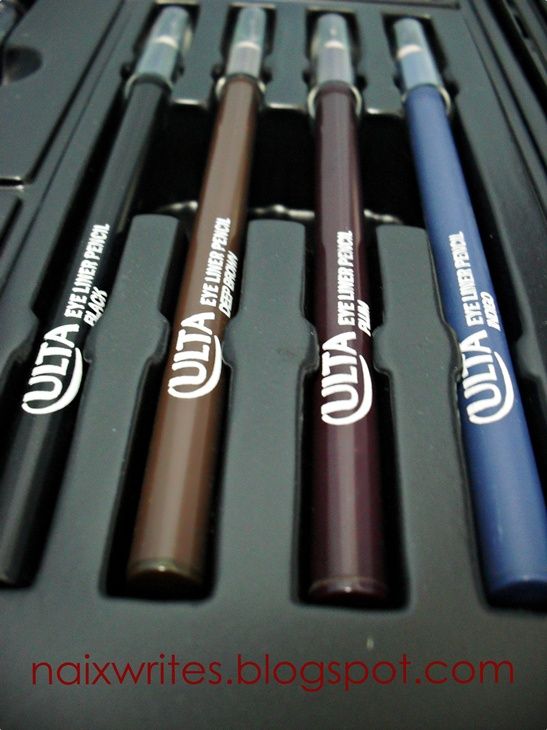 I love the consistency of these pencils. They are creamy enough and pigmented.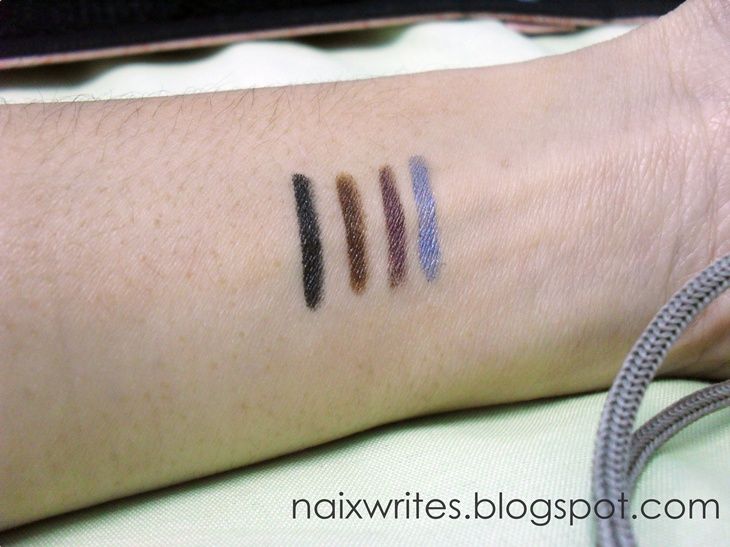 I love the shades they threw in this kit. Colors that are up in my alley. I love them.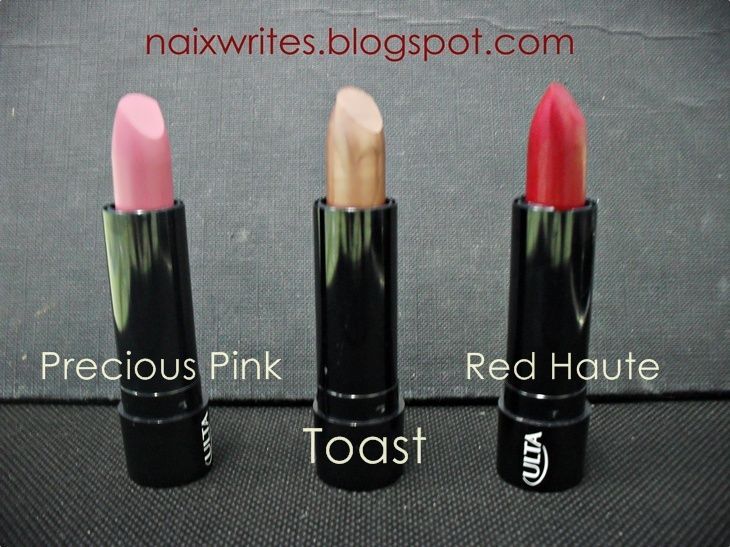 ~Toast is a luster finish
~Red Haute is a matte finish
~ Precious Pink matte finish.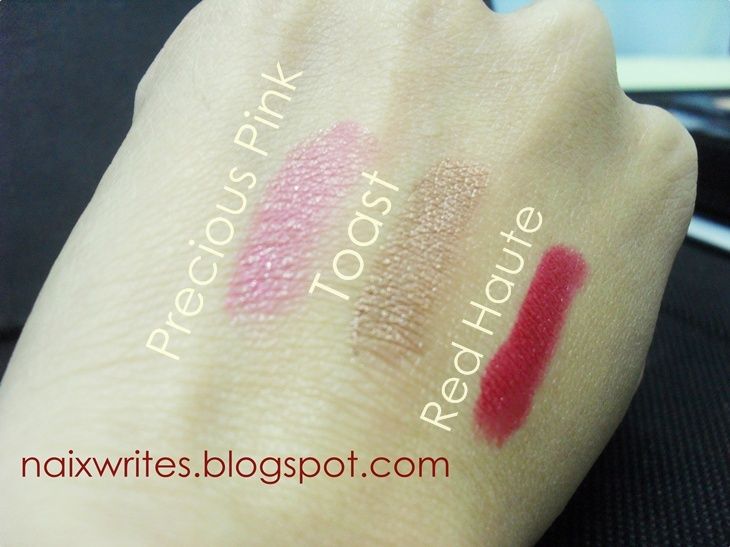 I love the shade of these quads.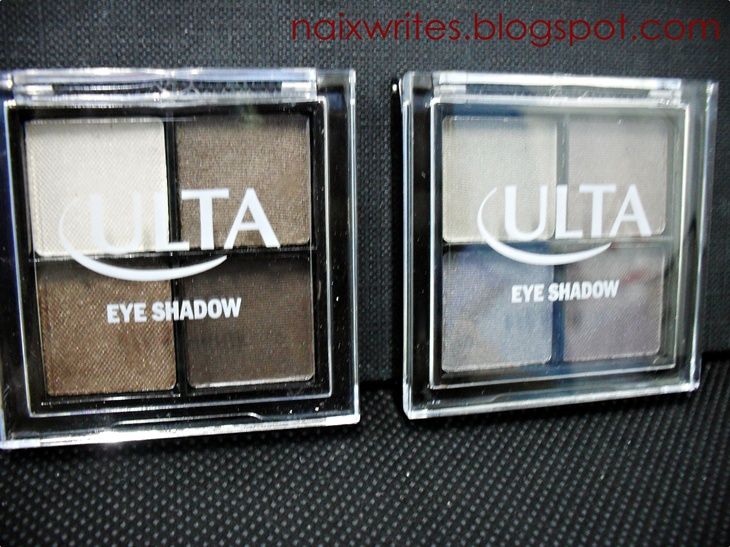 Quite disappointing though is that all colors are shimmer in finish.They all have gold flecks in it.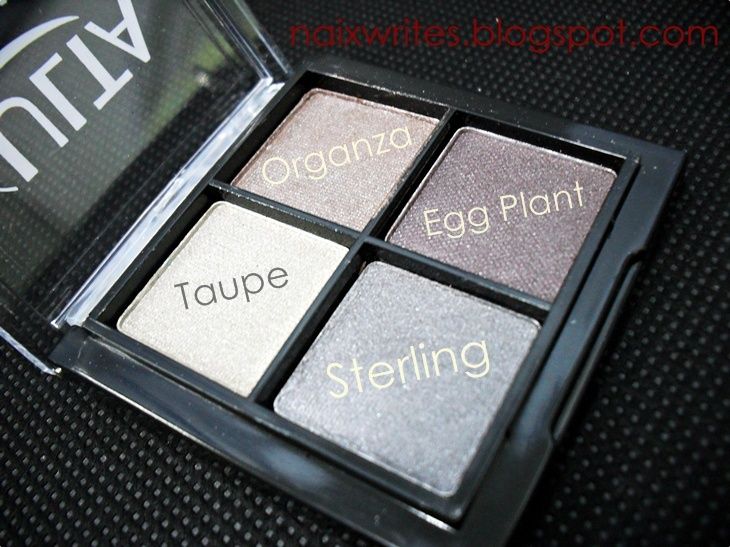 None the less they are quite pigmented.
~ Tons of color selection from nudes to bright colored shades. You can do alot of looks from this wide selection of colors.
~ Most makeup needs are already here.Very versatile kit too. Its a complete make up vanity.
~ I'am quite surprise to say that the eye shadows weren't that chalky. I'am super impress by that not all make up kits out there have a smooth finish type of shadows.
~Very Pigmented from eyeshadow to their lipglosses, lipsticks and eyeliners.
~ Staying power was alright. Its decent enough just make sure use a primer for better result.

~ Not travel friendly kit even though it has a shoulder strap, its still pretty bulky to take it along with you.
~ The main plastic holder of the makeup is cheap. Its a very flimsy plastic. So not impress by that.
~ Most of the eye shadow finish are shimmery which is not quite good if your trying to do a natural or simple simple eye look.
~ Didn't like the brushes that go with this kit.Cheap and easy falling bristles.
RATING THIS:




So far this is what I feel about this kit. I have only used this for 3 days and pretty happy about my finding about it.
I hope that helps and thank you for visiting!
See you!