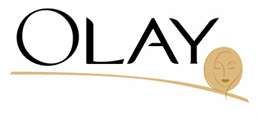 This is my first ever Olay product that I have.
I don't use their brand much cause I don't hear much rave from their products but exceptions do occur.
I personally tried this Shower Cream + Body Butter. It instantly showed up at our shower and I immediately tried. Guess what happened next, Started to get some more!
I got these for 2 for P250.00 I guess they were on sale. THANK GOD!
I didn't read any reviews before buying this. I just grabbed it and paid for it after what I experienced from this product. Not even thinking twice!
This product is perfect for me because I've always been too lazy to apply lotion all over my body after a shower. Plus, rinsing this helps distribute the product evenly.
The smell is nice, but light
it like a perfume scent that lingers on your skin longer
and this products works exactly like it says it does. I don't know about the age defying claim, but I personally don't believe anything can permanently reverse signs of aging so I don't really care... I just like that it moisturizes like it says and it's easy to use. Yay, Olay!!
1. Main reason why I got this, is the scent! It sticks to your skin. I love the perfumy scent it brings.
2. Very moisturizing. As you all know my body is a desert.A must need for me!
3. Has skin brightening properties.
4. You don't need a lot of product to cover your whole body.
5. Packaging looks great!
6. Inexpensive and last long.

1. Only hate about this, is its opening. I appreciate the design of it but its to big for me and you don't need much of the product to cover or lather your entire body so because of this opening I feel i waste more than I need and that's a big deal for me. Every cent counts:)
Even from the start its obvious am rooting for this product.
So glad I found and tested it.
I love OLAY!