Another Ebay cheap thrills!
First time I saw these products was from Fleur DeForce a youtube beauty guru. I love her videos, you should subscribe! Anyway I got these on Ebay VERY limited colors were available as usual, so I ended up buying only 2 lippies of these. But there are a lot of color varieties on the market. I got them for only 300 which is a BARGAIN! I wont give the link of my seller cause she's out of stock so no need to, right?
Basically she loves these lippies, actually one particular shade that I wasn't able to get but she was raving how the product was great when it comes to its function. So I was interested try them.
These were the colors that were descent enough to get from the seller.
I know, that's how LIMITED they had. They were sold fast.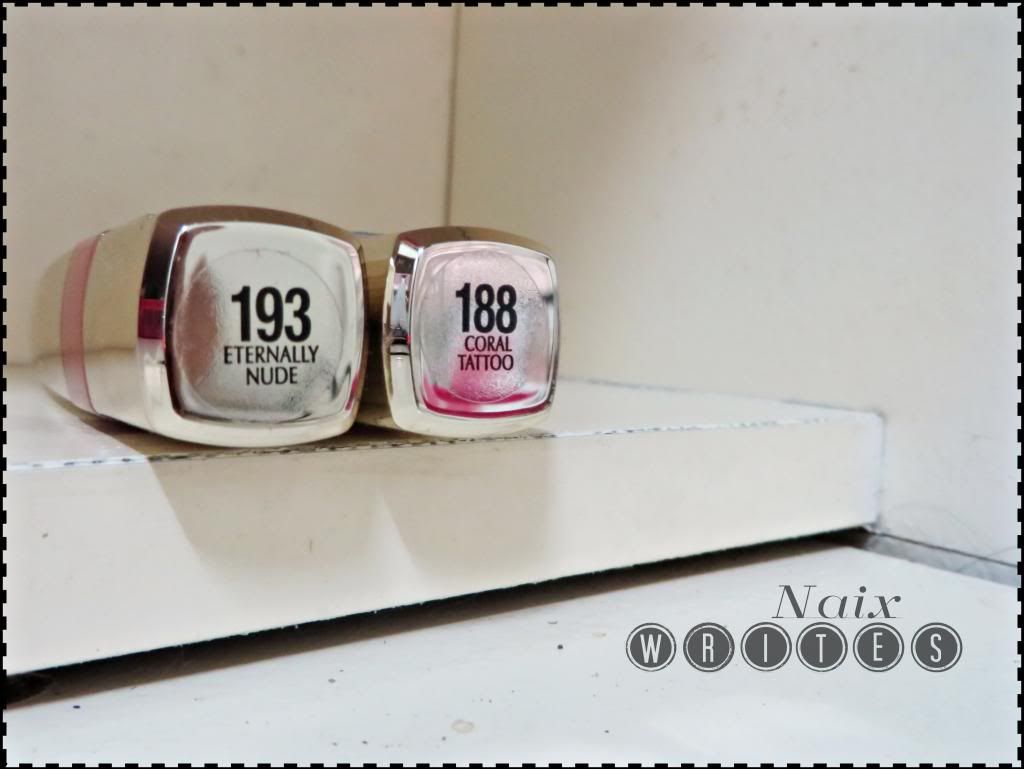 I got a nude and coral shade.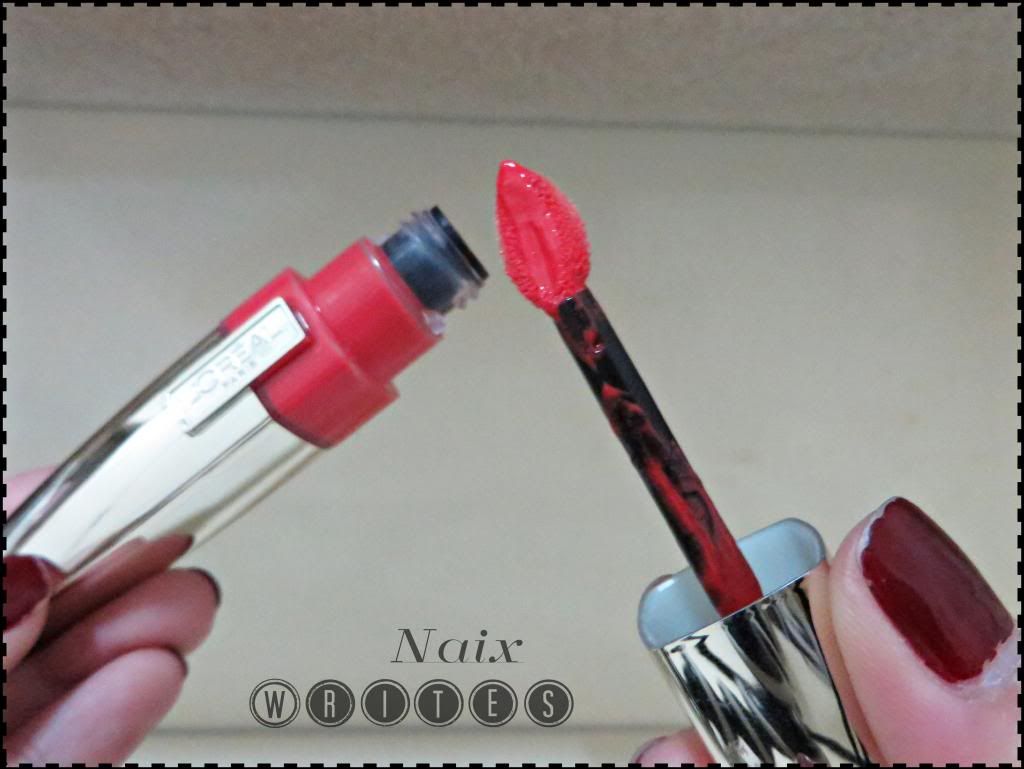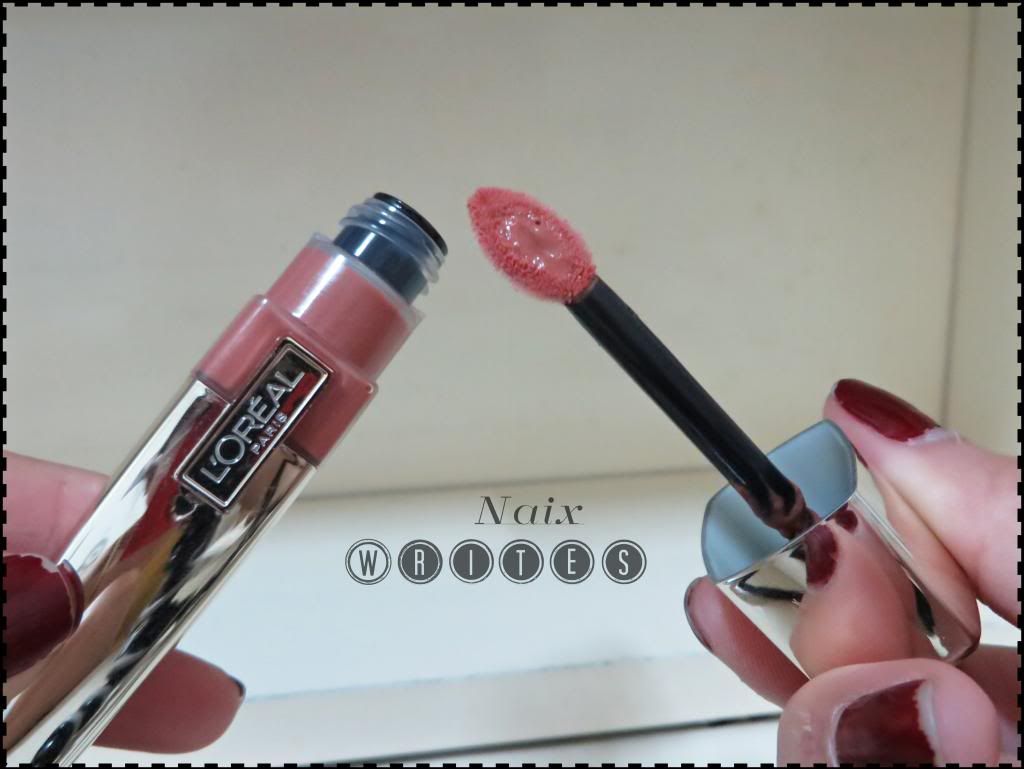 Here it is swatched. No need to point which is which.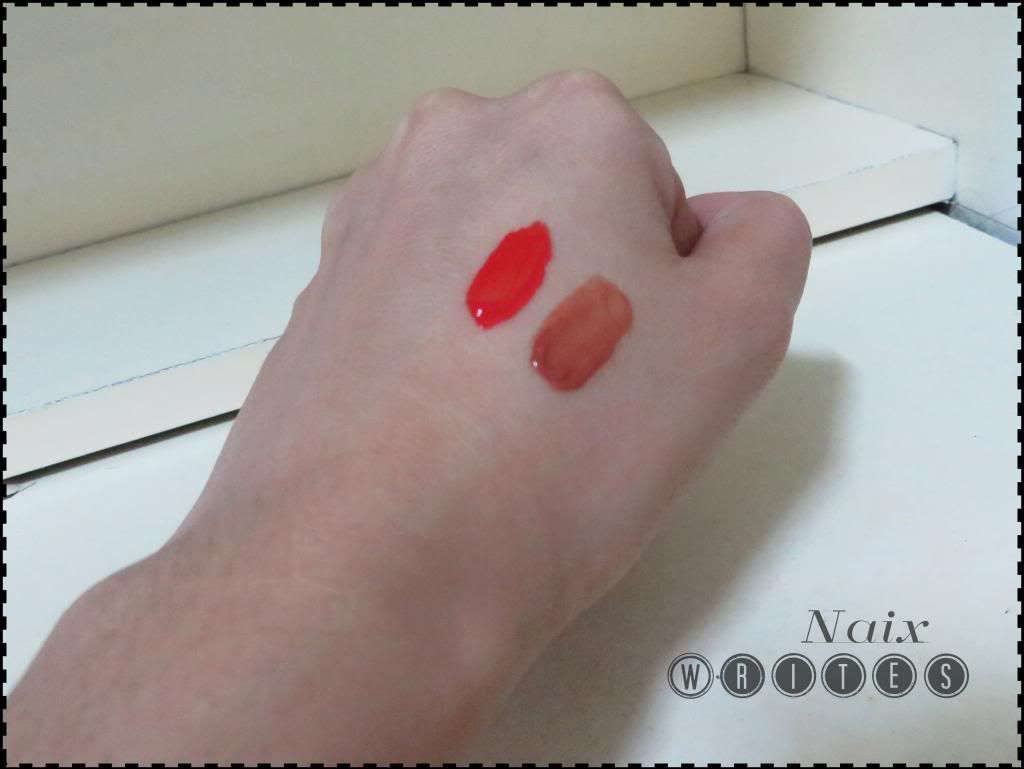 Giving you a weird smile. haha
1. Lasting power is good compared to other lip stains that I used before.
2. VERY moisturizing. I love how my lips behave when I put this on with my Burt's Bees Lip Wax as my base. Even when I remove it you can still feel that the product absorbed in your lips cause of the softness it made my lips.
3. Not sticky. Like I said it feels like it absorbed in your lips thus drying the product superficially.
4. There's a tinge smell to it and its not that overwhelming.
5. A lot of shades you can choose from.
6. IN LOVE with how elegantly it is packaged. SUPER THUMBS UP!
7. The wand is amazing. It scoops up a lot of product. And the wand is unusual for me cause its my first time to use and see this type of wand. Though it kind of motivates me to use them more often cause I'm having fun applying them on.
8. Very pigmented and consistency is really good.

1. You still have to re-apply after eating or drinking.
A MUST HAVE!!!
CHEERS!