Recently just discovered a new alternative or updated my brush shampoo. Got this idea from elle a makeup guru in Youtube and soon as she showed her Drugstore haul video and one particular product she should was a Johnson's Baby Shampoo for deep cleaning her brushes i grabbed our Johnson's Baby top-to-toe wash at our bathroom and gave it a try cause its quite similar i guess to the shampoo haha just my theory.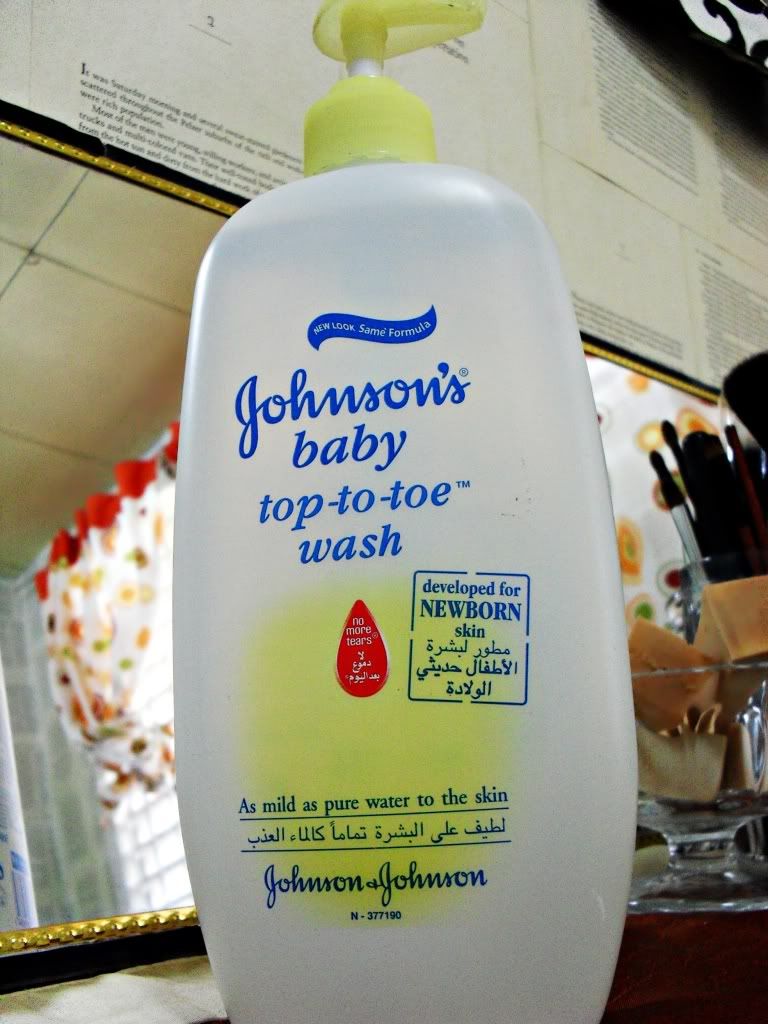 I used this with water mix them very well cause the solution is bit concentrated than the shampoo.
The outcome was just fine. This didnt dried up the hair of my brushes and it didnt made it any softer but its a good alternative too if you dont like using a dishwashing (liquid) like i used before but seriously i still stick in using the liquid dish washing soap cause the scent tends to stick to my brushes which is lovely than this it doesnt make the hair of my brushes smell anything but if you apply this in yor hands you'll get a scent that is not that strong and lasting.
Scratch the olive oil. Only used that cause before i was using the oil to counter part the liquid dish washer drying effect it can bring to my brushes. So if your planning to use or if you have like this at home you can also use this to clean your brushes but make sure mix the Johnson's top to toe wash with the water.
But still planning to try the Johnson's Baby Shampoo so watch for that!