Summer here in Philippines is never ending.
When I think of summer bright colors pop's in my head. And of course pink is the "Go to" shade that most people go for when having a bright lip color.
So I tried a lip combo to help me get that perfect bright lippie.
Prepped my lips with Burt's Bees lip wax. Get it all moisturized.
And I used this Wet N Wild Mega Last Matte Lipstick in Think Pink as a base color. This is a very very MATTE lipstick, I suggest when using these babies prep your lips with a strong moisturizing lip balm. They can be a bit drying. To know more about these lipstick
Just CLICK!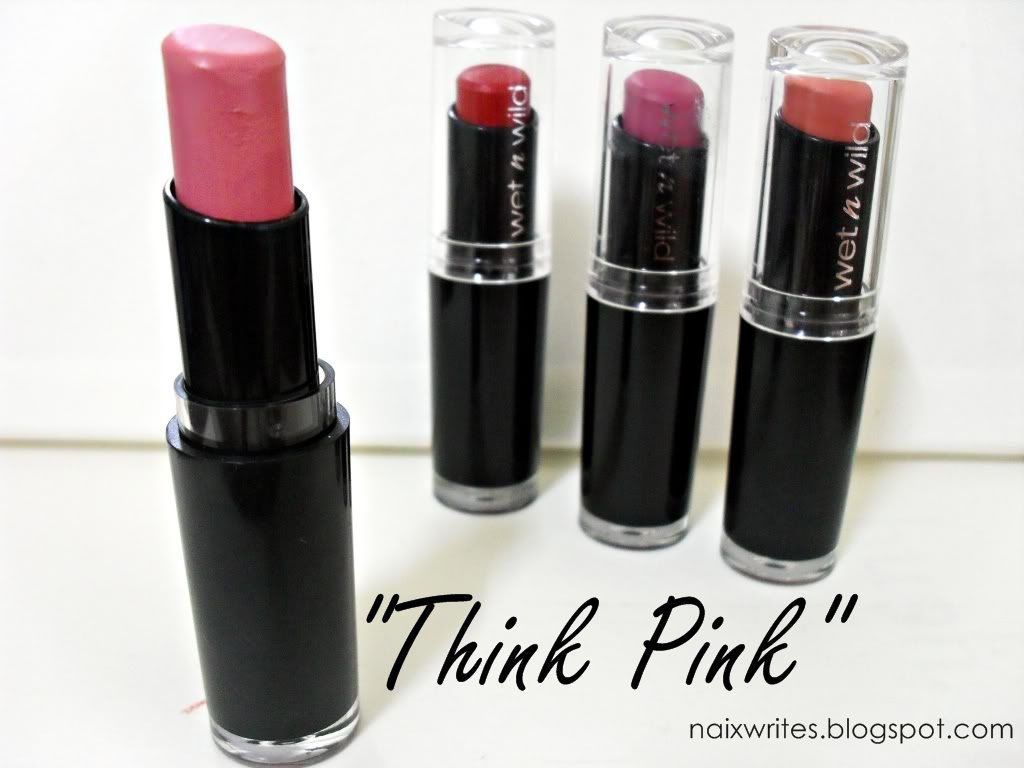 I topped it with NYX Round lipstick in Eucalyptus.
If you must know, NYX Round lipsticks are very very creamy when you apply them on. It easily spreads around your lips even on your teeth when you wear them, so becareful! That's why I used a very matte lipstick rather than a lip liner cause I feel more safer when using my WNW Matte lipstick under any of my NYX Round lipsticks and besides I was experimenting, if indeed it'll help to oppose the creamy formula of NYX lipsticks which it did of course. So if you wanna see my review on NYX Round Lipsticks
Just Click!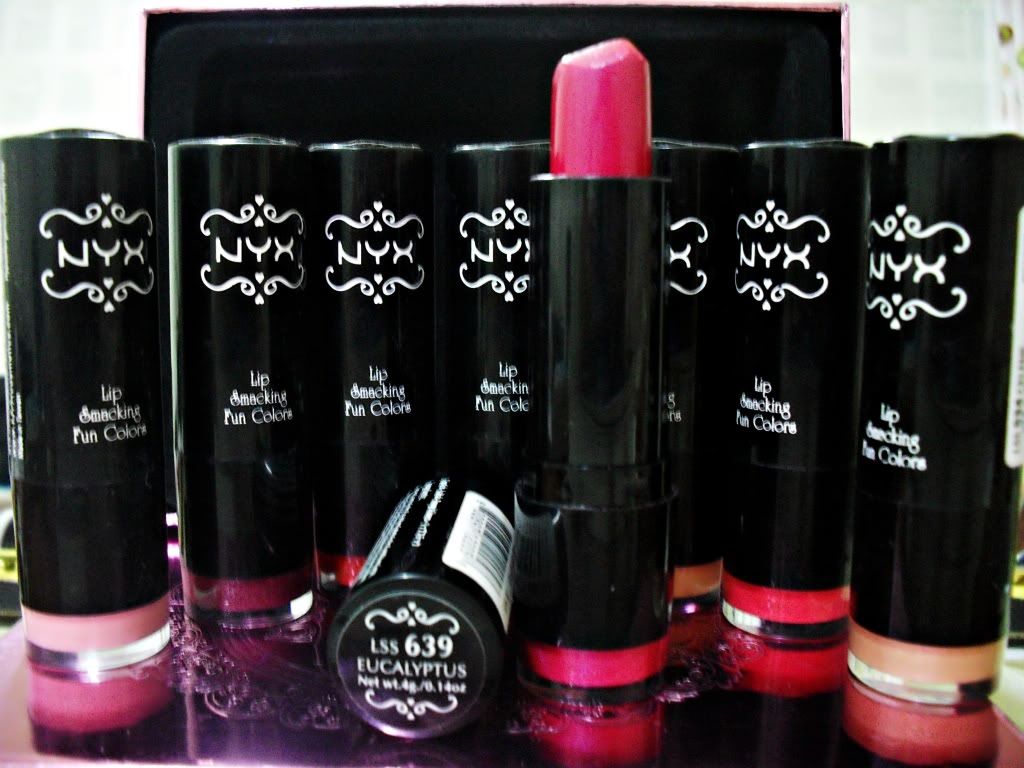 Viola! This stayed on all night! I even ate and drank and this didn't budge. Plus having a bright lips can be a bit hard to let it stay brightly pink all night. This did it's job so far, I guess matte lipsticks such as the WNW Mega Last Lipstick are great alternative if your out of lip liner. Aha! Just a thought. After wearing this, I've been obsesses and started to continue wearing this lip combo. LOVELY!!
I hope you find this a bit helpful.
And talk to all of you soon!
BYEEE!